The recently struggling Cleveland Cavaliers will be facing even more adversity, as forward Kevin Love will likely miss six to eight weeks with a fractured left hand.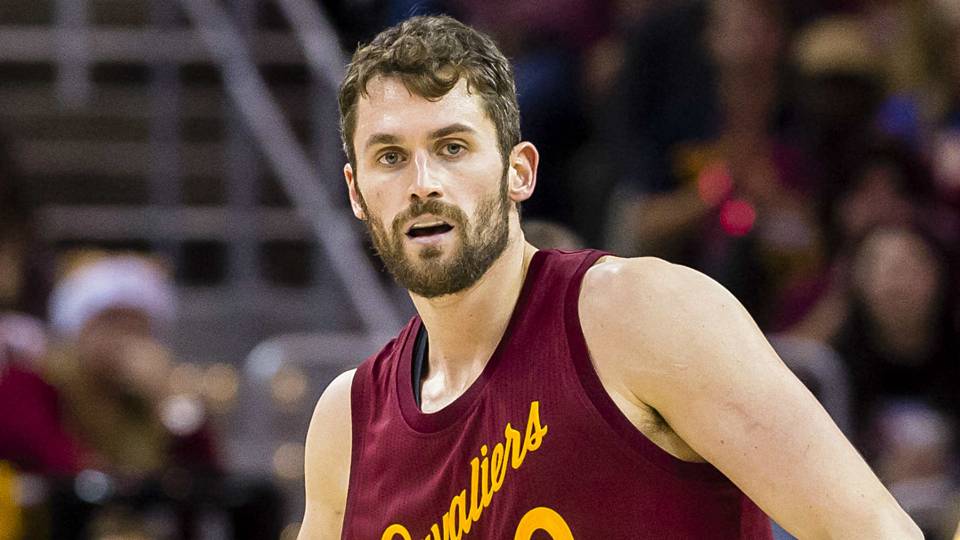 Love suffered the injury during the first quarter of Cleveland's game Tuesday, a contest they would go on to lose 125-114 to the Detroit Pistons. Just a few minutes into the game, Love's hand made contact with Detroit's Anthony Tolliver under the basket, after which the Cavaliers star bent over in pain.
While he attempted to play for a few more possessions, Love was taken out of the game just five minutes into the first quarter. X-rays taken at the arena revealed that Love had a non-displaced fracture in his fifth metacarpal. He will get receive additional examination and consultation on Wednesday in Cleveland.
Cavs Next-Man-Up Attitude
While the injury will have a big impact on the Cavs, teammates say it's up to them to make up the difference in his absence.
"He's a big part of this team, and it's gotta be the next-guy-up mentality," said guard Isaiah Thomas. "As a group, you've gotta bring what Kevin does. Not just one guy's gonna bring what he does, 'cause he's a special, All-Star-caliber player."
Kevin Love has been one of the premier big men in the NBA over the past decade. After starting his career with the Minnesota Timberwolves, he was traded to the Cavaliers in 2014 as part of a major three-team deal. Since then, he has been a key component to the Cleveland lineup, complementing LeBron James as one of the team's major offensive weapons.
Struggling to Find Rhythm
The injury comes at a tough time for the Cavaliers, who have been struggling in recent weeks. They are just 3-7 over their last 10 games, dropping to a 29-20 record that sees them in third place in the Eastern Conference, six games back of the Boston Celtics.
According to James, losing Love will be especially difficult at a time when the team was trying to straighten itself out.
"Obviously with everything [that has] been going on as of late with our ball club, just trying to figure out how we're going to play every night, different lineups and getting everybody into the flow, we don't need to have Kev go out like that," James said.
While the injury could easily see the Cavaliers tumble in the standings, it hasn't yet had a dramatic impact on Cleveland's odds of winning at major sportsbooks. William Hill still has the Cavs as their second choice at 7-1 to win the NBA Championship this season.
That's far off of their opening odds of 5/2 to start the season, but is consistent with where they were in recent days. Oddsmakers may be holding steady due to the fact that Cleveland will almost certainly still make the playoffs, and that Love will be back in time to help the team in the playoffs.
In the meantime, Love's offensive impact will be sorely missed by the Cavaliers. The four-time All-Star is the team's second leading scorer at 17.9 points per game, and is shooting over 40 percent from three-point range.