Citing more problems from its new turf course, Churchill Downs officials suspended racing on the Matt Winn Turf Course for the track's closing weekend. The decision cancels the Grade 2 Wise Dan Stakes and sends three other stakes originally carded for the turf course to the main dirt track.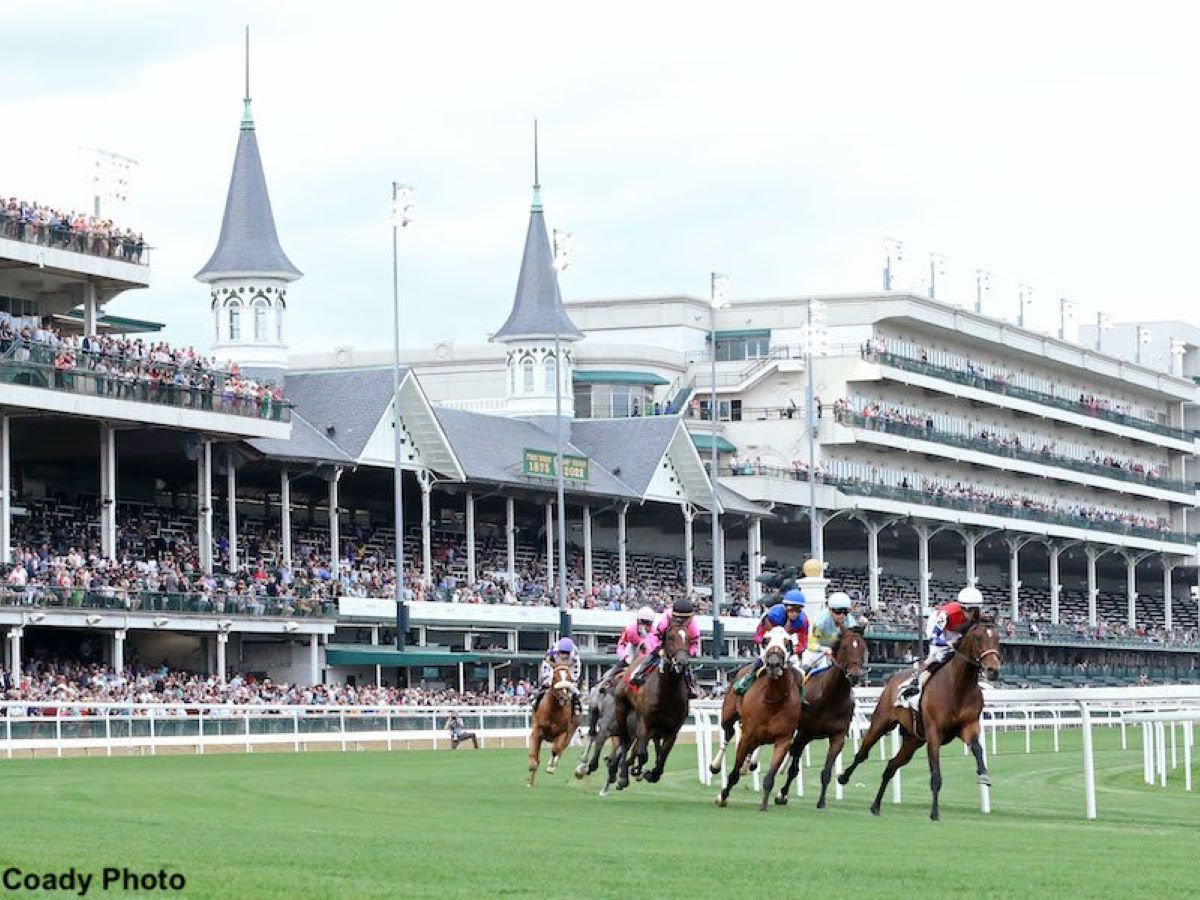 Those are Saturday's Listed American Derby, a 1 1/16-mile 3-year-old race, the Black-Type Tepin for 3-year-old fillies going a mile, and Sunday's Anchorage Overnight stakes for older fillies and mares going a mile.
The Wise Dan, a 1 1/16-mile turf trek for older horses and one of the highlights of Saturday's card, was scrubbed.
This decision came after four horses hit the turf for a Tuesday morning training session.
"The root system for the new Bermuda-hybrid continues to mature each day and its development has benefited from the warm climate and 2 ½ weeks rest, but it's not where we want it to be just yet," Churchill Downs President Mike Anderson said in a statement. "Additional time is needed for the course to become more robust, and we'll give it time."
Churchill Downs already pulled up grass racing
Track officials have already given the turf more time. They stopped turf racing earlier in the Spring Meet — on June 11 — after Gingrich, a 3-year-old colt, pulled up on the lead in that day's second race. He suffered a compound fracture and was eventually euthanized.
At the time, Churchill Downs intended to give the turf two weeks to further mature. Late last week, they announced they would run only stakes races on the turf course. On Tuesday, they scratched that plan, one day before entries are due for Saturday's card.
This marked an unforeseen happening to Churchill Downs' Spring Meet. The track suspended turf racing for its 2020 Fall Meet after the cool Louisville fall weather wreaked havoc with the grass. Last spring, Churchill Downs invested $10 million to build the new turf course. The new course is wider with a state-of-the-art irrigation system.
It opened April 30 for this year's Spring Meet to good reviews, but observers noticed the grass change from a lush green to a yellow hue as the meet progressed. This was due to workers cutting the grass shorter to promote root growth. The turf was further stressed by training and racing before the June 11 decision halted grass racing.