One week after closing its turf course, Churchill Downs Racetrack announced plans to build a new $10 million turf course designed to increase the track's durability – along with the number of turf races.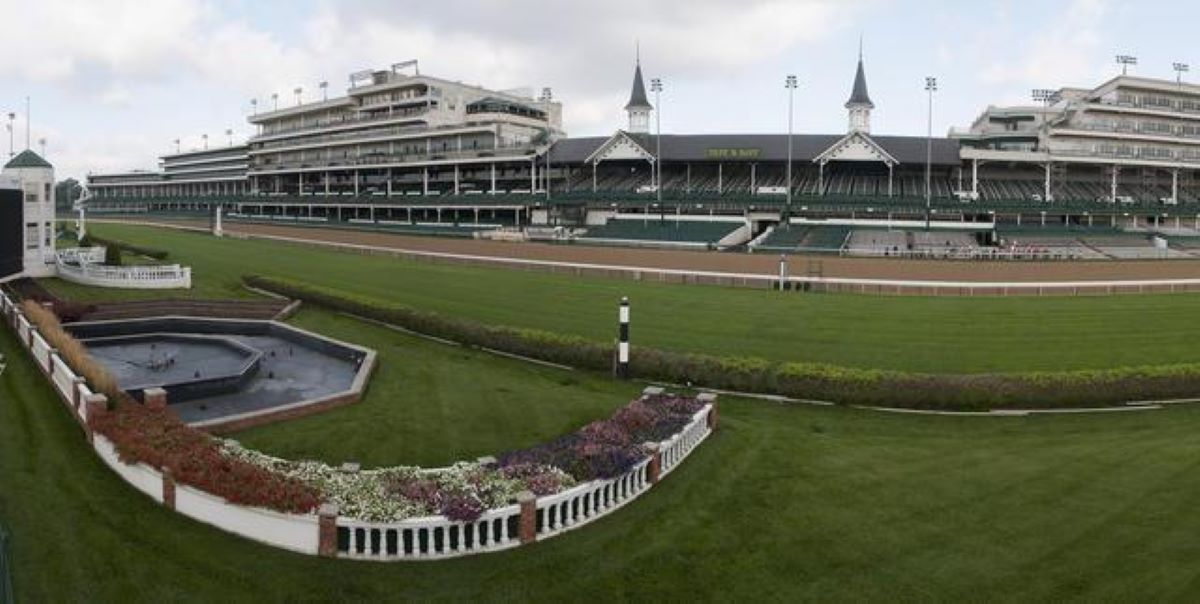 Don't expect the project to be ready anytime soon. Track officials announced that construction will begin right after the 2021 Spring Meet wraps up in June. Weather permitting, the gates will open on the new course at the beginning of the 2022 Spring Meet. Optimistic projections could have it ready for training by this time next year.
When the new fescue/bluegrass hybrid course is complete, it will be 85 feet wide, or five feet wider than the current Matt Winn Turf Course. The current, 7/8-mile Winn Turf Course oval limits the number of runners because of the drainage crown running down the center of the track.
The Winn Turf Course contains the same surface materials installed when Churchill Downs opened its turf course 35 years ago. The new course will feature a similar blend of fescue and bluegrass as the original. However, it will contain a stronger, more absorbant subsurface.
Different Rail Options Create Handicapping Puzzles
The new subsurface will feature a six-inch upper root zone layer with a blended mix of topsoil and gritty sand. It will sit on a six-inch lower sand layer constructed of masonry sand.
Along with that will come a state-of-the-art drainage and irrigation system, along with multiple rail options. Those adjustable rail options range from zero feet to 36 feet out, and can accommodate up to 14 horses per race.
As for accommodating horses, Churchill Downs will eliminate stabling at the iconic track for eight weeks next summer. It canceled all of its planned turf races for the 2021 September meet to allow the root structures to take hold.
Home of the Derby Writes 175 Grass Races a Year
Of Churchill Downs' approximately 700 yearly races, about 175 – 25% — are turf races. Last year, the track scheduled 169 turf races, but moved 43 of them off the turf because of either weather or turf issues. Churchill Downs ran 14 turf races this meet, compared to 26 last fall.
This explains why Churchill Downs officials announced last week that they scrubbed all its turf races for the duration of its meet. They did this after Winning Impression suffered a fatal injury during a Nov. 12 turf race, the last turf race run on the course this season.
Track officials said last week that, "Out of an abundance of caution, there will be no turf racing at Churchill Downs through the remainder of the meet because the course has not satisfactorily responded to this fall's climate."