The 2018 NFL offseason hasnít even begun yet, but the first major trade of the year has already happened. The Kansas City Chiefs have agreed to send quarterback Alex Smith to the Washington Redskins in exchange for a third-round draft pick and cornerback Kendall Fuller.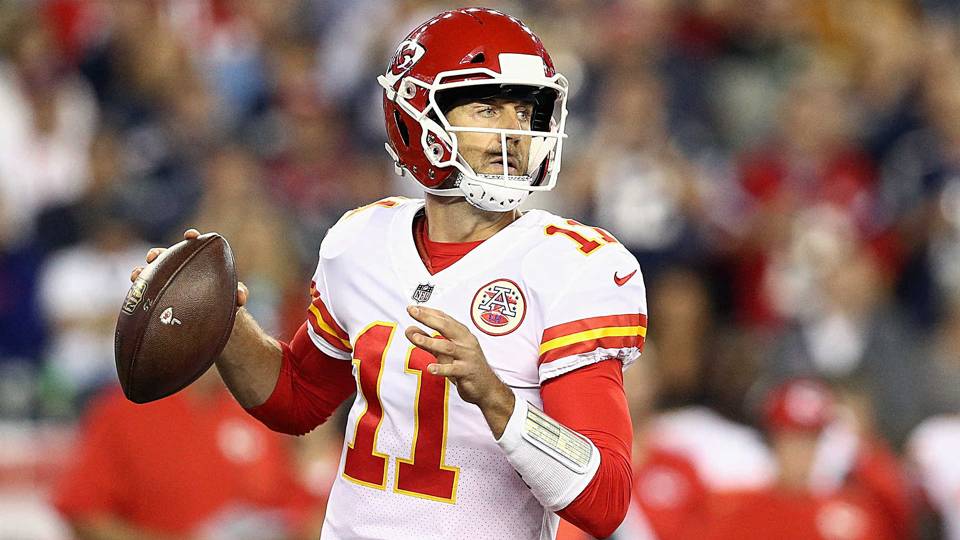 According to a report by ESPN, the Redskins will also be signing Smith to a four-year contract extension that will guarantee him a total of $71 million. The trade will not be official until March 14, which is the start of the next league year for the NFL.
History of Success
The 33-year-old Smith has had consistent success over his NFL career, though he has never emerged as one of the elite quarterbacks in professional football. Since being traded from the San Francisco 49ers to the Chiefs in 2013, he helped lead Kansas City to the playoffs in four of his five seasons with the team. However, he was only able to win one playoff game during that time.
As a dependable quarterback who has proven he can win games, however, Smith was highly in demand this offseason. That same ESPN report suggested that at least six other teams were interested in trading for Smith, who promised to be one of the better quarterbacks who might move to a new team for the 2018 campaign.
For Washington, the addition of Smith gives them an upgrade at quarterback while actually saving them some money. Itís unclear how much previous Redskins quarterback Kurt Cousins could fetch on the free agent market, but if the team didnít want to take any chances, they could have held on to him with a franchise tag for the third straight year at a cost of $34.5 million. Instead, the Redskins will now get a third-round compensatory pick when Cousins signs with another team later this offseason.
Meanwhile, they can move forward with Smith, who is coming off his best professional season. This past year, Alex Smith led the NFL with a 104.7 passing rating, and set career highs in both touchdown passes (26) and yards passing (4,042).
Mahomes Will Get Chance to Shine for Chiefs
For the Chiefs, the move allows them to move on with Patrick Mahomes, the rookie quarterback out of Texas Tech that the team drafted 10th†overall in the first round last year. In addition, the franchise appears to see Fuller as a solid starter in their defense, meaning Kansas City received a useful player and a draft pick while making room for a young quarterback at the same time.
While the trade should improve the Redskins, and may ultimately help the Chiefs become a stronger contender in the long run, it wonít make either team a Super Bowl favorite in 2019. Early odds for next yearís Super Bowl are already available at some sportsbooks, and youíll need to look pretty far down the board to find either of these teams.
According to various online sportsbooks, the Chiefs opened at 30/1 to win next yearís championship, while the Redskins were 66/1. The New England Patriots, who are also favored to win the 2018 Super Bowl this Sunday, are 5/1 favorites to become champions next year as well.