The NFL Playoffs begin on Saturday with two days of wild card games, signaling professional football's dominance on both the television and the betting window. There are two games Saturday and two on Sunday.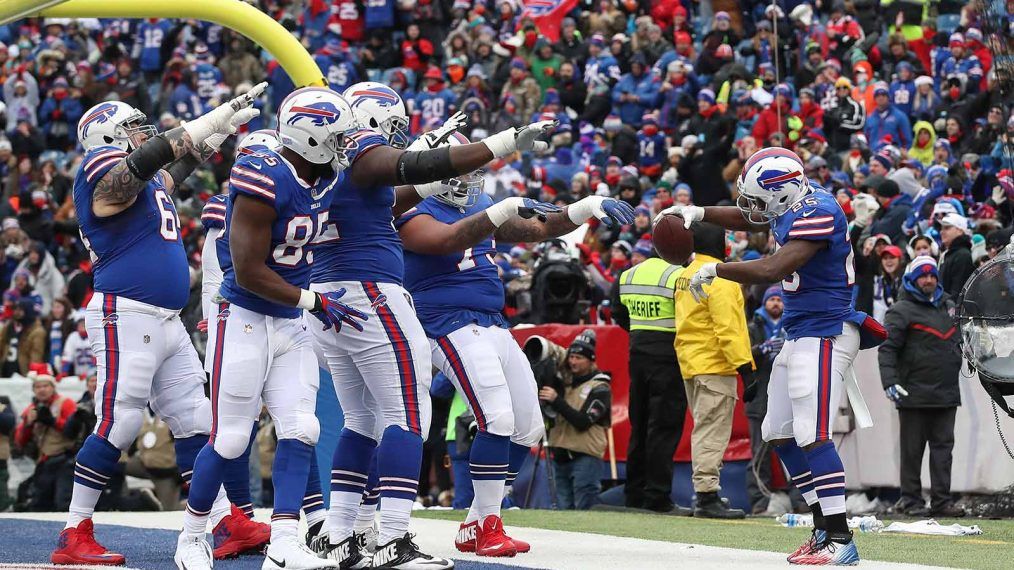 Four of the divisional winners get the weekend off and will face the winners of this weekend's games. New England, which is the 2-1 favorite to win the Super Bowl will get an extra week to rest. So will Pittsburgh, Philadelphia and Minnesota. The Vikings are the next pick to win the Super Bowl at 4-1. The Steelers are at 9-2 and the Eagles check in at 15-1.
The Patriots were also the preseason favorites to win the title, though their opening odds back in August were 6-1. The next closest teams then were Pittsburgh and Dallas at 10-1. The Cowboys failed to make the playoffs.
Big Differences in AFC Games
Tennessee will travel to Kansas City to face the Chiefs and are 8-point underdogs to defeat the AFC West Champions. The over/under is 44 ½. The Titans are long shots to win the championship as well, sitting at 100-1, while KC is at 20-1.
The Chiefs started the year as the hottest team in the league. They toppled the Patriots on opening night, 42-27, and won their next four games to be the only undefeated team in the league going into Week 6. But they stumbled badly, losing six of their next seven and were in danger of missing the playoffs.
They managed to pull it together to win their remaining four and take the division.
Jacksonville hosts the Bills, who were the last team in the playoffs, breaking a 17-year drought. Though they made it, odds makers have them as a 100-1 to take it all and have the Jaguars a 7 1/2-point selection to win on Sunday. The line did move down from its opening of 8 ½. The over/under is 40.
Tighter Match Ups in NFC
In the other two games the lines are slightly closer. The Saturday game features Atlanta at the Los Angeles Rams and the Falcons are getting six points, after opening at five. The over/under began at 50, but has also dropped a point.
The Super Bowl runner-ups are trying to return to the big game after giving up 25 points in the second half to lose in 2017. They are not expected to go far however as sports books have them at 20-1.
The Sunday game is Carolina against New Orleans. The Saints are six-point picks to win and the over/under is 48 ½. The Saints have the highest odds of any of the wild card team participants to win the Super Bowl. They are listed at 5-1, behind Pittsburgh, Minnesota and New England.