Brazilian magician Raphinha is one of the stars of the Premier League transfer window. Arsenal, Chelsea, and FC Barcelona all want to sign the 25-year-old who just avoided relegation to the English Championship with Leeds last season.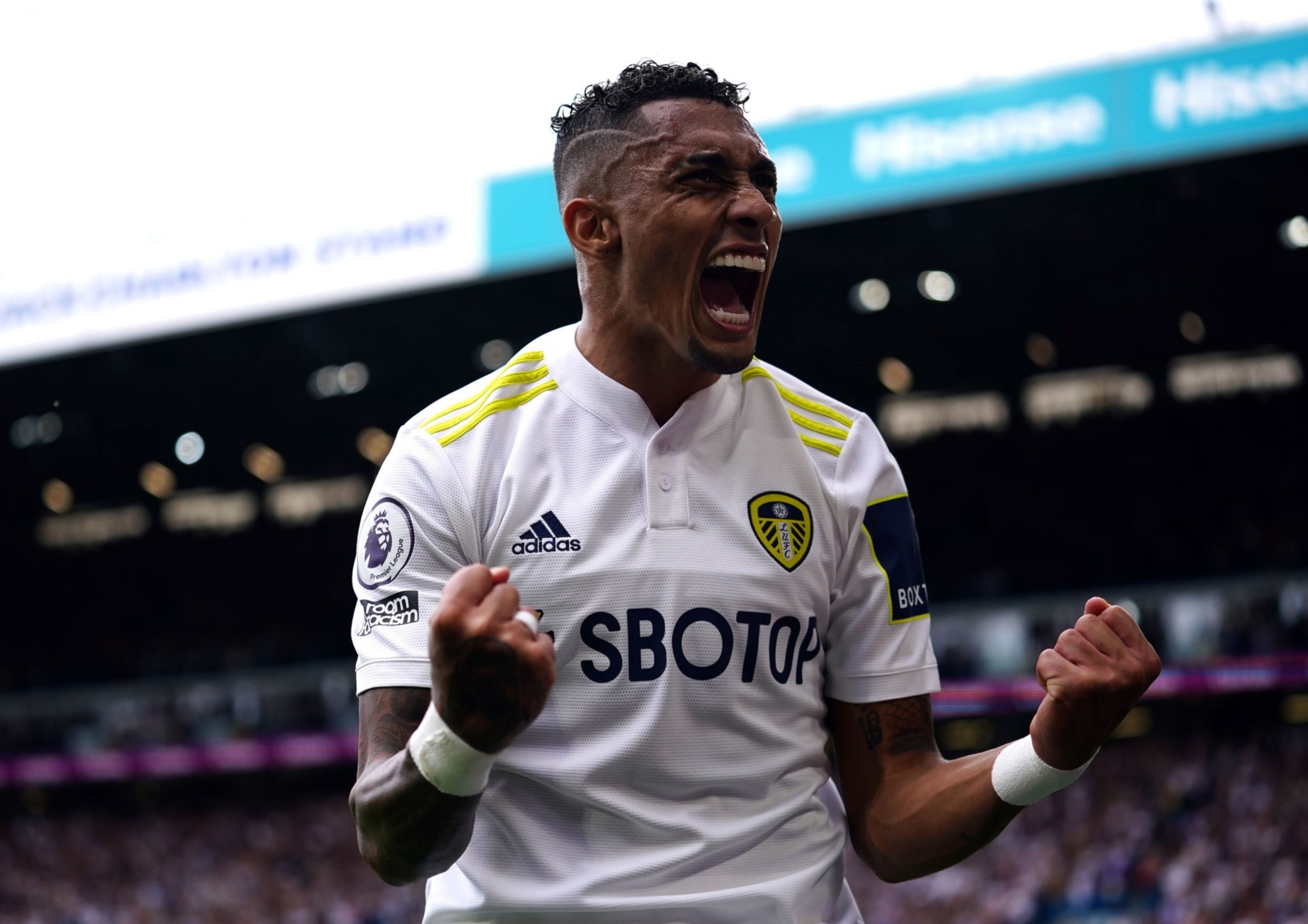 The Yorkshire club agreed on a fee of around $68 million with Chelsea, but the player hasn't finalized personal terms with the west London giants. According to reports, Raphinha is waiting on Barcelona to make a fresh move after a $57 million bid was turned down by Leeds. Raphinha sees Barcelona's interest as a once-in-a-lifetime opportunity, as he dreams of emulating the likes of Romario, Ronaldo, Rivaldo, and Ronaldinho at Camp Nou. Raphina is represented by former Barcelona and Chelsea midfielder Deco, who will also play a big role in his transfer. Deco loved his time in Barcelona and only moved away in 2008 because the club saw him as an unwanted influence on a young Lionel Messi.
South American football expert Tim Vickery believes Barcelona is the favorite to sign Raphinha, despite the $10 million difference between its last proposal and Chelsea's.
"I think Raphinha wants Barcelona. That's what he's waiting on and that's why there's a delay," Vickery told Sky Sports.
"He's waiting to see if Barcelona get their finances together to pull this off. If you're Brazilian, it's almost impossible to say no to Barcelona, especially, if your name starts with an R," Vickery added.
"What a line of players he'd be putting himself in if he goes to Barcelona! Raphinha also has Deco in his ear saying he loved Barcelona and didn't like London too much," the expert concluded.
The bookies believe Raphinha's transfer to Barcelona is all but done
Raphina's move to Barcelona is now at -660, suggesting Chelsea is close to failing in its attempt of luring the player away to London. In fact, Leeds keeping the Brazilian is better positioned in the odds race, at +500. Chelsea is behind at +600 to sign the attacker. Tottenham follows at +900, while Paris Saint-Germain, Newcastle, Manchester City, Liverpool, and Arsenal are all behind at +2500.
Raphinha played 66 times for Leeds since joining the club from French side Rennes in October 2020. Leeds paid $20.45 million and the Brazilian proved he's worth every penny. He scored 17 goals and assisted another 11, but made an important contribution defensively as well. He leads the forwards' Premier League charts for interceptions and ball recoveries.
Xavi gonna love him 😁🔥

Bielsa's Beast Babe ✊ pic.twitter.com/REOs0Sn1qy

— 𝐍.𝐑.𝐉 (@MisterCuler) July 1, 2022