Ten months ago, Jermell Charlo and Brian Castano fought to a split decision draw as they vied to become the unified super welterweight champion. Now, both say they want to clarify who's the top dog in the division when they face off at Dignity Health Sports Park in Carson, California on Saturday.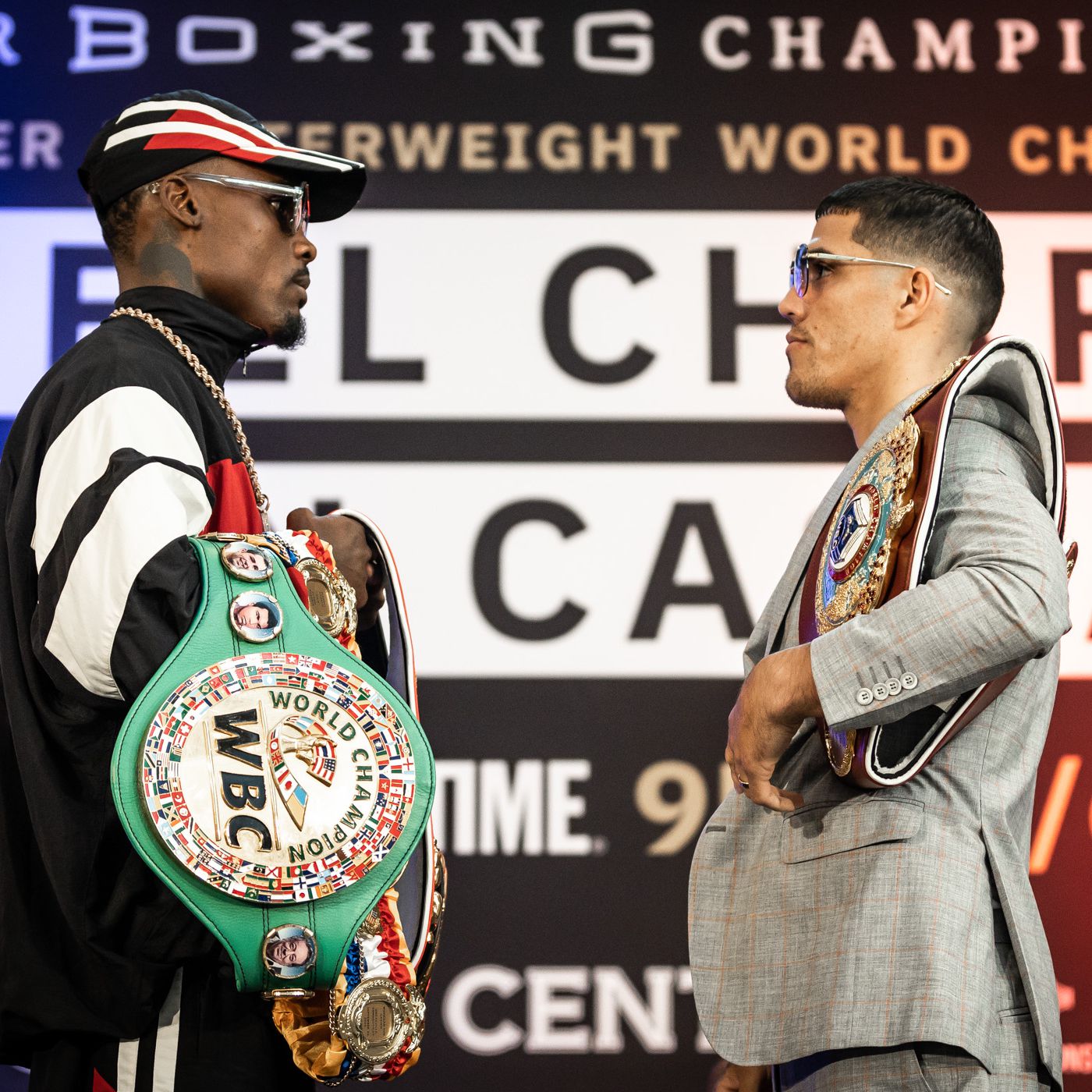 Charlo — the twin brother of middleweight champion Jermall Charlo — enters as a -210 favorite over Castano (+170) at DraftKings Sportsbook. Notably for this rematch, DraftKings is offering just +1600 odds on a second draw between the two champions.
Both fighters still seeking undisputed status
Neither man was entirely happy with the outcome of the first fight. Castano (17-0-2, 12 KOs) believed he had won the fight, though he – like everyone – saw it as a close affair. The Argentinian says he feels a bit better about the second fight, as he won't be boxing in Charlo's home state of Texas.
"I thought fighting in his home state was a factor with the judges last time," Castano said at the pre-fight press conference. "I still think I'm the visitor here, but it has more of a 'neutral' feel to it than San Antonio did. My lesson I learned is to always have my guard up and be ready for whatever comes my way."
The draw surprised Charlo (34-1-1, 18 KOs) too, though he accepted the result. However, he soon found out that many pundits questioned his performance. He never came close to scoring a knockout, and he only hurt Castano late in the fight. He says he'll be looking for a more commanding performance on Saturday night.
"I have to be the best Jermell Charlo, that y'all are yet to see," Charlo told reporters. "I'm going to dominate this fight way differently than I did the last fight…Knocking people out is what the f*** I do. That's what I'm known for. I'm known for the power and I'm known for the speed."
Charlo vows knockout, Castano relying on pressure
Castano showed no concern over Charlo's prediction of a knockout finish.
"I could care less if he wants to knock me out," Castano said. "Charlo is a top-tier fighter. That's definitely true. But at this level, everyone has power. Only one opponent has sent me to the mat, and it wasn't Charlo. He's strong, but there's nothing about his power that truly stands out to me compared to other fighters I've faced."
The consensus wisdom states that Castano will apply more pressure throughout the fight, while Charlo has the better chance of landing knockdowns or even a knockout. Both fights pointed to those strengths throughout the final press conference, with Charlo promising he would finish the job on Saturday.
"I didn't finish him, so I think that was the only mistake I made," Charlo said of the first fight. "Once he's hurt again, and hopefully it's earlier than later, it's over."
Meanwhile, Castano wants to clearly show he's the winner by the end of the second fight.
"I learned that I can't leave this fight in the hands of the judges," Castano said. "I need to leave no doubt that I'm the superior fighter."