Charles Barkley isn't going to win the American Century Championship, the annual celebrity golf tournament taking place this week in Lake Tahoe. But many bettors are counting on his improved game to carry him to a top-70 finish, and after the first round, Barkley is at least making those bets live heading into the weekend.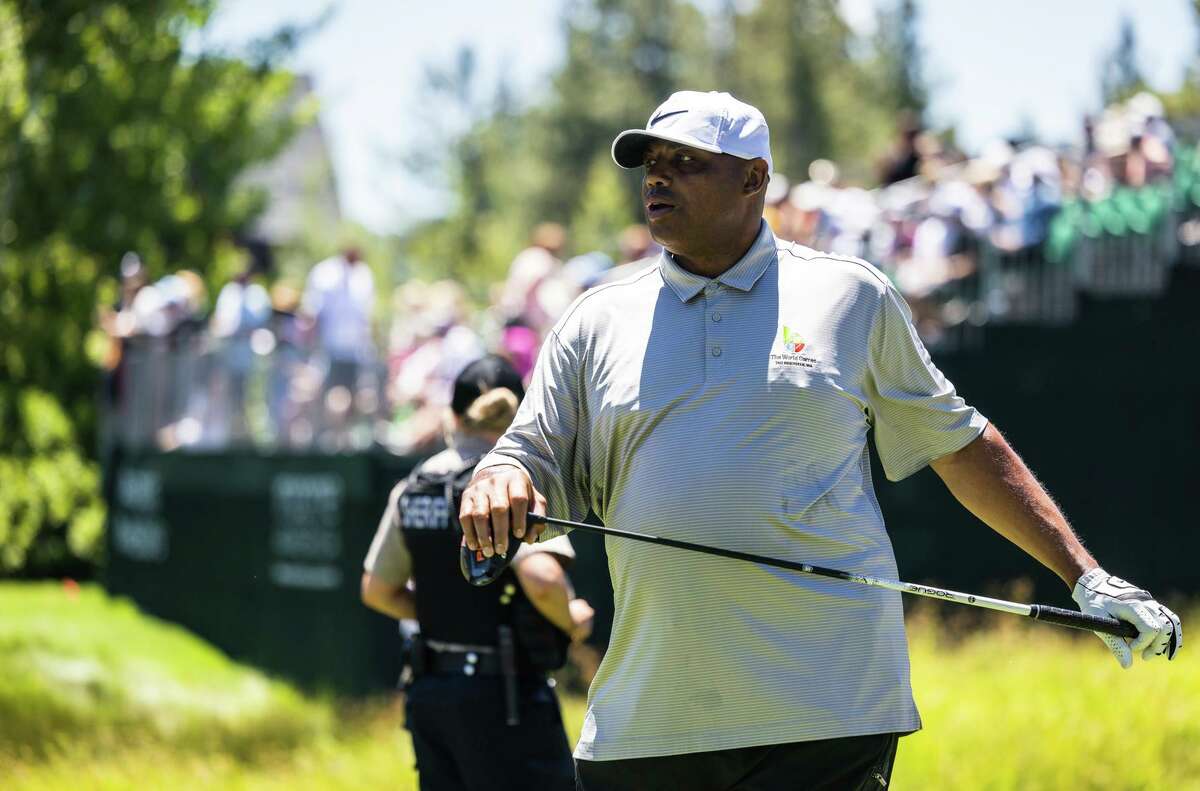 Barkley is currently tied for 71st in the 87-player field, tied with such luminaries as former Chicago Bears quarterback Jim McMahon and retired NFL defensive back Charles Woodson.
Bettors heavily backing Barkley at Caesars
The American Century Championship uses a modified Stableford scoring system, in which players earn points based on their results on each hole. For instance, a pair is worth a single point, while a birdie is worth three. A bogey earns no points, while a double bogey (or worse) loses two.
So far, Barkley stands at -10, among the 36 players in negative territory after the first round. The Round Mound of Rebound managed to par four holes on the day, but he also accumulated seven double bogeys to crater his score.
That leaves Barkley just one point behind former New York Yankees pitcher CC Sabathia (-9). That's important to many bettors who backed Barkley to have his best performance ever at the American Century Championship by finishing no worse than 70th.
Caesars Sportsbook initially offered +500 on the prop bet for Barkley to finish in the top 70. However, with 96 percent of bets and 95 percent of money on Barkley to accomplish the feat, the odds dropped to +260 by Thursday. One bettor even put $2,000 on the former NBA superstar to hit that goal. Barkley says he's betting even bigger on himself.
"Last year, when I put $100,000 on myself and went down to the last few holes, that was exciting," Barkley told reporters on a conference call. "I hate that they lowered the odds but I'm still probably going to bet another $100,000 on my being in the top 70. I didn't play great last year, and I think I came in 72nd."
Nevada laws (and those of most jurisdictions) prevent players from actually betting on themselves. Sportsbooks voided his wager last year, and Barkley said he planned to have a friend make the bet this year.
Rodgers man bun looking safe after first round
Fellow competitors offered differing opinions on Barkley's chances. While Tony Romo – who opened as the +300 favorite, and is tied for fourth with 18 points – said Barkley had good chances, Golden State Warriors guard Steph Curry (T-10, 16 points) was more skeptical.
"No, hell no," Curry told reporters. "Clip that, send it to him, let him pay it on every tee box. There's no way he's doing it."
Barkley has another side bet on the line – though it is one he is all but certain to lose. Ahead of last month's edition of The Match, Barkley bet Aaron Rodgers that he would finish higher than the Packers quarterback at the American Century Championship. If Barkley won, Rodgers would cut off his famous man bun; if Rodgers came out on top, then Barkley would donate $25,000 to the quarterback's North Valley Community Foundation charity.
Aaron Rodgers made a bet with Chuck that would allow Chuck to chop off his man bun 😂#CapitalOnesTheMatch pic.twitter.com/HEdoLgmd25

— br_betting (@br_betting) June 1, 2022
After one round, the bet is all but over. Rodgers stands tied for 23rd place with 11 points, miles ahead of Barkley.
Washington Capitals winger TJ Oshie currently leads the tournament with 21 points, one ahead of retired MLB pitcher Mark Mulder and former LPGA star Annika Sorenstam. Oshie drained a 13-foot putt for a six-point eagle on the 18th hole. Sorenstam opened the event at +850, and attracted more bets and more money than any other player in the field at Caesars.