Romanian Etite Class referee Ovidiu Hategan suffered a heart attack on Sunday evening while at home with his family. He was immediately taken to the hospital where doctors implanted a stent.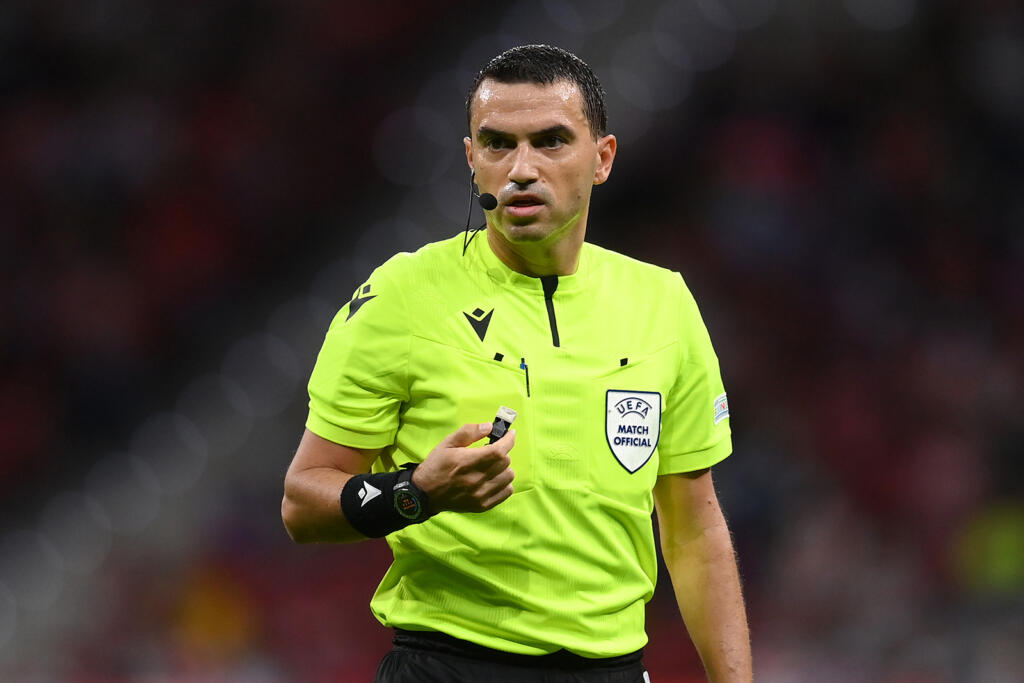 Hategan spoke to the Romanian FA's website and said he was fine following the medical intervention.
"I'm feeling well now, everything is fine. I need to remain under surveillance," he said. "The doctors told me I needed to stay calm. I must thank everyone for their messages and now I want to focus on my recovery," the referee stressed.
On Sunday afternoon, Hategan went for a run as usual. A trained doctor himself, the referee knew something was wrong when he felt pain in his chest.
"Hategan's case was an emergency. A stent needed to be implanted. He is now in stable condition, he is feeling very well. We're investigating to find the cause of this highly unfortunate event," Constantin Tudor Luca, the manager of the hospital in Timisoara, told local media.
Hategan had just returned home from Cardiff, where he acted as the fourth official at the match between Wales and Austria in the World Cup 2022 playoffs last Thursday. He is a regular Champions League and Europa League referee and also officiated at Euro 2020. He was expected to be involved at the World Cup in Qatar as well.
No stranger to high-pulse events
Hategan was the referee of the postponed Paris Saint-Germain vs Basaksehir Champions League clash in Dec. 2020, when the Turkish side's assistant manager accused the fourth official of racism. Hategan was also in the spotlight after his assistant asked Erling Haaland for autographs during a Champions League match Dortmund was playing against Manchester City.
The Romanian referee was among the heroes of UEFA's "Man in the Middle" documentary series. He told the story of how he found out his mother had passed away during halftime of the game between the Netherlands and Germany in the Nations League in 2018. Hategan cried on the pitch, but carried on until the final minute of the encounter.
Hategan is part of the Elite Class of referees, the highest in the UEFA rankings.