The Magnus Carlsen Invitational launched the era of elite online chess competition in 2020 during the first months of the COVID-19 pandemic. That continued in 2021 as the Champions Chess Tour launched with more events and more prize money. Now, the tour is returning for a second season, with tweaks designed to make the play more dynamic and competitive.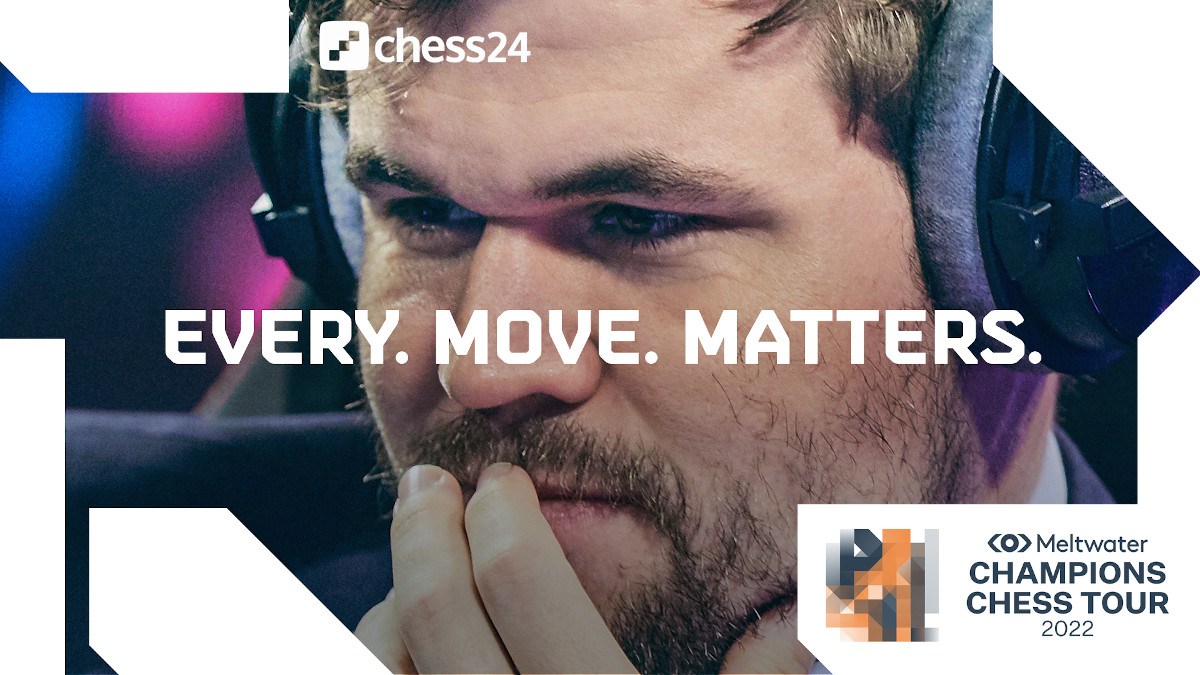 The Play Magnus Group announced the upcoming Champions Chess Tour schedule on Thursday, revealing new rules and formats that will address some complaints from last year.
Every point matters for players, prizes
This year's tour will feature nine events, starting with a regular tournament beginning on Feb. 19. There will be nine tournaments in total, with the third, sixth, and final events being majors. There's no true final this year: at the end of the Champions Chess Tour, the player with the most prize money wins the championship.
Players will be earning money in different ways this season as well. Regular events will again feature 16-player fields and start with a round-robin. Every win will be worth three points, with draws worth a single point. Every point a player earns will be worth $250 in prize money, leading to this year's slogan: "Every move matters."
The Champions Chess Tour is streamlining its playoff process to shorten events as well. The quarterfinal and semifinals will feature only a single four-game match, with tiebreakers determining a winner in the case of a 2-2 draw. The finals will remain a two-day affair, but that still saves enough time for the tour to make another important change. Each round-robin portion will last four days, meaning fewer games per day for tired players and spectators alike.
Carlsen returns to defend Champions Chess Tour title
Each major will feature eight players, who will play a full round-robin of four-game matches over the course of seven days. A player winning a match outright takes three points; winning in a tiebreak is worth two, and losing in tiebreakers is worth one. Each point is worth $2,500 at each major, increasing the stakes, even for players who don't make the playoffs.
Overall, each regular event now boasts a prize fund of at least $120,000, with at least $210,000 up for grabs in each major. Sponsors could increase these totals during the season.
"We know the players are excited about the changes we have made," Champions Chess Tour director Arne Horvei said in a statement. "The new season will see new rules, new faces and also a new look for the Tour – so look out for that."
Magnus Carlsen has confirmed that he'll come back to try to defend his Champions Chess Tour title. Tour organizers will choose the 15 other players in the first event. After that, the top eight finishers at each tournament will automatically qualify for the next regular event. The finalists of each regular event will also qualify for the next major, along with two top players in the tour standings. Wild cards will take the remaining positions.