While Cezanne has never traveled outside of California, he does have a role model to call upon for what kind of springboard to great seasons the Grade 3 Oaklawn Mile can present.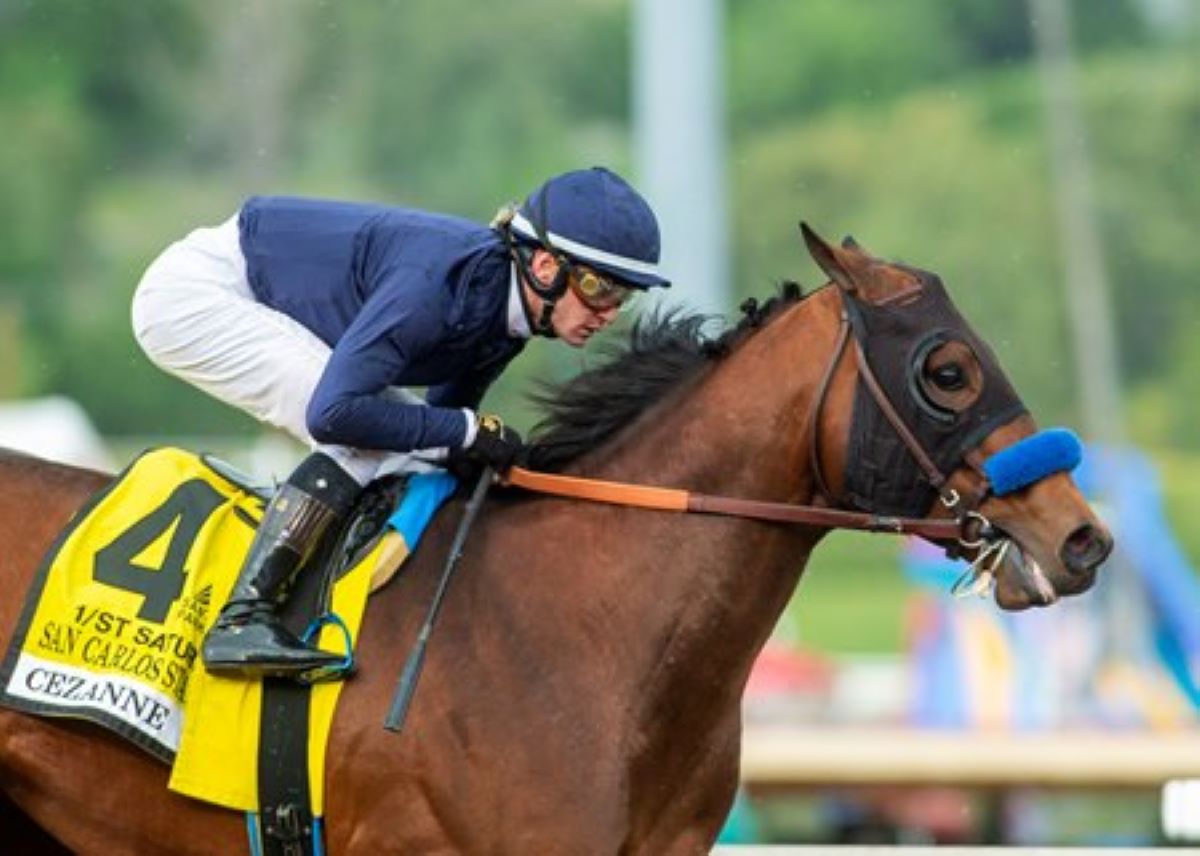 A role model doubling as a former stablemate: Improbable.
Two years ago, the Bob Baffert-trained Improbable was a talented, yet immature 4-year-old who underwhelmed on the Triple Crown trail. He came into Oaklawn Park for that year's Oaklawn Mile, one of that track's list of races that punch above its grade.
Improbable finished second by less than a length to Tom's d'Etat. Apparently, that flipped a switch, because Improbable won his next three races — all Grade 1s. Two of those were among the top older-horse races in the country: the Hollywood Gold Cup at Santa Anita and the Whitney at Saratoga. The third was the Awesome Again at Santa Anita.
Improbable showed Cezanne the way
He would finish second to Authentic in the Breeders' Cup Classic. Then, Improbable retired with an Eclipse Award for Champion Older Horse, along with seven wins in 15 starts and more than $2.7 million in earnings.
This is the path Baffert wants Cezanne to follow.
"They've got the Gold Cup at Santa Anita, a Grade 1," Baffert told Oaklawn Park. "I really think the longer distance will open up bigger races, he's the kind of horse that could run in the Whitney, something like that. It (the Oaklawn Mile) is going to be a tough race, but I think it will be a good spot for him."
Cezanne defines 'lightly raced'
At 5, Cezanne is a year older than Improbable was when he figured things out. But Cezanne already has a decent resume. He's 4-for-6, coming off a Grade 2 win as the 3/5 favorite in the March 5, seven-furlong San Carlos. That was his second start since April 2021.
"Just minor issues. He just needed time," Baffert explained. "He was a big, heavy horse."
This "big, heavy horse" came with a big, very heavy price tag. A $3.65 million purchase as a 2-year-old, Cezanne arrived at Baffert's barn with heavy expectations. He won his first two races, a maiden special weight and an allowance, before finishing fourth and last in the Shared Belief Stakes at Del Mar in August 2020.
Baffert gave him eight months off, then turned him loose in the Grade 3 Kona Gold Stakes last April. That one and only 2021 start produced a 9 3/4-length romp, albeit over 6 1/2 furlongs. He finished second in his first 2022 start, the six-furlong Grade 3 Palos Verdes Stakes in January.
Obstacles in deep Oaklawn Mile field remain
As Baffert said, this Oaklawn Mile field isn't a lightweight one. Stakes winners such as Roadster, Silver Prospector, Fulsome, and Mo Mosa await. Again, Oaklawn often fields races worthy of higher class gradings than you see.
But the son of Curlin is the 5/2 morning line favorite, and Baffert is known for not shipping horses unless he believes they can win. After all, he's been here before, and that visit became an Improbable story.