In the summer of 2018, Roadster was one of the hottest juveniles on the Kentucky Derby watch list. He won his debut at Del Mar by 4 ¼ lengths, then won two of his next three races. Through his first four races, Roadster was 3-for-4, with a Grade 1 victory on the resume.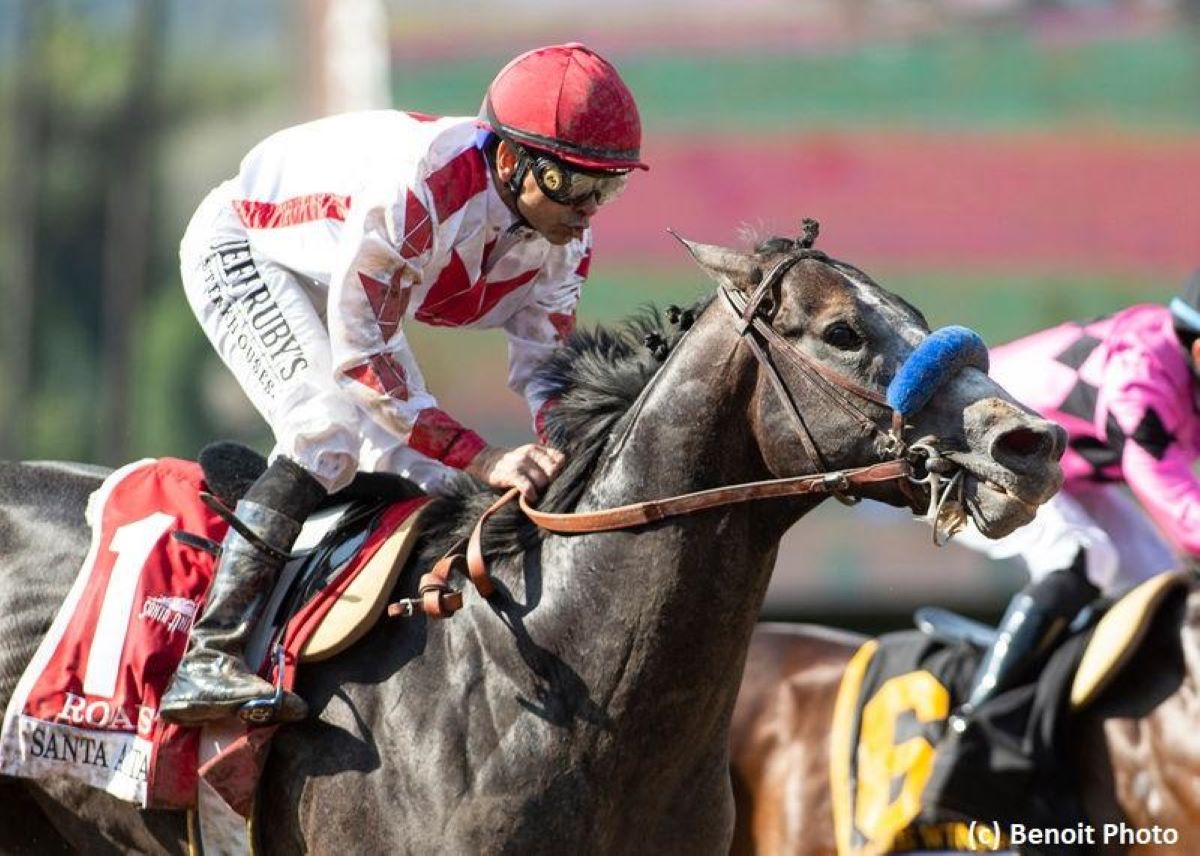 Keep that in mind when you watch Roadster return from near-oblivion for Saturday's Grade 2 New Orleans Classic at Fair Grounds, one of the stronger races on the Louisiana Derby undercard.
Keep that in mind when you watch Roadster return from a year absence for the 1 1/8-mile New Orleans Classic. With a new trainer, one named Mike Stidham, one not named Bob Baffert. At a new track, only the second one he's run on outside of California.
Keep all that in mind when you realize how precarious Thoroughbreds are and how the hot Derby prospects of today are often the forgotten older horses of tomorrow. Keep that in mind when you realize how circumstances alter a horse's fate.
Roadster was a Baffert prodigy
Roadster was one of Baffert's hot Derby prospects the summer and fall of 2018. He was a $525,000 purchase at the 2017 Keeneland September Yearling Sale. After breaking his maiden impressively, Roadster finished third as the 7/10 favorite in the Grade 1 Del Mar Futurity to stablemate Game Winner.
No problem, right? How many times does one Baffert prodigy lose to another one on the Derby trail? And Game Winner went on to be named Champion 2-Year-Old of 2018.
At that point, Roadster went on the shelf for six months with a breathing problem. He emerged to take an allowance optional claiming race at Santa Anita Park, then made the most of his one shot at qualifying for the Derby. Roadster reeled in and passed Game Winner at the wire to win the Santa Anita Derby.
Roadster couldn't put his best foot forward
So glory followed? Well, not quite. Roadster finished 15th in that Derby. After finishing second in the Grade 3 Affirmed Stakes in June 2019, he began to have foot problems. The recurring quarter-crack issues put Roadster on the shelf for the next five months. He emerged with a second in the Black-Type Damascus Stakes at Santa Anita, then added two seconds, a fourth and a seventh over the next four months.
The seconds came in the Grade 1 Malibu in December 2019 and the Grade 2 San Carlos in March 2020. Not bad finishes, certainly. But not up to expectations, largely because of those pesky foot issues. That prevented Roadster from ever finding that early rhythm he once enjoyed.
That San Carlos marked the last time Roadster ran. It also marked the last time Roadster ran for Baffert. He moved to Stidham's barn at the end of 2020.
Stidham didn't get damaged goods
"Bob sent him to me in good – in really good – condition," Stidham said on a National Thoroughbred Racing Association conference call earlier this week. "The horse has had a history of quarter-crack issues, actually in all four of his feet. Right now, all those problems with his feet are really under control. You can see by his work schedule, he's had three six-furlong works in a row."
All three six-furlong workouts were bullets, the fastest time at that distance that day. The last one came March 13, a 1:12.60 clocking.
Stidham said the Quality Road horse, who carries 3/1 odds with John Velazquez in the irons, filled out during his year off. Roadster is a horse that throughout his career, has had difficulty keeping weight on. Bob and Marette Farrell, who manage the horse for owner Speedway Stables, told Stidham the weight issues are no longer issues.
Break it down and Roadster enjoyed a decent career
"I think probably, based on what I know from Bob and Marette, that he's probably in the best shape and best condition he's been in his whole career," Stidham said. "So the mile-and-an-eighth, I know he won the Santa Anita Derby. I think, probably, the distance is our biggest obstacle. I think class-wise, he's certainly good enough, but the question will be is he ready off a year layoff to get the mile and an eighth in a Grade 2?"
When you look at Roadster's record, it's certainly not one to run from. He's won three of 11 races, with four seconds and a third. That's eight in-the-money finishes, good for $852,700 in career earnings. There's nothing outside of health issues preventing Roadster from joining the millionaire's club this year.
Keep that in mind when you watch him run this weekend.