It took 13 weeks of the college football season, but the University of Central Florida finally got some credit by the voters of the AP Top 25 College Football Poll. UCF moved to No. 8, tied with LSU in this week's poll.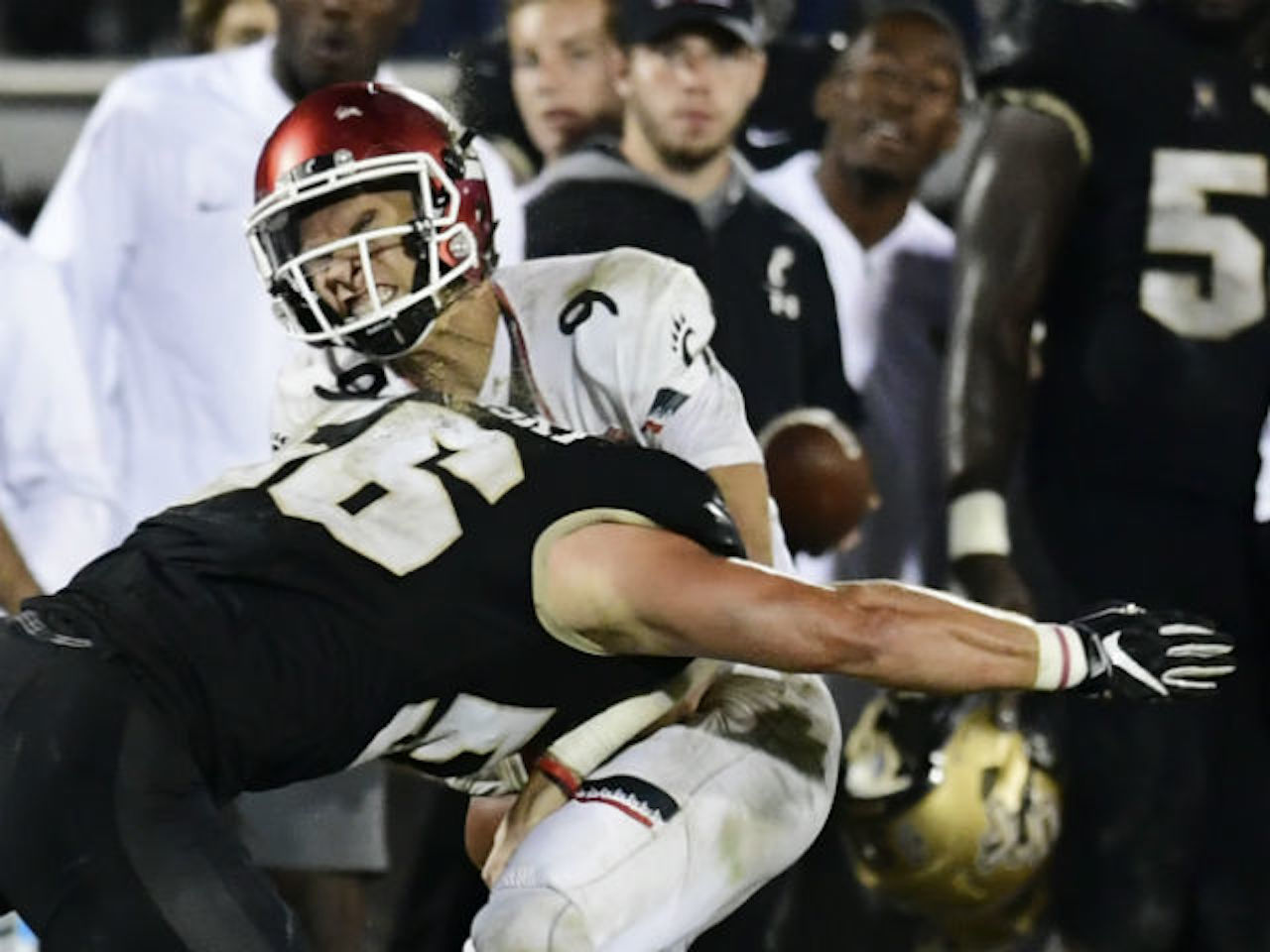 Despite having a 23 game win streak that stretches back to last season, the Knights could not get any respect from either the poll voters, or the College Playoff Rankings committee, who have them at 11th. The Knights are one of only four undefeated teams, the others being No. 1 Alabama, No. 2 Clemson, and No. 3 Notre Dame, and have not lost since Dec. 17, 2016, when they were defeated at the Cure World Bowl by Arkansas State.
"At the end of the day I really do think everything will take care of itself," UCF coach Josh Heupel said. "You have to go out and prove yourself every week."
The Knights seem to be doing that, but weren't getting a lot of respect from the voters. They had risen to No. 10 in the seventh week, got to No. 9 two weeks later, then inexplicably fell to No. 11 in week 11 despite beating Temple, 52-40.
Perceived Slight
The Knights have felt disrespected ever since last season, when they were the only major college program to go undefeated, but could get no higher than sixth in the rankings. It was even worse in the College Football Playoff Rankings, where the committee put them at 12th, behind teams that had two and even three losses on the year.
In a show of defiance the school declared itself the national champions, and even pointed to the fact that four voters had given them their first-place vote. They got a measure of revenge when they defeated Auburn, 34-27 in the Peach Bowl. The Tigers were ranked No. 7 in the CFP, five spots higher than UCF.
This year the team has again shown it belongs in the College Football Playoffs conversation, but has once again been a victim of its schedule. They won a non-conference game against South Carolina, and easily handled No. 19 Cincinnati, 38-13, but they have not been able to move up as high as they need to be to get into the CFP.
Top Six Spots Unchanged
The No. 1 through No. 6 spots did not change in the poll, as Alabama, Clemson, Notre Dame, Michigan, Georgia, and Oklahoma all won. The only upset in the top 10 was No. 9 West Virginia, who was beaten by Oklahoma State, 45-41. They dropped down to No. 12.
Washington State moved up a spot to No. 7 with its dismantling of Arizona, 69-28. The Cougars face rival Washington on Saturday and WSU coach Mike Leach said he has a healthy respect for Huskies coach Chris Petersen, who is 5-0 against the Cougars.
"He's a good guy, he's the guy that the teachers probably always liked and got to school early, got his homework done early," Leach said. "And your parents would occasionally say, 'Why can't you be more like the Petersen boy?'"