The Carolina Panthers have no specific intentions to trade running back Christian McCaffrey, but they are open to any trade offers and will listen to any general managers that would like to acquire CMAC in the offseason.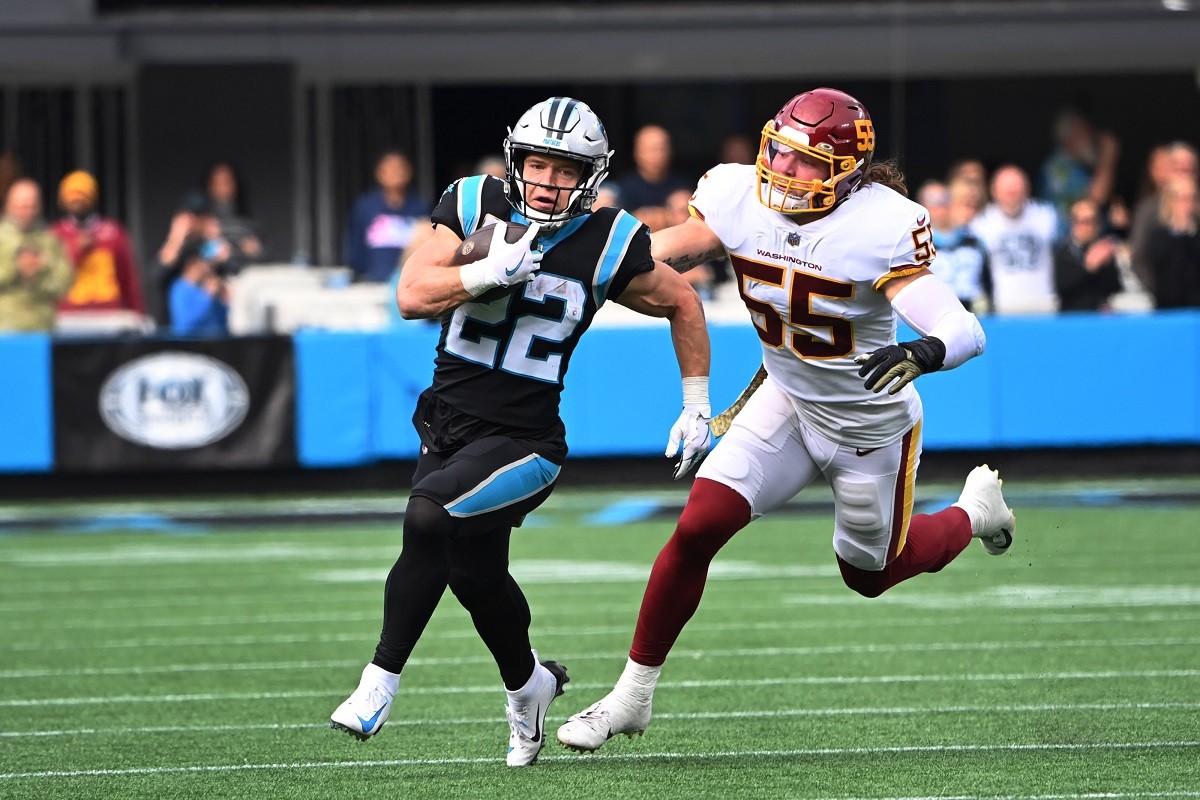 The Panthers made McCaffrey the highest paid running back last year, but he's played in only 10 games since then due to multiple injuries. With $44 million and four years remaining on his contract, it will be tough to trade McCaffrey due to his propensity for injuries the last couple of seasons.
McCaffrey appeared in three games in 2020, and just seven games this season while nursing a hamstring injury. He rushed only 99 times for 441 yards and one touchdown. He also added 37 receptions for 242 yards and a receiving touchdown.
In 2019, McCaffrey rushed for 1,387 yards and 15 touchdowns, while adding 1,005 receiving yards and four additional touchdowns. EA Sports bestowed McCaffrey with a 99 rating on Madden Football and he became the youngest player in history to achieve the prestigious honor.
A handful of teams could use a running back next season, but are they willing to gamble on a superstar with health problems? The Denver Broncos, Las Vegas Raiders, Buffalo Bills, and Washington Football Team were mentioned in potential trade rumors for McCaffrey.
McCaffrey Trade Destinations: Broncos, Raiders, Bills, WFT
McCaffrey grew up in Colorado as a Denver Broncos fan. After all, his father played for the team. The Broncos and the McCaffrey clan have a long history. Christian's father Ed was a wide receiver with the Broncos in the 1990s. Hall of Fame quarterback John Elway threw many passes to "Easy Ed" McCaffrey in the slot position. It would make sense that Elway would bring the younger McCaffrey into the mix.
The Broncos have the cap space, but they're hell-bent on securing a quarterback in the offseason. They have their eyes on Aaron Rodgers, and if that doesn't work out, they'd consider pulling the trigger on a trade for Russell Wilson.
The Las Vegas Raiders were mentioned in a potential trade. They could use a running back after Josh Jacobs had a lackluster third year with the silver and black. Plus, they lost Kenyan Drake to a broken ankle.
The Buffalo Bills utilized a running back by committee with Devin Singletary and Zack Moss this season. Meanwhile, quarterback Josh Allen has been their most reliable rusher and led the Bills in rushing six games this season. They could use a legit three-down back like McCaffrey.
Ron Rivera drafted McCaffrey when he as the head coach of the Carolina Panthers. Now that Riverboat Ron is coaching the Washington Football Team, he could give his ex-team a call to inquire about McCaffrey. The two have a good history together, but WFT has a strong running back already with Antonio Gibson.