Major League Baseball has another coronavirus problem on its hands, as two players on the St. Louis Cardinals have tested positive for COVID-19.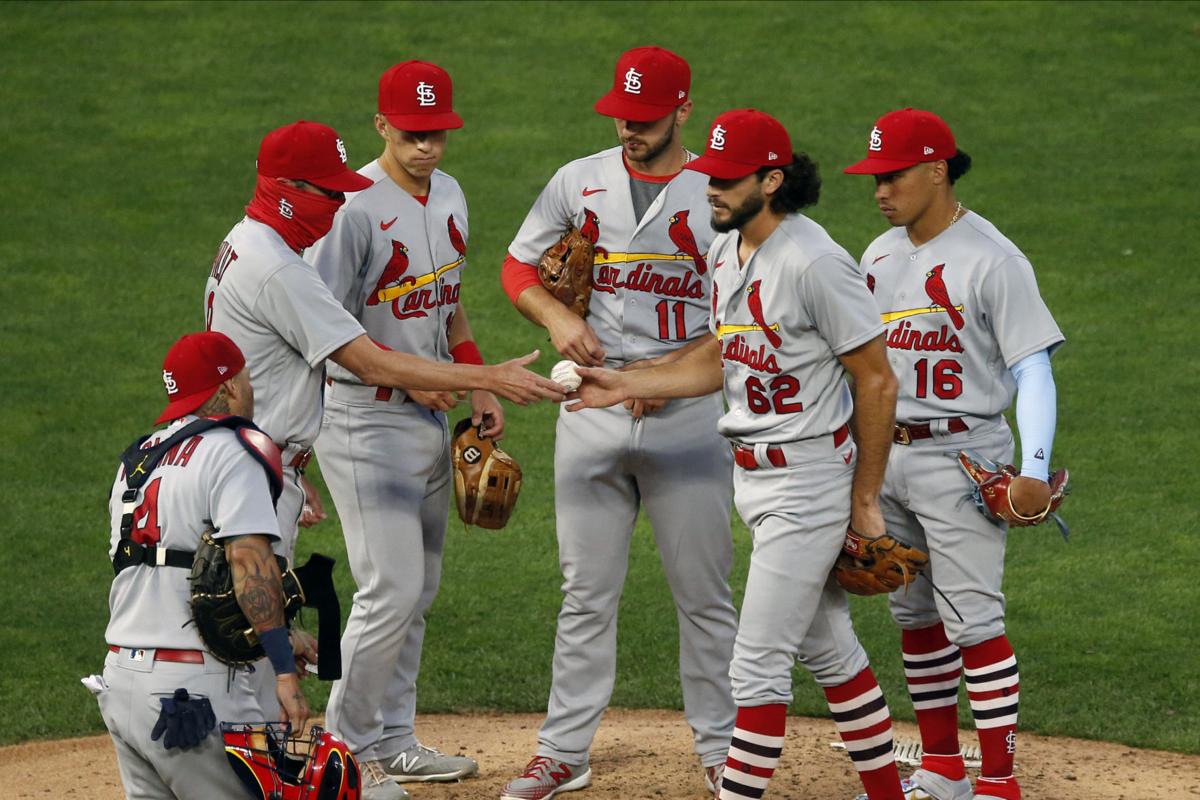 The positive tests led MLB to postpone Friday afternoon's game between the Cardinals and the Milwaukee Brewers.
Cardinals Tests Follow Marlins Outbreak
MLB Network's Jon Heyman first reported the cancellation on Twitter Friday morning.
Sources: Cardinals had positive tests, forcing postponement

— Jon Heyman (@JonHeyman) July 31, 2020
The Cardinals news follows on the footsteps of the Miami Marlins outbreak. Since last Friday, 18 Marlins players and two coaches have tested positive for COVID-19, causing the team to pause its season through at least Sunday.
That outbreak likely influenced the decision to quickly postpone at least tonight's game in Milwaukee. According to ESPN's Jess Rogers, sources say that MLB would not have canceled the game had the two positive tests come before the Marlins outbreak.
That tracks with how MLB handled that situation last weekend. The Marlins played the Philadelphia Phillies on Sunday, even after knowing that four players had tested positive already. Since that time, two Phillies staffers have also tested positive for the coronavirus.
KSDK in St. Louis confirmed that the Cardinals are self-isolating in their Milwaukee hotel, with one team executive telling the network's Frank Cusumano that "we are not going to the ballpark."
The positive tests expand the COVID-19 problem for Major League Baseball. Previously, only players and staff in the East divisions had come down with the virus. With a regionalized schedule in place, that meant that teams in the Central and West divisions of both leagues could continue playing without interruption or scheduling changes.
Whether the Cardinals will postpone multiple games remains to be seen. MLB planned its season around the likelihood that some players will catch COVID-19. Teams rostered 30 players to start the season, and can draw on a taxi squad of 60 players in total, far beyond the typical 40-man rosters.
MLB Instituting Seven-Inning Doubleheaders
MLB was seemingly caught off guard by the extent of the Marlins outbreak. While the Marlins could have drawn on their expanded roster to field a team, a squad of mostly minor league players would have created competitive balance issues. The fact that individuals may not immediately test positive for the coronavirus also raises health concerns, as one new Marlins player tested positive on Friday.
A second outbreak will likely intensify calls to cancel the MLB season. The league, however, may be committed to taking whatever measures are necessary to finish the 2020 campaign, provided that players and public health officials are willing to let games continue.
The league and the MLB Players Association agreed to one such measure on Thursday. Beginning on Saturday, MLB will hold seven-inning doubleheaders in an effort to help teams manage congested schedules.
"If the doubleheaders were to pile up for whatever reason, I would have it like in a contingency plan," Los Angeles Angels manager Joe Maddon said of the plan. "I'm in for anything right now. I'm not going to speak badly of any kind of suggestion right now that people believe is going to help us get through the season, get through the playoffs and conclude them."
Minor league and college baseball teams have commonly played seven-inning doubleheaders for decades.