Canelo Alvarez will look to win a world title in his fourth weight class on Saturday when he meets WBO light heavyweight champion Sergey Kovalev at the MGM Grand in Las Vegas.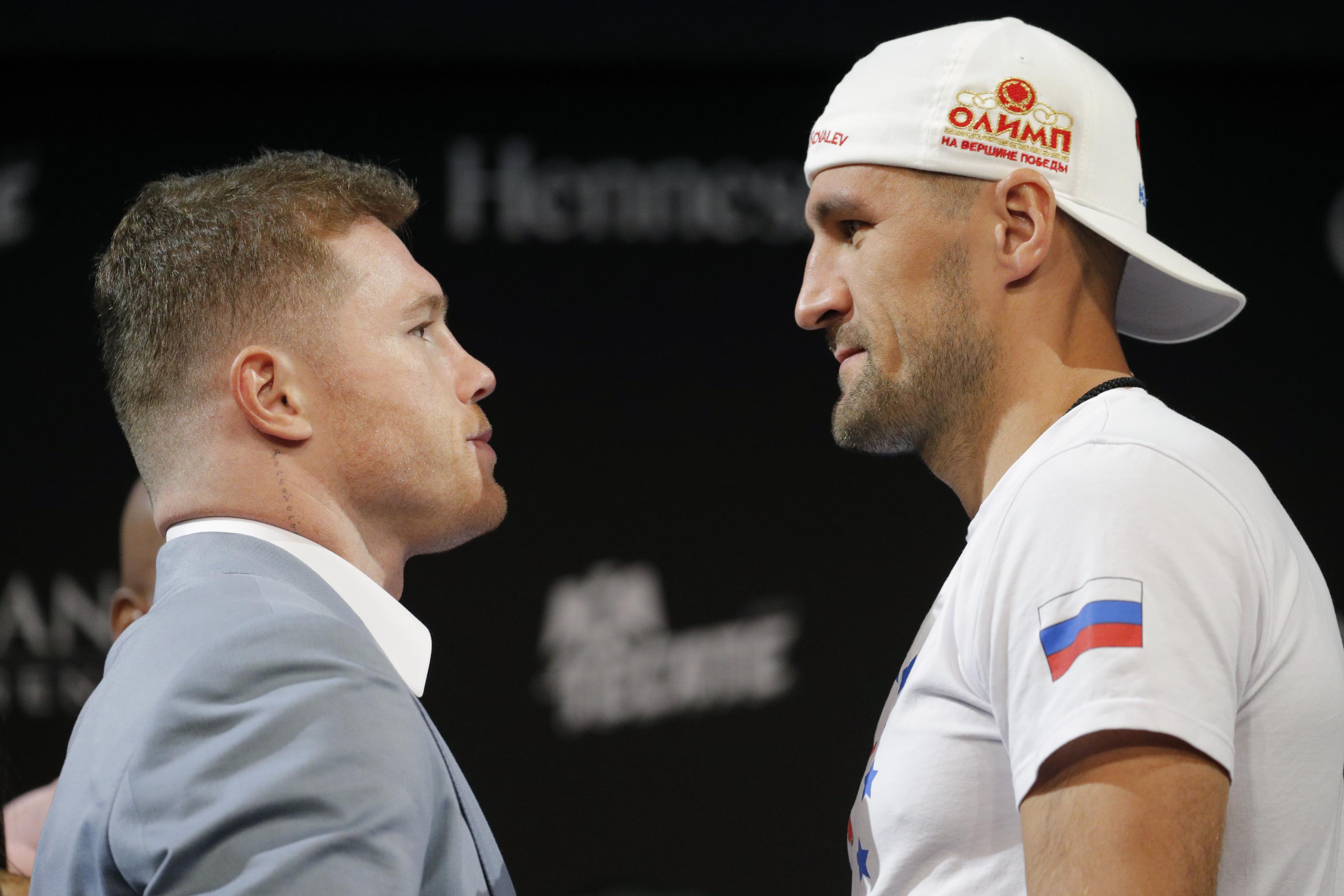 Alvarez has traditionally been a middleweight boxer – he still holds the WBA and WBC titles in that weight class – has a super middleweight title, and was once the light middleweight world champion.
Alvarez Continues Building Legacy
The light heavyweight class has a 175 lb. limit, 15 pounds above the middleweight class that Alvarez (52-1-2, 35 KOs) has made his home, and seven pounds above super middleweight, where he fought last December.
That creates a new challenge for the Mexican 29-year-old who sees Kovalev as the best option for a next opponent that can help him further build his hall of fame legacy.
"For me, my legacy is very important," Alvarez told the Associated Press. "It's one of the most motivating fights thus far in my career. Kovalev is very experienced and he's the strongest fighter I will face. He's had a good, long career. He's going to use his height and range to try to beat me."
Kovalev (34-3-1, 29 KOs) is the biggest name in the light heavyweight division, though it's an open question as to whether he's still the best at age 36. Still, it would be a mistake to take him lightly: not only does he have a championship belt (which is what made him an attractive opponent for Alvarez), but he's rated as the top light heavyweight in the world according to BoxRec, ahead of undefeated fighters like Dmitry Bivol and Artur Beterbiev.
Size Difference Throws Wrench Into Predictions
For Kovalev, this bout offers him a chance to build a legacy of his own. While he will go down as a legitimate and worthy champion, preventing Canelo from simply walking in and claiming another division as his own can provide a memorable moment that would make him more of a household name among fans.
"You know, I respect his steps and his risks," Kovalev told reporters on Tuesday. "But this is my division, I have been in this division since my first fight, and I want to make my history, my story."
The most difficult aspect in evaluating this fight is figuring out just how much of a disadvantage Alvarez will be at because of his natural size disadvantage. Alvarez will be the markedly smaller fighter, and while everyone agrees that he's more skilled than Kovalev – or almost any other fighter he could face – giving up 15 pounds or more in natural weight will create challenges for him.
That might make it difficult for Alvarez – who hasn't shown much knockout power of late – to find a way to stop Kovalev, and certainly opens up the possibility that Kovalev could do damage to him. But in the end, the most likely result is that Alvarez will outbox Kovalev to earn a comfortable win by decision.
At FanDuel Sportsbook, Alvarez is a -420 favorite over Kovalev (+310). Oddsmakers agree that Alvarez is most likely to win by decision (+100), though they see a knockout (+195) as a realistic outcome as well. If Kovalev is going to pull off the upset, a knockout or TKO (+500) is seen as more likely than a decision (+750).