With reports last week that San Antonio Spurs forward Kawhi Leonard wants a trade, speculation began on exactly where the 26-year-old would end up. Rumors have him going to Los Angeles, but oddsmakers see his future differently.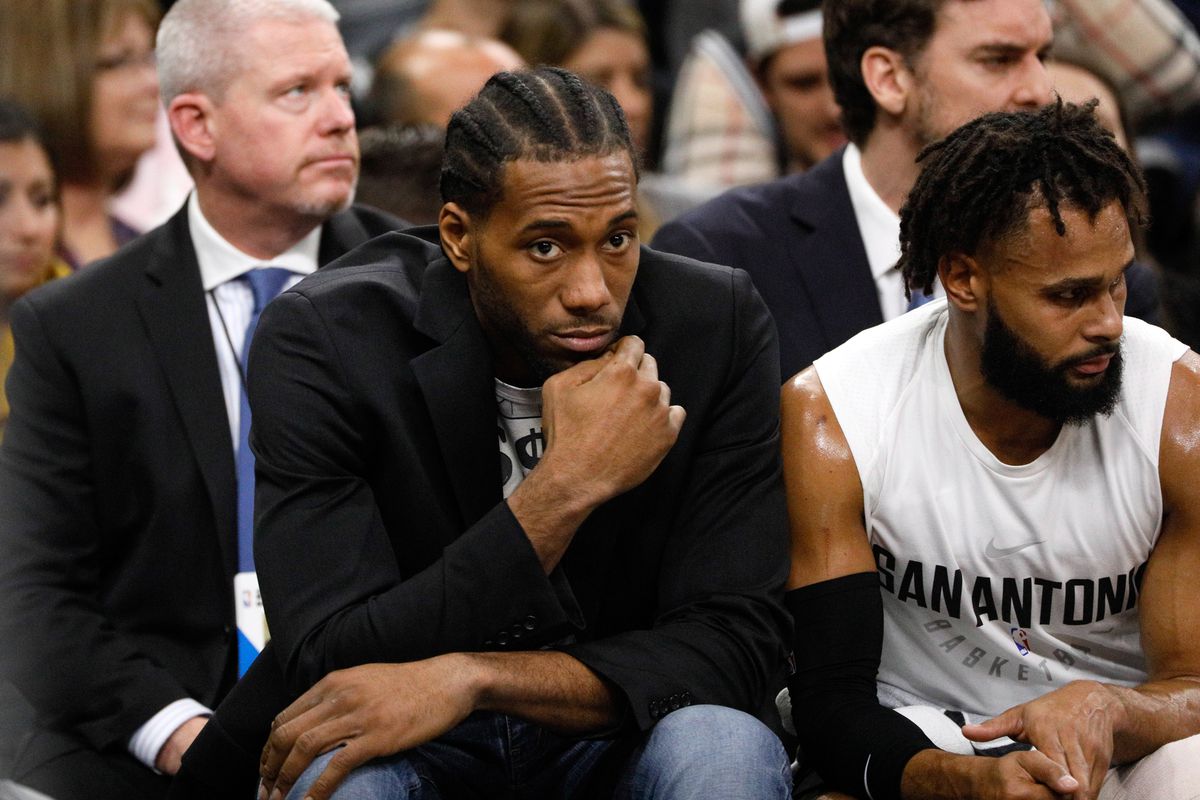 BetDSI has the favorite destination team as the Boston Celtics at +200. The Philadelphia 76ers are next at +300, and staying with the Spurs is +500. The Lakers are fourth at +1200.
The internet sportsbooks are reacting to reports that San Antonio officials don't want to trade the superstar to a Western Conference opponent. Shipping him off to an Eastern Conference team, that they will face only twice a year, makes more sense.
Leonard Mum, Rumors Deafening
Although Leonard hasn't formally, or publicly, requested a trade, several media stories are reporting that he wants out of San Antonio. He is set to become a free agent after the 2018-2019 season.
Per league rules, the Spurs are the only ones that can offer him a five-year "supermax" contract worth up to $219 million. If his motivation is money, then Leonard is staying put.
("Supermax" is a contract extension for designated players, allowing teams to offer them more money to retain star players.)
But the relationship between Leonard and the Spurs has eroded. It began when Leonard was rehabbing a quad injury that was initially supposed to just keep him out during the preseason. He didn't return to the lineup until Dec. 12, and then played just nine games before he was back on the sidelines.
By January, however, people within the Spurs' organization were questioning the injury and Leonard's commitment to coming back to the team. General Manager RC Buford said at the time there was no issue.
"This has been difficult for everyone," Buford told ESPN. "It's been difficult for Kawhi. He's an elite level player. It's been difficult for the team, because they want to play with a great teammate. And it's been difficult for our staff. Historically we've been able to successfully manage injuries. This rehab hasn't been simple and it hasn't gone in a linear fashion."
Coach Gregg Popovich was not as generous three months later when asked by reporters if Leonard was returning.
"You'll have to ask Kawhi and his group that question," Popovich said. "So far, they say that he's not ready to go, so we can't do anything until that happens…and then we would have to decide what's going on from there. But that's the first thing that has to happen."
That comment seemed to rankle Leonard, and he and his coach have been seen in New York this month. Speculation is they are trying to repair the riff between them.
Homeward Bound?
The damage might be already be irreparable. If reports are true and Leonard wants out of San Antonio, the team has to try and figure out where to send him.
The Lakers are Leonard's choice, but the Spurs won't be able to get any value in a trade to their rival. Many believe he is eager to join LeBron James and Paul George.
James is expected to sign with the team as a free agent. Oddsmakers have Los Angeles as the -125 favorite to sign him. George, who grew up 60 miles from LA, is expected to join him. If Leonard can't force the Spurs to trade him there, he would have to wait a year and then go there as a free agent.