David Cabrera hadn't ridden since going on the shelf after an April 8 riding accident, yet he hung on from the sidelines to win his first Oaklawn Park riding title by one victory over Francisco Arrieta.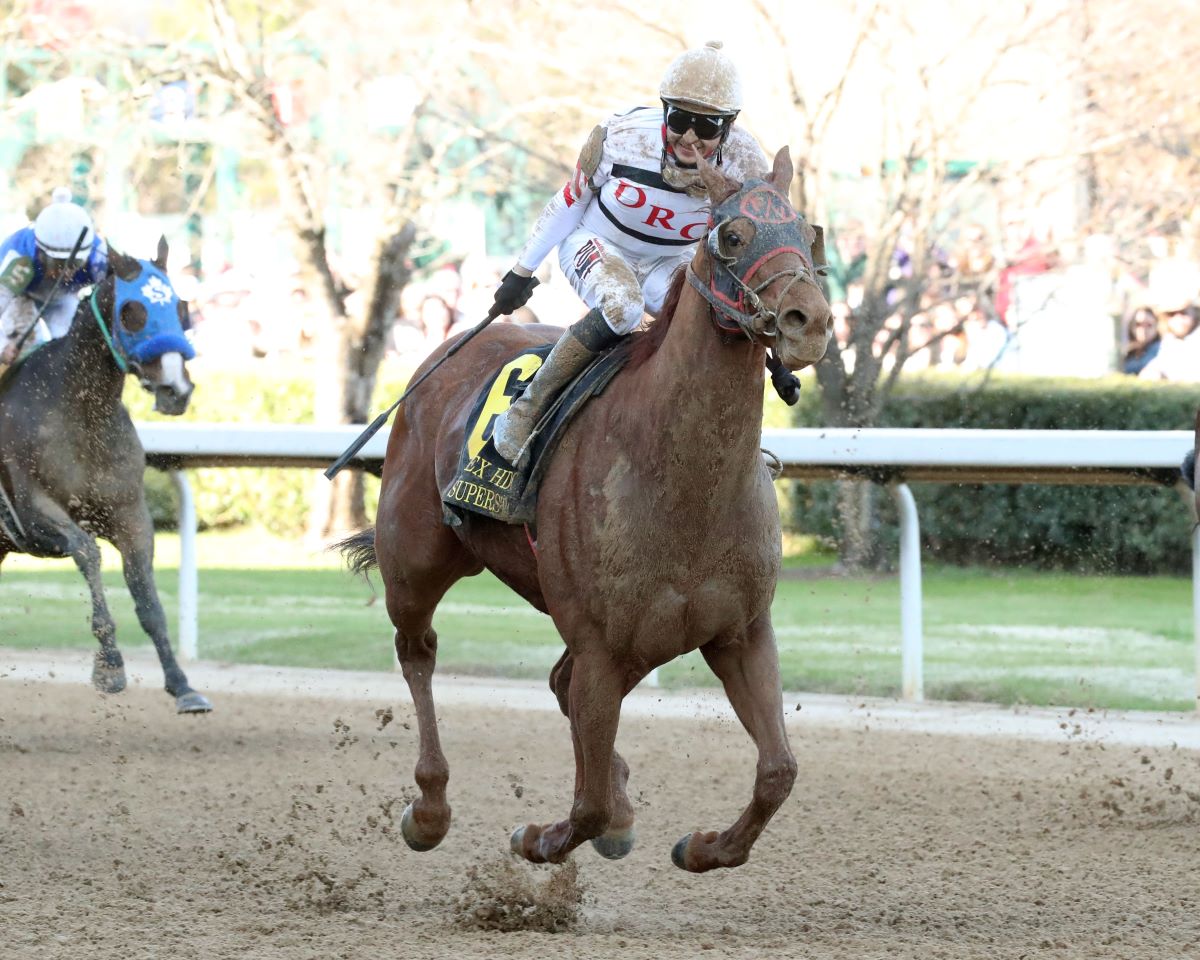 Not that Arrieta didn't make Cabrera sweat it out. When Cabrera suffered head, neck, and back injuries in an April 8 spill aboard Mostly Awesome, he held a 62-49 lead over Arrieta, who chipped away at his deficit. He was only two wins behind Cabrera (62-60) entering Sunday's season-ending card.
Arrieta grabbed one win aboard Decision Maker in the fourth race, but went 0-for-4 in his last four races.
"To be honest, when that (accident) happened to me, we were doing really good," Cabrera told Oaklawn's Robert Yates. "But thank God I think we're going to have a chance to do it again, so I was very grateful for that. I really didn't think (62) was going to hold up. I thought it was a long shot. Even until this morning (Sunday), I thought it was a long shot. But I'm happy. I'm very happy."
Cabrera doesn't remember his accident
And Cabrera is lucky. Very lucky. When Mostly Awesome clipped heels with another horse, the horse fell, unseating Cabrera. He landed hard on the ground. Later, he said he has no memory of the accident.
"Actually, it's like the last five days that I've started to feel normal," he said. "Before that, I was having trouble with my senses. I was still acting a little weird. Everything, I think, has come back to normal."
Cabrera plans on taking his tack to Lone Star Park later this month. In the meantime, he can bask in his first Oaklawn riding title, one that came when he equaled his personal best for victories. He also tied for the lead in stakes wins (four), while finishing fourth in purse earnings ($3,375,263). Cabrera rode four winners in a day three times.
Perennial winner Santana remained in the mix
Last year, Cabrera brought home 62 winners, but finished second to Ricardo Santana Jr. This year, Santana finished third with 58 victories.
The training title went to a familiar face, Steve Asmussen. The Hall of Fame conditioner claimed his 12th Oaklawn training crown with 65 victories. That gave him the track record for most training titles, breaking the tie with Henry Forrest. Asmussen's 820 victories put him second on Oaklawn's all-time trainer's list behind Bob Holthus' 867, a mark he should break next season.
John Ed Anthony, an Oaklawn fixture, set a single-season Oaklawn record for purse earnings with $2,083,402. He swept to the owners' title with 19 victories, five coming in stakes. He broke the Oaklawn all-time record for owner victories, ending the season with 279. Anthony's first victory came 50 years ago on Feb. 16, 1972.