The Saint Mary's Gaels won 30 games two seasons ago, but the tiny college basketball powerhouse in Northern California was snubbed by the March Madness tournament selection committee. Last season, head coach Randy Bennett and Saint Mary's upset #1 Gonzaga in the West Coast Conference tournament to win an automatic bid to 2019 March Madness.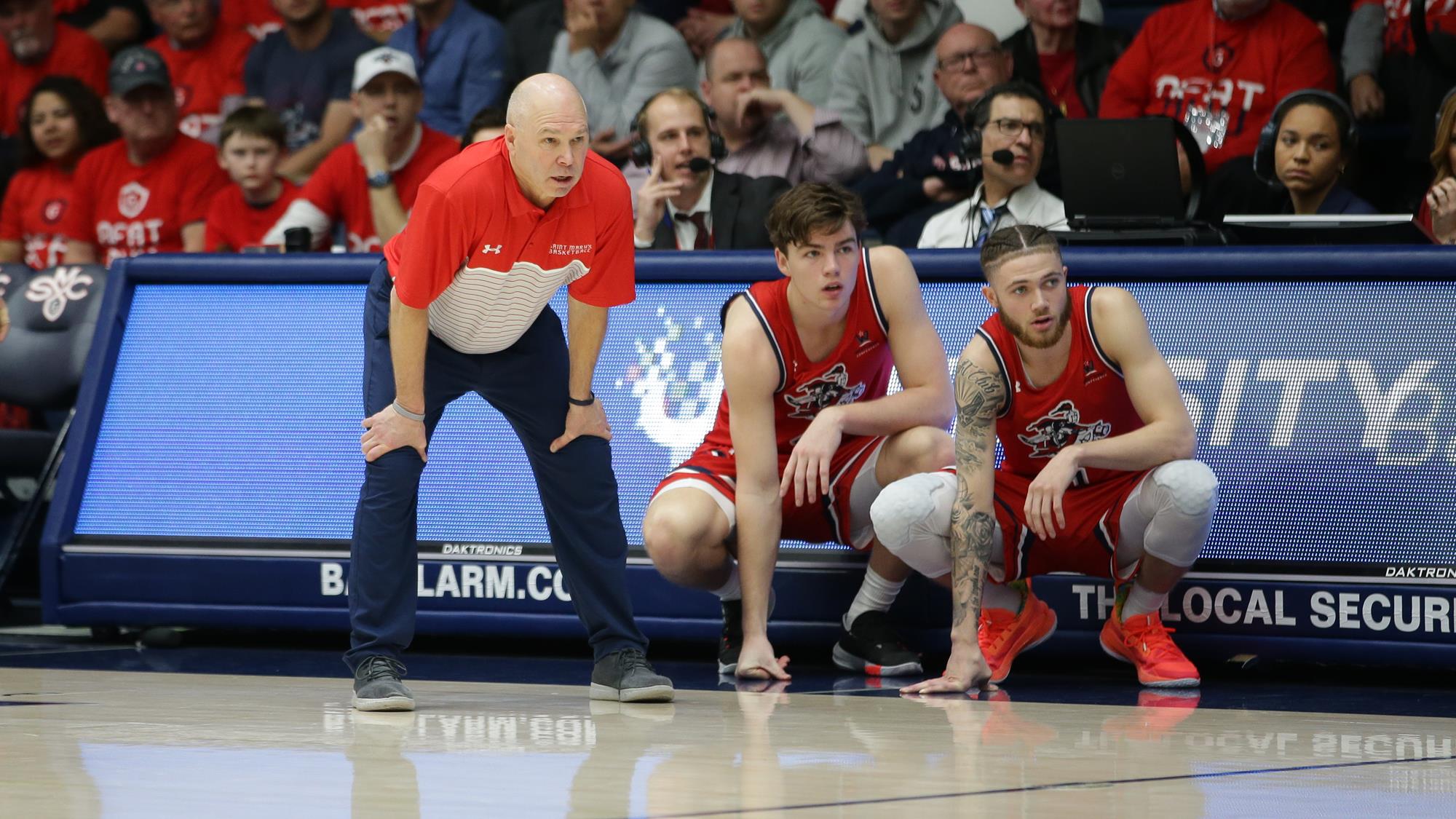 This season, Saint Mary's (19-5) might not have enough wins to earn an at-large bid into the 2020 tournament, which means they'll have to win the WCC tournament once again to secure an automatic bid.
Saint Mary's is one of those schools you see on your March Madness brackets, but have no idea where it's located. The Gaels play in the West Coast Conference with Gonzaga and BYU. The school, located in Moraga, California, is 22 miles east of San Francisco. Only 2,600 undergraduates attend the small Catholic college.
Randy Bennett coached Saint Mary's for almost two decades, and only finished with one losing season. He has an outstanding lifetime record with 433-179 in 19 seasons at St. Mary's. He won 28 games at least six times since 2009.
In 2010, Bennett guided Saint Mary's to the Sweet 16. They've gone 1-4 in March Madness in the last 10 years.
Jordan Ford, a 6-foot-1 shooting guard, leads Saint Mary's in scoring with 21.1 points. The senior averaged 21.1 points last season. Ford dropped 36 against Pacific during a quadruple-overtime thriller. He also averaged 33 points against Pac-12 teams this season.
Malik Fitts, a 6-foot-8 junior forward, averages 16.9 points and a team-high 7.5 rebounds per game. Fitts scored 20-plus in nine out of Saint Mary's last 17 games.
West Coast Bias?
Saint Mary's seeks their third berth to the March Madness tournament in the last four seasons. In 2018, Saint Mary's and Randy Bennett were robbed of an at-large invite, even though the Gaels won 30 games.
Based on St. Mary's previous experience with the NCAA selection committee, Bennett and the Gaels know they need to secure a spot in March Madness by winning the WCC conference tournament again this year.
The WCC doesn't garner much love from the NCAA selection committee because the minor conference takes a back seat to the Pac-12 and Mountain West. With the decline of the Pac-12, wins over the current crop of Pac-12 teams aren't as impressive as they once were.
The selection committee take strength of schedule (SOS) into account. KenPom ranked St. Mary's SOS at 75th hardest in the country. They're only 1-1 against ranked teams this season, yet still have two games against Gonzaga remaining on the schedule.
The Gaels beat two Pac-12 teams with wins over Arizona State and Cal. They also posted quality victories over #15 Utah State and Wisconsin.
St. Marys' five losses occurred against #19 Dayton, Winthrop, Pacific, Santa Clara, and BYU. The Gaels lost a ridiculous game in four overtime sessions against Pacific.
St. Mary's split the season series against BYU. They beat BYU in northern California, yet lost to BYU in Utah.
KenPom currently ranks Saint Mary's #27 overall in men's Division I college basketball. KenPom projects St. Mary's will lose both games to Gonzaga, but win their other remaining WCC games to finish 24-7 overall. If 30 wins didn't entice the selection committee in 2018, then 24 seems way off the mark.
On Deck: San Diego, Gonzaga, and Pacific
Saint Mary's plays last-place San Diego (8-16, 1-8) on Wednesday. USD is not to be confused with San Diego State (SDSU) Aztecs.
Coach Bennett will have his team focused on beating USD instead of looking ahead to the huge game on Friday when St. Mary's hosts Gonzaga (23-1). Gonzaga is beginning a four-game home-stand in Moraga that includes hosting Pacific, Loyola Marymount, and San Diego.
Saint Mary's ends the season with two difficult road games at Santa Clara and at Gonzaga. St. Mary's wants to avenge an earlier loss against Santa Clara (18-6) after losing a 67-66 nail-biter. They'll need a victory or two over Gonzaga if they'd like to impress the March Madness selection committee.