Just a couple days after the NY Yankees starting shortstop Didi Gregorius returned from elbow surgery, the team said goodbye to starting pitcher Domingo German, who heads to the 10-day IL with a left hip flexor injury.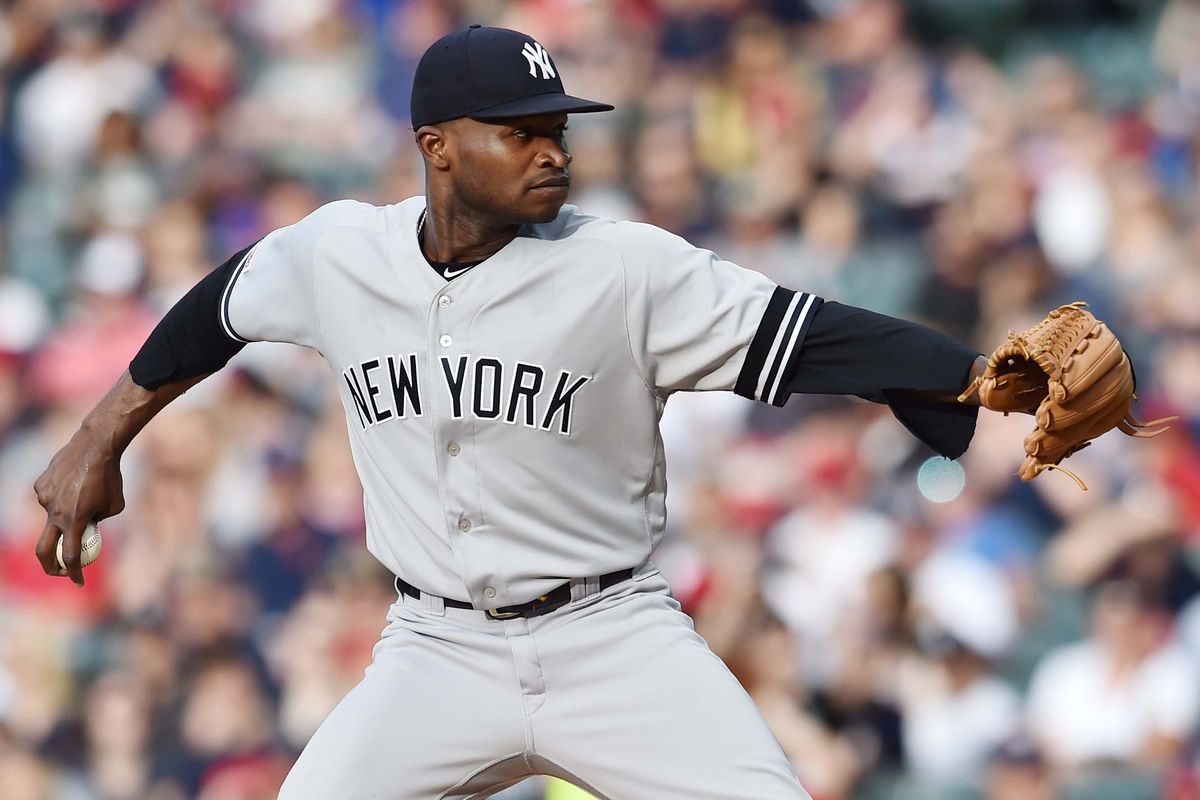 German, 26, becomes the 18th member of the NY Yankees to spend time on the IL this season. He joins the likes of key players Aaron Judge, Giancarlo Stanton, Luis Severino, Delin Bettances, and Miguel Andujar.
German apparently injured his hip a couple of weeks ago against the Kansas City Royals, but hid the injury from the training staff.
When Yankees ace Luis Severino headed to the IL with a shoulder injury, German got tapped to take his spot in the rotation. While filling in, German looked marvelous. He started the season 9-1 with a 2.60 ERA, but had gone 0-1 in his last three starts with 14 earned runs in 14.2 innings.
It was apparent something was wrong, but he never said anything until a side-throwing session on Saturday.
"The first I heard of it, it was after he got done playing catch," said Yankees manager Aaron Boone.
The Yankees will opt for a bullpen game for his next turn in the rotation. The Yankees had success with Chad Green starting games as an opener before turning over the ball to the Yankees excellent bullpen. In the meantime, recent call-up Nestor Cortes will take the bulk of German's innings.
Silence Cost the Yanks Keuchel?
Athletes try to tough out their injuries. Old-school coaches use the loaded question about asking players if they know the difference between hurt and injured. Everyone plays hurt, but many players risk further damage by playing injured without informing the team.
That exact situation happened to Tommy Kahnle last year. The Yanks finally shut him down but it was too late. Kahnle bounced back this season with a 2.84 ERA and 0.99 WHIP.
With German not informing the organization about the injury, it might have cost them a shot at securing lefty Dallas Keuchel. If the Yanks knew they were down another starter, they would have offered Keuchel more than the Atlanta Braves. Both offered Keuchel pro-rated salaries, but the Braves offered him a couple million more than the Yankees.
At this point, the Yanks are stuck with trying to figure out if they want Marcus Stroman from the Toronto Blue Jays or San Francisco Giants former ace Madison Bumgarner. Both have losing records but ERAs under 3.85. The Yanks will have no choice to snag one of them if German's injury is more severe than they thought.
Then again, the Yanks have horrendous luck with injuries. GM Brian Cashman should have swooped up Keuchel no questions asked. CC might not make it the rest of the season. Plus, who knows if Severino will have an setbacks with his recovery.