Traditionally, Canadian Olympic curling teams don't play in their national championship in the same season that they represent their country at the Winter Games. But Brad Gushue will buck that trend this year, as he looks to win his fourth Tim Hortons Brier title in the past five years starting Friday in Lethbridge, Alberta.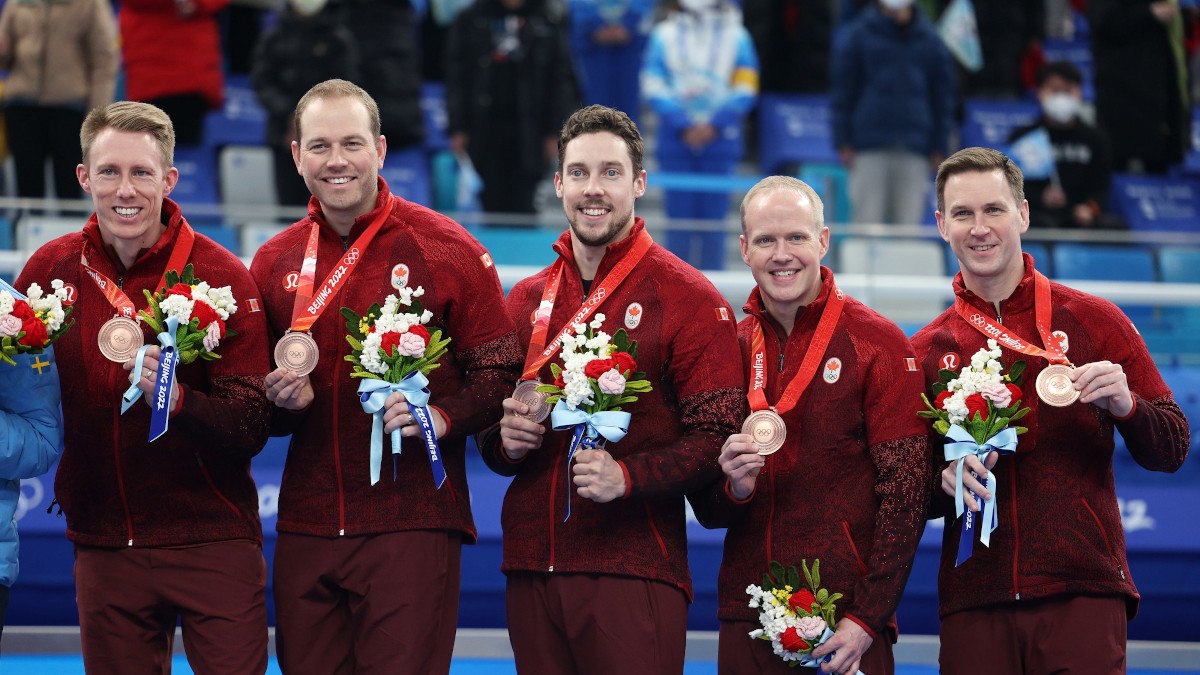 Gushue's team, which won bronze in Beijing, comes in as the +135 pick to win the Brier this year according to CoolBet.com.
Gushue proud of bronze medal performance
While his team didn't play in the Newfoundland and Labrador playdowns, they intended to until the tournament conflicted with the Olympics. That intention allowed Curling Canada to award a Wild Card berth to the Gushue rink, which now has the rare opportunity to win both an Olympic Trials and a Brier title in the same season.
While Gushue was disappointed to come home from Beijing with a bronze medal, he said it was an accomplishment given his team's form.
"I think our team fought through and grinder and came away with a bronze medal," Gushue said of the performance after being the United States in the bronze medal game. "It was quite clear to any curling fan that we weren't at our best this week. I'm quite proud to get on the podium."
Gushue and his team will come into the Brier as bigger favorites to medal – and win – than they were even at the Olympics. As always, Canada boasts an impressive depth of world class teams that will challenge for the title this year.
Brad Jacobs represents Northern Ontario (+275) and will aim for his second Brier title. The Jacobs rink lost to Gushue in the final of Canada's Olympic Trials, and will look to potentially avenge that loss in a finals rematch in Lethbridge.
Kevin Koe also boasts a strong team out of Alberta (+440). The four-time Brier champion has won twice on tour this season, and is making his 10th appearance in the national championship event.
Expanded Brier field includes three Wild Card teams
CoolBet lists only one other team with better than 10-to-1 odds of winning this year's Brier: The Matt Dunstone rink, which comes in at +800 as Wild Card 2. Like the Scotties, the Brier features three wild card teams again this season, an expanded format that is attempting to be more inclusive given the challenges of a season during the COVID-19 pandemic.
"For me, the Brier has always been about wearing the green and representing Saskatchewan," Dunstone second Kirk Muyres told the Calgary Herald. "This isn't the Brier that I grew up watching and it's so different from what it used to be."
Brendan Bottcher comes back to defend his Brier title as Team Canada (+1300). Bottcher and company struggled at the Olympic Trials, then had a public falling out with vice Darren Moulding. Still, the Bottcher rink stands as a legitimate contender to win a second straight Canadian championship.
Also in the mix will be Team Manitoba (+1350). Mike McEwen's team will be without lead Colin Hodgson, who is recovering from both a leg injury and a positive COVID-19 test.
📣 TEAM UPDATE 📣#Brier2022 pic.twitter.com/LdTjc3iz9R

— Team Mike McEwen (@TeamMcEwen) February 28, 2022
"There would be a possibility I could definitely test negative in time to return to the Brier," Hodgson told The Curling News. "However, added with the injury, I'm not certain that I could fulfill the roles that need to be [fulfilled]."