After a long and winding road, 18 teams remain in contention for the opportunity to represent Canada at the 2022 Winter Olympics, as the top men and women in the country compete in the Canadian Olympic Curling Trials this week at the SaskTel Centre in Saskatoon, Saskatchewan.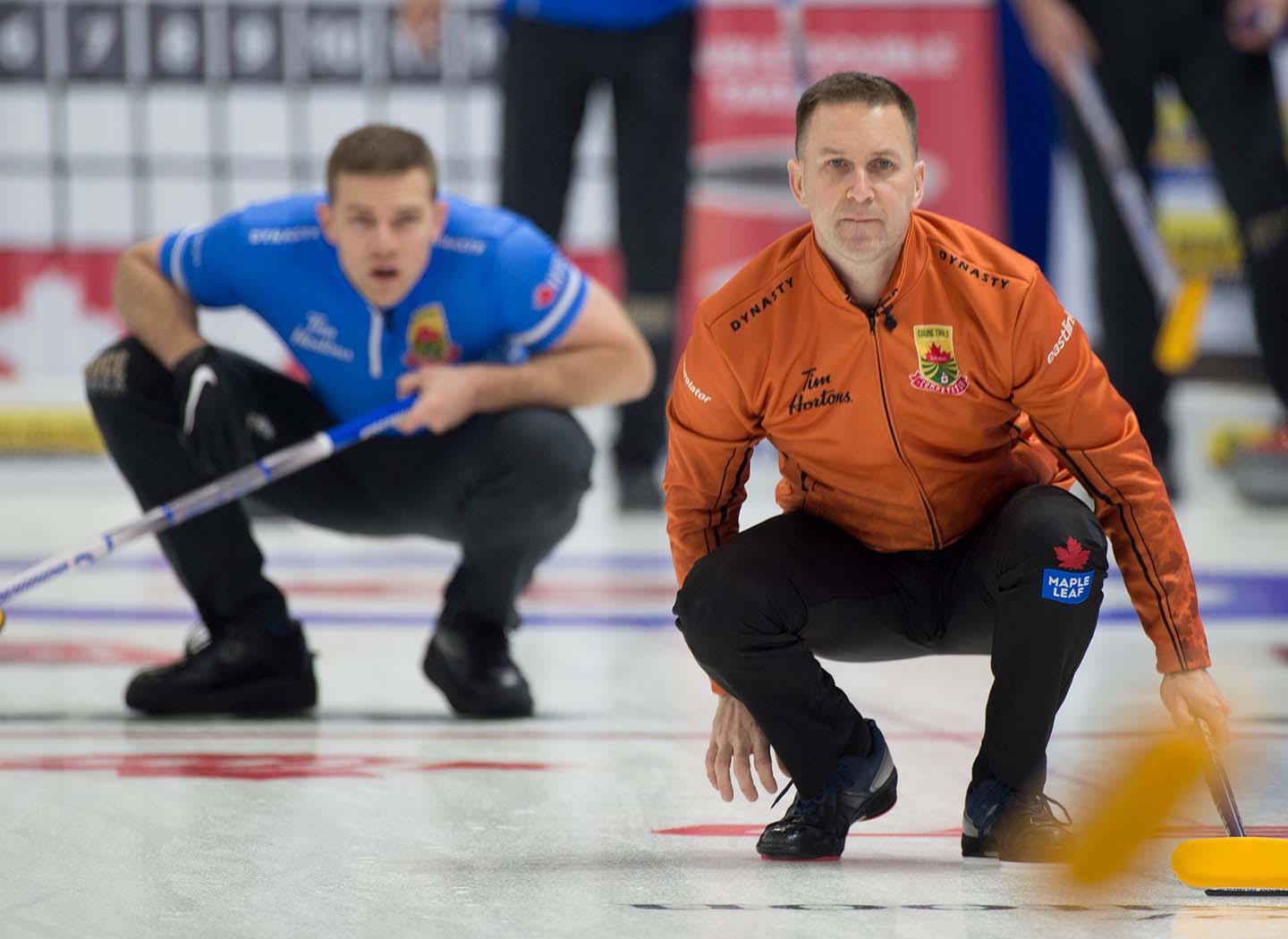 Each team will play in a nine-team round-robin, with the top three men's and women's teams advancing to the playoffs.
Gushue, Jacobs lead men's field
From there, the top seed will advance directly to the final, while the No. 2 and No. 3 seeds will face off in a semifinal. Only one men's team and one women's team will represent Canada in curling at the 2022 Olympics.
Teams had several ways to make the field of nine. Some earned berths based on winning events or via their ranking, while others advanced through a series of qualifiers to join the field.
---
Canadian Curling Trials Odds (via SportsInteraction)
Men's
Women's
Brad Gushue: +139
Tracy Fleury: -143
Brad Jacobs: +149
Jennifer Jones: +175
Kevin Koe: +503
Kerri Einarson: +900
Mike McEwen: +1100
Rachel Homan: +1500
Brendan Bottcher: +1500
Jacqueline Harrison: +4500
---
As of Tuesday morning, both the men and women had played three draws. On the men's side, Brad Gushue and Brad Jacobs jumped out to early 3-0 records to place themselves in prime position to make the elimination stage. Online sportsbook SportsInteraction.com sees Gushue as the +139 favorite to win the Canadian Curling Trials, with Jacobs at +148.
"I'm just impressed how we're managing ourselves as athletes and really just a collective effort that we bring to the ice each and every game," Jacobs told reporters after beating Brendan Bottcher on Monday. "It's just great to see and a lot of fun to be a part of."
Jacobs and Gushue will face off in a critical matchup on Tuesday afternoon. Gushue (-122) comes in as a slight favorite over Jacobs (-109), though both teams will remain in good position to make the top three regardless of the result.
Jones off to hot start at Canadian Curling Trials
On the women's side, Jennifer Jones has jumped out to an early 4-0 record as she looks to represent her country at the Winter Olympics for the second time. Now 46, many see Jones as past the prime of her career. But the six-time national champion is feeding off the crowd and looks like a potential winner this week.
"Saskatchewan fans are loud and having fun, and we haven't done this for a year-and-a-half in front of such an incredible crowd," Jones said after she beat Krista McCarville in their opener on Saturday. "It was such a privilege. It was amazing."
Tracy Fleury joins Jones at the top of the standings with a 3-0 record. Fleury rates as the -143 favorite to win the Canadian Curling Trials, with Jones at +175. They stand far above the rest of the field, with Kerri Einarson (+900) and Rachel Homan (+1500) their closest competitors.
Homan got off to a rough start, going just 1-2 to put her dreams of a repeat appearance in the Olympics in jeopardy. But the Homan rink will have a shot to make up ground on Fleury on Tuesday. Fleury is a -161 pick in their head-to-head matchup, with SportsInteraction posting Homan as the +120 underdog.