The Breeders' Cup may have been late to the Bob Baffert scrutiny party, but the organization is bringing a rather hefty punch to the proceedings. On Tuesday, it outlined to the Los Angeles Times the security measures the Hall of Fame trainer must adhere to for his horses to run in the Nov. 5-6 Breeders' Cup at Del Mar.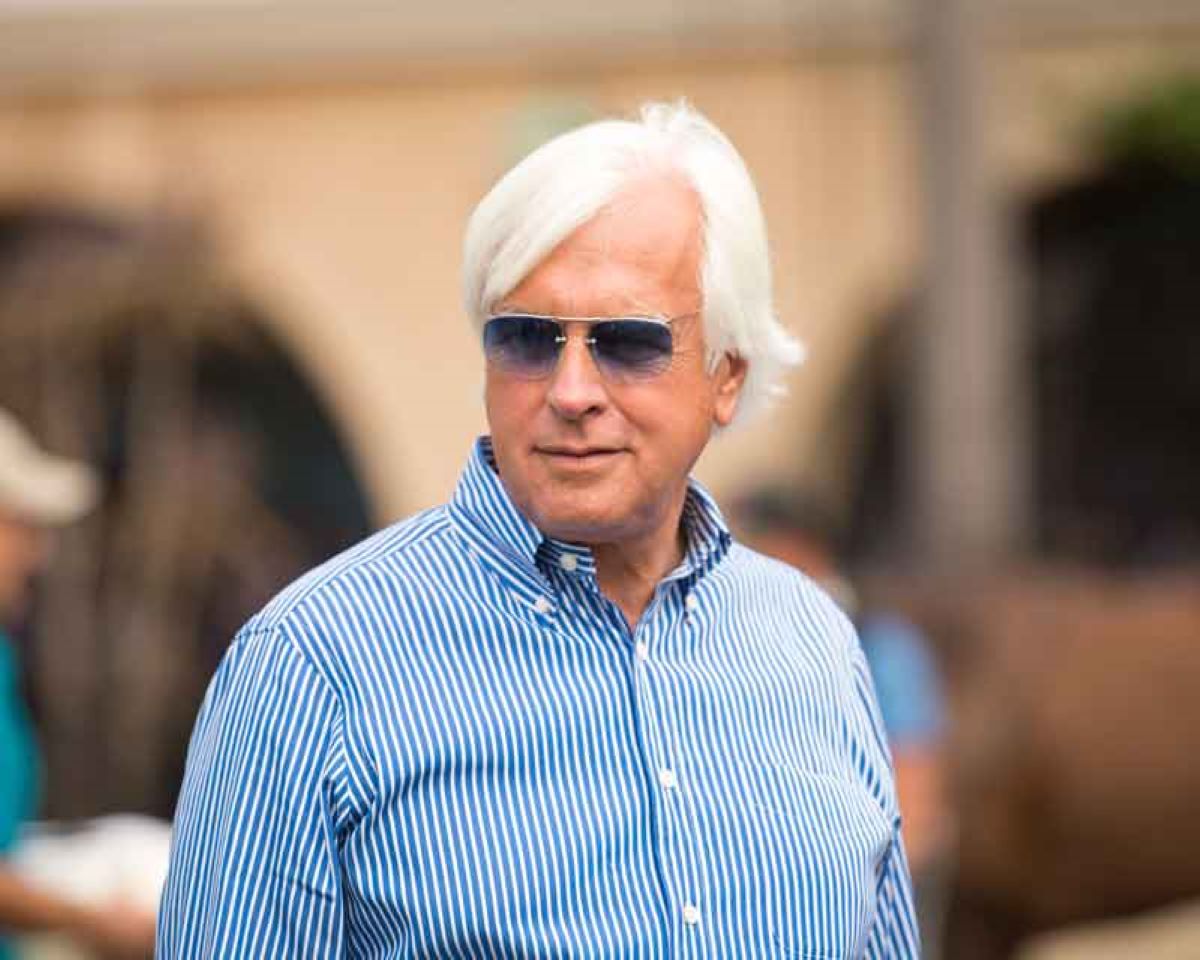 The Times reported those heightened security measures began last Wednesday in Baffert's Santa Anita Park barn when six observers, including two investigators, three security officers, and a Breeders' Cup executive were dispatched to the facility. The six-person team will watch Baffert's Barn No. 1 around the clock until his horses ship to Del Mar.
Once they leave Santa Anita for the drive down Interstate 5 to Del Mar, each Baffert charge will pick up a security officer who will be equipped with a body cam. And once Baffert's horses arrive at Del Mar, investigators and security officers will monitor his barn 24 hours a day. Those investigators have free rein to examine and confiscate medication, treatment records, and billing records.
On Nov. 2, Baffert's horses will surrender blood, urine, and hair samples for testing. This is not to be confused with any additional random testing his horses may undergo. Baffert agreed to scratch any horse testing positive for any therapeutic medication, even those therapeutic medications that fall into the legal window for their use.
Baffert: 'Happy to accommodate the transparency'
Essentially, Baffert's horses can't test positive for anything but hay, oats, and water.
"We are happy to accommodate the transparency," Baffert told the Times. "We will care for our horses as we always do and any testing or observation is welcome."
Breeders' Cup contestants go under a deep microscope that includes testing of the top four finishers in each race – along with prerace drug tests. But Baffert is the only trainer facing this level of scrutiny. He's agreed to pay all costs for that extra security.
This, because of what happened to his Breeders' Cup Classic contender, Medina Spirit, in the May 1 Kentucky Derby. The colt tested positive for the anti-inflammatory betamethasone, which is legal but not on race days. As of now, Medina Spirit remains the Kentucky Derby champion, but Baffert's fifth failed drug test in a year brought down the wrath of racing organizations.
Baffert's Juvenile hopeful can't get Derby points
Aside from the Breeders' Cup's extended scrutiny, Churchill Downs suspended Baffert for two years from running at its tracks. That keeps Baffert's charges out of the next two Kentucky Derbies. Along with that, he is legally tangling with the New York Racing Association over his ability to race in that organization's jurisdiction.
Breeders' Cup pre-entries won't be announced until Wednesday, but Baffert is expected to send at least five of his trainees to the 14-race event. There's Medina Spirit in the flagship Classic. There's also Private Mission in the Distaff, defending champion Gamine in the Filly and Mare Sprint, Corniche in the Juvenile, and Grace Adler in the Juvenile Fillies.