The Atlanta Braves overcame the loss of two key outfielders to pull away and win the NL East. Now, they'll look to prove that their remade team can compete in the postseason as they travel to Milwaukee to take on the Brewers in Game 1 of their NLDS matchup on Friday.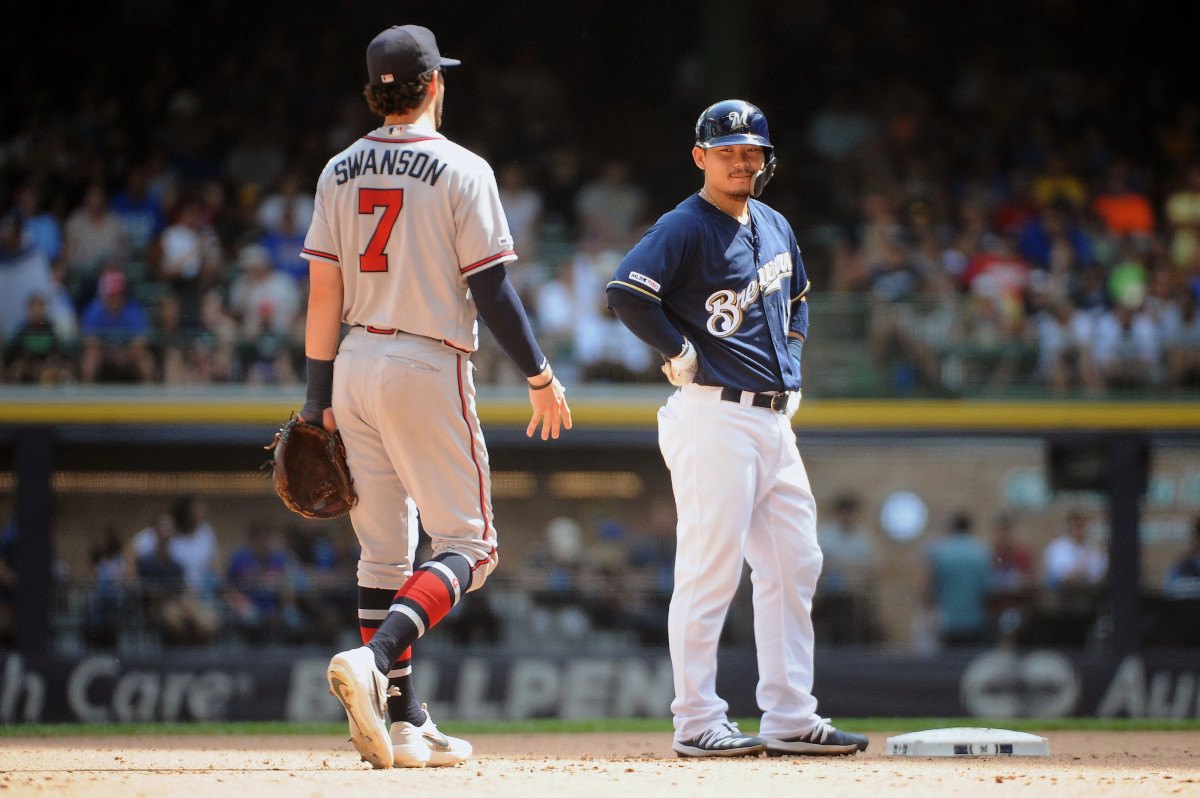 The Braves lost outfielder Marcell Ozuna in May when police arrested him on domestic violence allegations.
Braves rebuild lineup after loss of Acuna
Ronald Acuna Jr. then tore his ACL in July when crashing into the outfield wall, sidelining him for the remainder of the year.
"Give them credit, they've had a great second half," Brewers manager Craig Counsell told reporters. "When you lose a great player like Acuna, in a lot of seasons, that changes things. But they almost got better after that, which is just a real credit to everybody involved in the organization."
The weak NL East benefitted the Braves, who won just 88 games but still outpaced the Philadelphia Phillies for first place by six games. That's why oddsmakers have pegged Atlanta as the least likely team to win the National League pennant and the World Series.
But the Braves have more than enough talent to threaten any opponent. Even without Acuna and Ozuna, the Atlanta lineup remains potent, led by first-baseman Freddie Freeman. The Braves can also throw out strong starting pitchers for every game of the postseason, something that gives them a fighting chance in any series.
Burnes leads trio of Milwaukee aces
That begins with 37-year-old Charlie Morton. The veteran righty not only went 14-6 with a 3.34 ERA this year, but he also possesses extensive postseason experience – both good and bad.
"I remember giving up a bunch of runs and leaving the field thinking, 'Man, I don't know what happened,'" Morton said of his disastrous Game 3 start for the Astros in the 2017 ALCS against the Yankees. "Coming off a start like that and them looking at me and saying, 'You threw the ball well. We trust you. We believe in you. Here's the ball for Game 7.' I think that was when I was finally like, 'Holy cow.' Since then, I don't doubt myself the way I used to."
The Brewers will counter with Cy Young Award contender Corbin Burnes (11-5, 2.43 ERA). Milwaukee can throw a series of ace-caliber pitchers throughout the NLDS, with Brandon Woodruff and Freddy Peralta ready to back up Burnes.
"Their starters are as good as it gets, and they have a closer that's as good as it gets," Atlanta manager Brian Snitker told reporters. "I mean, their pitching is just so talented. It's such a good team."
At home and with Burnes on the mound, the Brewers enter Game 1 as a -156 favorite over the Braves (+132), according to FanDuel Sportsbook. Milwaukee also rates as the -146 favorite to win the series, with Atlanta earning +124 odds to advance as the underdog.