If President Donald Trump survives his first term, oddsmakers have made him the heavy favorite to get a second. The polarizing politician's popularity has plummeted in polls, but Paddy Power posted the portly Trump as its pick to win in November 2020.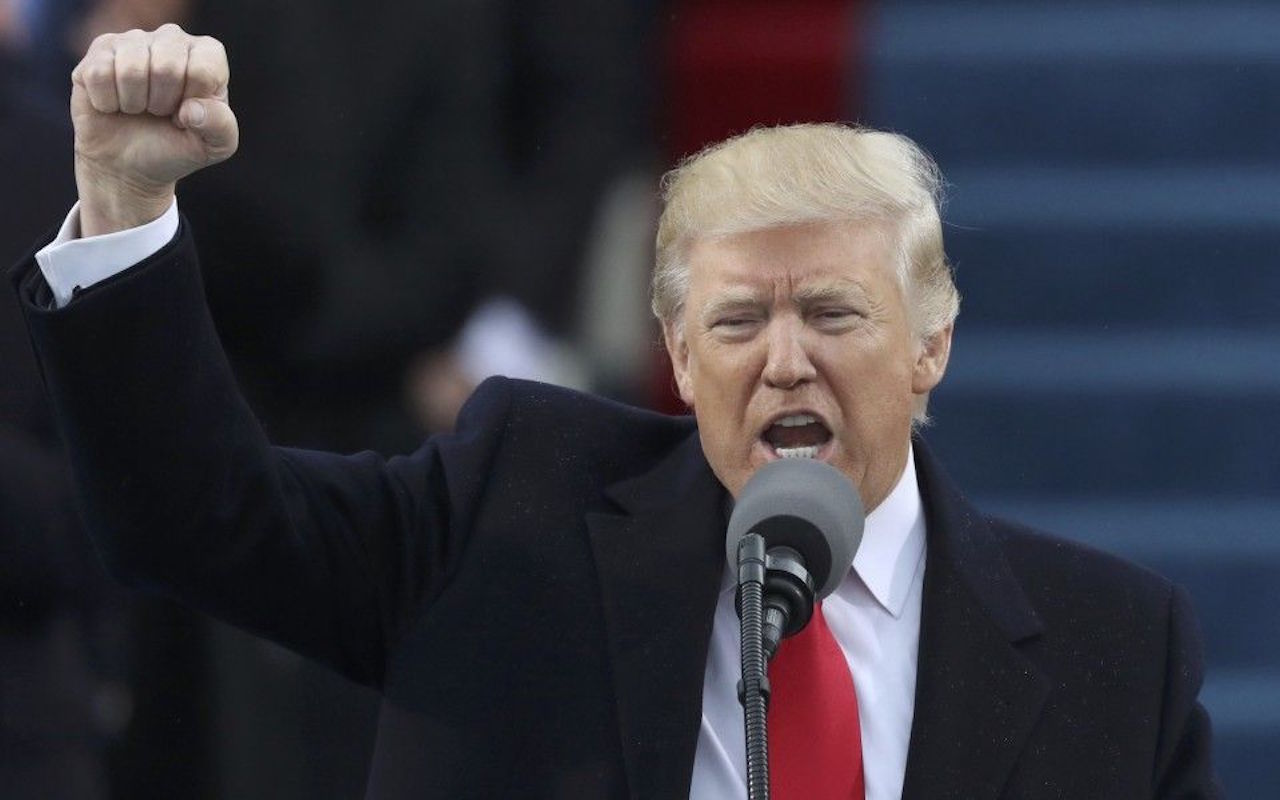 The Ireland-based site, which has its own division dedicated to creating lines and satire regarding Trump, has him at 5/4 to get reelected. Former Vice President under President Barack Obama, Joe Biden, and current VP Mike Pence are next at 10/1.
BetOnline has Trump at 7/5 for a second term, William Hill has him listed at 5/4, and Ladbrokes put his chances at 11/8. The most favorable odds are at Betfair Exchange and Smarkets, where he is 6/4.
Harris, Sanders, Warren as Unofficial Contendors
The next presidential election is a little more than two years away and no one has officially announced his or her candidacy. That hasn't stopped the internet betting sites from putting odds on who they think can defeat Trump.
The current frontrunner among the challengers is Sen. Kamala Harris (D-Calif.). The outspoken former attorney general of California who won Barbara Boxer's senate seat in 2016 has been a vocal critic of the president and his cabinet. She is one of the senators presiding over a Senate Intelligence Committee hearing on "Policy Response to Russian Interference in the 2016 U.S. Elections."
Despite having only two years of experience as a federal lawmaker, sportsbooks have Harris as a total frontrunner, anywhere from a 9/1 to 12/1 pick.
Behind her is Vermont Sen. Bernie Sanders. The outspoken Democrat who lost to Hillary Clinton in the 2016 primary is tied with Harris at some sites at 9/1, but is mostly at 12/1 or 14/1.
Next in line with the bookmakers is Sen. Elizabeth Warren from Massachusetts, who is at either 14/1 or 16/1.
The analysis among these three:
"(Sanders) is by far the most credible candidate and the probable frontrunner, with a mile-long record of consistent principles," wrote political reporter Ryan Cooper in The Week. "Elizabeth Warren doesn't have quite as good a record, but she is better on details, a bit younger, and a woman."
President Oprah or "The Rock"?
Paddy Power likes the idea of television personality Oprah Winfrey as the next leader of the free world, and has a section on its website devoted to the possibility.
She is currently 20/1 to win on the site, and 12/1 to win the democratic nomination. The site is also speculating on who her running mate would be. Biden is the favorite at 16/1, with Hillary Clinton at 20/1.
There is also a section of prop bets relating to Winfrey should she win. One is that, "Oprah to make it mandatory that every US citizen is a member of a book club." The odds on that is 500/1.
Another television and big screen personality that is being touted as a possible contender is Dwayne "The Rock" Johnson. The former wrestler turned actor has seen his odds go from 100/1 to 50/1, to now 20/1.
A political commentator started an online campaign for Johnson, who has coyly not taken himself out of the running. He told GQ Magazine that there are certain qualities a president should have.
"Personally, I feel that if I were president, poise would be important," Johnson said. "Leadership would be important."