The National Lacrosse League's (NLL) San Diego Seals are hosting the Colorado Mammoth in Las Vegas on February 1, 2020. The indoor lacrosse teams' billionaire owners are pulling out all the stops, holding the event at the Orleans Arena during Super Bowl weekend.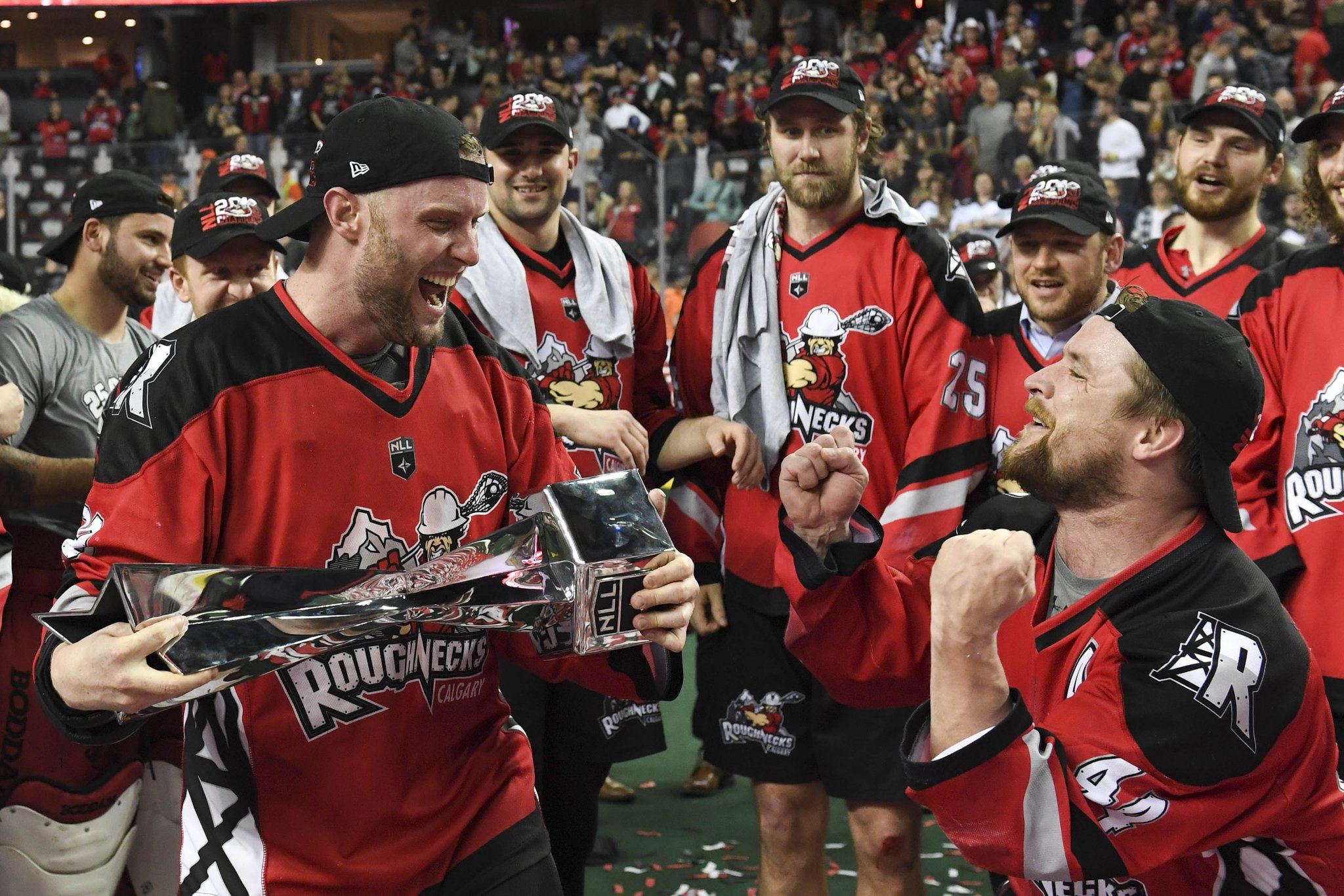 Until recently, indoor lacrosse (or box lacrosse) has struggled to gain popularity outside its traditional regional strongholds and, a handful of billionaire team owners. But, at the start of the NLL's 34th season, that has begun to change.
Although only available digitally through Bleacher Report Live, NLL unique viewership is up 27 percent from last year. Likewise, NLL sponsorship revenues are on pace to increase 29 percent from 2018 to 2019.
Meanwhile, the league's Las Vegas debut during one of the busiest sports weekends should only help spread the popularity of this action-packed sport.
"The additional benefit of showcasing professional box lacrosse to a new audience is exciting," said San Diego Seals President Steve Govett. "The atmosphere at the Orleans Arena is going to be electric, and we look forward to exposing the sport to a brand-new fan base in an iconic city."
Increased exposure is what the NLL and sports bettors, alike, are all banking on.
Billionaires Owners Flock to Indoor Lacrosse
To say most major league team owners are billionaires is redundant. After all, Forbes 50 most valuable sports teams are all valued over $2 billion. But NLL teams are still relatively cheap, with franchises going for millions rather than billions. Still, the league has attracted the usual billionaire suspects as team owners. The team owners behind the Vegas matchup are a prime example.
The San Diego Seals are owned by Joseph Tsia, co-founder of the Chinese e-commerce company Alibaba. Tsia is currently No. 147 of Forbes Billionaires list, with a net worth of roughly $10.3 billion. The billionaire credits his days playing lacrosse at Yale for his desire to own an NLL team, The Seals aren't the only sports team in Tsia's portfolio. He also owns the NBA's Brooklyn Nets, and the WNBA's New York Liberty.
Stanley Kroenke bought the Colorado Mammoth back in 2002. Kroenke is currently No. 167 on Forbes Billionaires list, with a net worth of roughly $9.8 billion. Kroenke also owns the NFL's LA Rams, and has a controlling stake in the Premier League's Arsenal Football Club.
Kroenke's NFL ownership forbids him from taking stakes in some major league sports teams. That's why Kroenke's wife, Ann Walton Kroenke, officially owns the NBA's Denver Nuggets and the NHL's Colorado Avalanche. A billionaire in her own right, Ann is one of the Walton Walmart heirs, and is currently No. 244 of the Forbes Billionaires list.
NLL Betting Expansion Likely
The NLL's Las Vegas debut is significant for a number of reasons, beyond enhancing the league's exposure. For one, it's a nod to the growing interest among major league sports to develop sports betting partnerships. The NLL already has a partnership with Sports Interaction, the Canadian online sportsbook. Five of the NLL's teams are based in Canada, but as legalized sports betting expands across the US, NLL betting opportunities could expand.
Lacrosse is culturally important to indigenous peoples, who invented the sport centuries ago. The NLL currently has 29 players with indigenous roots. That tie makes the matches especially popular in regions with large indigenous populations — and Indian casinos.
Connecticut is struggling to get sports betting off the ground, but when it does, bettors may be able to wager on The New England Black Wolves. The NLL team is owned by Mohegan Gaming and Entertainment, and play their home games at the Connecticut casino's Mohegan Sun Arena.
NLL wagering could become popular in the US. For one thing, sports bettors like under-covered, under-analyzed, sporting events. They tend to represent larger edges. Also, indoor lacrosse is a fast-paced and high scoring. The average number of goals scored in a game is 23. Overall, it seems well suited for prop bets and in-game wagering.
Is the NLL Targeting Vegas for an Expansion Team?
Another reason for hosting the Seals vs. Mammoth match in Las Vegas may have to do with the league's expansion plans. Las Vegas has become the go-to city for major league relocations and expansion teams ever since the success of the Vegas Golden Knights. The WNBA's Las Vegas Aces had a great Vegas debut year after moving from San Antonio in 2018.
An NFL team will play its first home game in Vegas (technically Paradise) when the Raiders take Allegiant field next year. There are also reasons to believe that MLB and MLS will both have Vegas expansion teams in the near future.
The NLL is open to growing its current 13-team roster. Since indoor lacrosse is generally played on covered ice hockey rinks, the T-Mobile arena is a ready-made venue. And surely, there must one more billionaire looking to add an indoor lacrosse team to their major league sports portfolio.
The NLL's regular season begins on Nov. 29.