The joke currently going around Washington DC is that everyone at the White House is being extra-polite because they are all saying, "pardon me."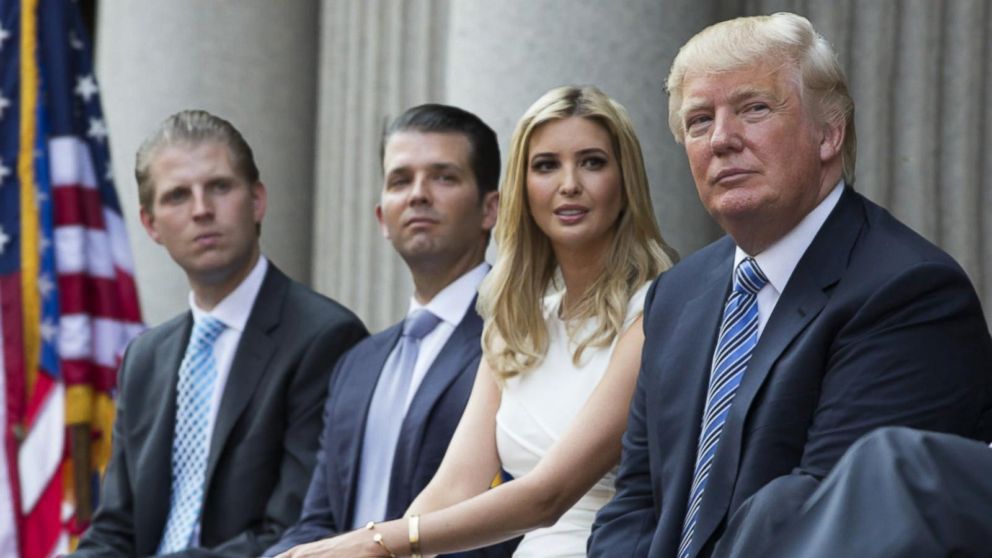 After President Donald Trump issued former national security advisor Michael Flynn his get-out-of-jail-free card last week, Bovada put out betting lines on whom else he might absolve. The list of possible presidential pardons includes everyone from former Trump campaign chairman Paul Manafort (-400) to the president's personal lawyer, Rudy Giuliani (+240).
The offshore sportsbook, however, left off several rumored pardon candidates, including the president's three grown children, Don Jr., Eric, and Ivanka, as well as her husband and presidential advisor, Jared Kushner.
The topic of pardons grabbed the spotlight after Flynn received one from Trump last week in connection to his ties with Russia, which were a central part of the Mueller investigation. Flynn twice pleaded guilty to lying to the FBI in 2017 about his Russian connections. He rescinded his guilty pleas in April, saying instead he was framed by prosecutors.
Preemptive Pardon Power
The language used in Trump's pardon of Flynn could be indicative of how Trump may move forward with potential future pardons. Flynn was given a preemptive pardon with very broad parameters that absolve Flynn of Mueller-related charges, as well as any potential crimes he may be charged with in the future.
The preemptive pardon, which is a pardon given before charges or legal proceedings against an individual occur, has been used rarely by presidents. The most famous one was issued by President Gerald Ford to his predecessor, Richard Nixon. Ford was Nixon's vice president before being elevated to the highest office in the land when Nixon resigned in the face of impeachment over the Watergate scandal. Ford granted Nixon absolution from any criminal offenses he may have committed, saying the pardon was in the "best interest of the country."
Other examples include President Jimmy Carter's pardon of Vietnam draft dodgers and President George H.W. Bush's pardon of former defense secretary Caspar Weinberger for his role in the Iran-Contra affair.
While preemptive pardons are rare, Trump might be preparing to liberally dole them out. Because Trump used the preemptive pardon with Flynn, the concern, according to legal scholars, is that he will be more than willing to use it on other people for charges not yet filed. Potential recipients of preemptive pardons include Trump's three children, Kushner, and Giuliani. ABC News reported the president has discussed preemptive pardons for all five of them to shield them from future prosecution.
Trump contends that a Biden Administration might seek revenge against him and, as a result, go after those people who are loyal to him. Biden says he will leave any potential investigation into the Trump administration to the discretion of the Justice Department.
---
Who Will Trump Pardon Before Jan. 21, 2021?
Here's a look at the odds on who might receive presidential pardons before Donald Trump leaves office in January.
| | |
| --- | --- |
| Paul Manafort | -400 |
| George Papadopoulos | -350 |
| Rick Gates | -350 |
| Steve Bannon | -250 |
| Donald Trump | +160 |
| Edward Snowden | +200 |
| Rudy Giuliani | +240 |
| Julian Assange | +250 |
| Ghislaine Maxwell | +300 |
| Joe Exotic | +300 |
Source: Bovada
---
News broke on Tuesday that the Department of Justice is investigating the Trump administration's involvement in an alleged scheme to score pardons in exchange for political donations. Trump dismissed the allegations on Twitter as "fake news."
A Self-Pardon Parting Gift
There have also been rumors about Trump giving himself a pardon. While many legal experts say he can't do that, plenty of others suggest there may be nothing stopping him.
One set of legal scholars opined in the Washington Post that such a self-pardon wouldn't pass legal muster.
"A presidential pardon is a kind of deed. Like the deed to a house, it must be given and received; delivered and accepted. The president can no more autoimmunize himself from future prosecution than he can sell himself Trump Tower or nominate himself for the Nobel Peace Prize," the trio of attorneys wrote. "As a 1974 Justice Department Office of Legal Counsel memo put it: 'Under the fundamental rule that no one may be a judge in his own case, the President cannot pardon himself.'"
Still, opinions from the DOJ's Office of Legal Counsel are not binding. Bovada has Trump's odds of issuing a pardon for himself at +160.
Tiger King to be Released from Cage?
Bovada believes there are two types of candidates likely to receive presidential pardon from Trump. One group consists of people loyal to Trump, such as Steve Bannon (-250), who was his chief strategist. Bannon was charged in August with mail fraud and money laundering in regard to his role with a charity ostensibly focused on helping build the border wall. Another Trump loyalist is George Papadopoulos (-350), who served 14 days in prison for lying to the FBI during the Robert Mueller probe.
The other group consists of high-profile people who don't have a connection to Trump, but who hope he is sympathetic to their plight.
One of those could be Joseph Maldano-Passage, aka Joe Exotic, star of the Netflix documentary "Tiger King." He received a 22-year sentence in prison for a murder-for-hire plot against another zookeeper, and is paying at +300 in the presidential pardons betting game.