The Beastie Boys, diehard New York Knicks fans, frequently sat courtside at Madison Square Garden and were never shy about giving their hometown basketball team shoutouts by name-dropping players in hip-hop songs and lyrics. Members of the Knicks – like John Starks, Anthony Mason, Patrick Ewing, Willis Reed, and Walt "Clyde" Frazier – were all referenced in song lyrics by the Beastie Boys.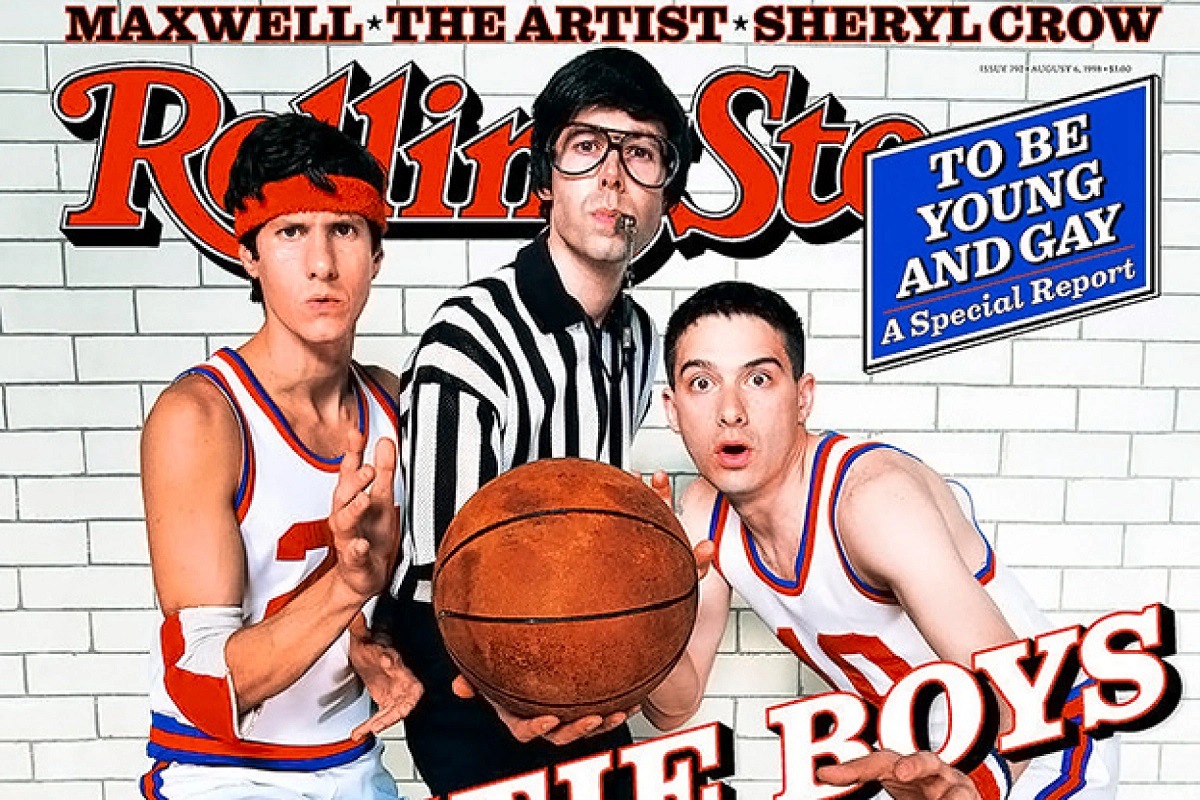 The Beastie Boys – Adam Yauch, Mike Diamond, and Adam Horovitz – grew up in New York City in Manhattan, where the three members shared a common love of both music and basketball.
When the Beastie Boys toured, they took a portable basketball hoop along with them. It was their sole workout, aside from running around on stage every night. Roadies would set up the hoop behind the crew buses so MCA, Mike D, and Ad Rock could hoop it up while waiting for soundcheck or the gig to start.
Yauch (aka MCA) also directed a documentary film about high school hoop players. "Gunnin' for That #1 Spot" that debuted in 2008 and shed a light on high school stars trying to win the first Elite 24 tournament at the renowned Rucker Park.
Beasties Boys Invade MSG
When the Beastie Boys weren't on tour, they could be randomly found playing basketball at one of the many New York City playgrounds. Of course, when they got super-rich and famous, they could afford the best seats in the house at Madison Square Garden.
The Beastie Boys, either solo or as a collective, sat courtside at MSG with other well-known superfans such as Spike Lee, Adam Sandler, and David Duchovny. As he got older, Horovitz (aka Ad Rock), was frequently confused with Duchovny, best known for his role on the "X-Files" as Agent Mulder.
"For all my life, fans always mistook my identity," joked Ad Rock. "They'd be following me down the street shouting, 'Yo yo, Mike D!' But now when I go to Knicks games, I got fans screaming, 'Yo yo, X-Files! The truth is out there!'"
The Beastie Boys are known for their funny, outlandish, and catchy lyrics. Sometimes, they liked to go deep, and the more obscure references they dropped, the better. The Beasties loved to give shoutouts when appropriate. They saw no better way to pay homage to their basketball heroes than by name-checking their hometown Knicks in rap lyrics. Members of the Knicks during the 1990s, especially John Starks, were given some extra love from the Beastie Boys in their fourth album, "Ill Communication" (1994).
John Starks: Get It Together
See I've got heart like John Starks
Hitting mad sparks
Pass me the mic
And I'll be rocking the whole park
The Beastie Boys released "Ill Communication" in May 1994. The Knicks were on the path to the NBA Finals when the album dropped and the Beastie Boys hoped they could lend some inspiration name-checking Starks and other Knicks in their songs.
On "Get It Together," the Beastie Boys (with special guest Q-Tip from A Tribe Called Quest), paid homage to Starks.
Starks, a scrappy shooting guard for the Knicks, made a huge impression on the Beastie Boys and basketball fans during his time in NYC. Starks went from bagging groceries to paying his dues in the CBA, before finally making it onto an NBA roster. Knicks fans loved Starks' energy and intensity. He never backed down from a defensive assignment, even when he had to guard Michael Jordan. The Knicks lived and died by a streaky Starks, but when he caught fire, the Garden would get rocking.
Anthony Mason: B-Boys Makin' with the Freak Freak
I got my hair cut correct
Like Anthony Mason
Then I ride the IRT
Right up to Penn Station
"B-Boys Makin' with the Freak Freak" also appears on "Ill Communication" (1994). MCA gave Anthony Mason the Beastie Boys treatment and the lyrics even mention Mason's haircuts.
Mason played the role of the Knicks' enforcer, which is saying a lot considering they also had Charles Oakley. In the early 1990s, the Knicks demonstrated their own version of the Bad Boy Detroit Pistons with a menacing frontline consisting of Mason, Oakley, and All-Star Patrick Ewing.
Mason had become known for his different hairstyles. He had a personal stylist carve words, phrases, and symbols into the side of his head.
Patrick Ewing: Flute Loop
I'm like Al Goldstein
Yeah I'm all about screwing
Lead my team to 60 wins
Like my man Pat Ewing
Patrick Ewing, the heart and soul of the Knicks, captained the team during their heyday in the 1990s.
The Knicks won 60 games only twice in franchise history. Clyde Frazier and Willis Reed led the Knicks to 60 wins during their first title run the 1969-70 season. Ewing led the Knicks to 60 wins in the 1992-93 season. The Beastie Boys name-dropped Ewing in "Flute Loop," which also appeared on their fourth album.
Clyde Frazier: Pass the Mic
So what you gonna say
That I don't know already
I'm like Clyde
And I'm rockin' steady
Clyde Frazier, who reps the Knicks as a former player and current announcer for the MSG Network, earned mad props from the Beastie Boys. Clyde pops up as a lyrical reference in "Pass the Mic," off "Check Your Head," the Beasties' third album.
Walt "Clyde" Frazier won two titles with the New York Knicks in the 1970s when the Beastie Boys were still babies. However, he made a lasting impact as a fashion icon in the early 1970s with his choice of suits and hats. Even 50 years later as the TV announcer for the Knicks, Frazier inspired an Instagram feed (@ClydeSoFly) that chronicles his suits.
Willis Reed: Long Burn the Fire
Like Willis Reed or Elton John
We done been in the game and our game's still on
Willis Reed, the superstar center for the Knicks, finally got some love with lyrics on the Beastie Boys' final album. "Long Burn the Fire" from "Hot Sauce Committee Part Two" referenced the Knicks' legendary big man from their 1970s championship teams. That song had a multitude of random references from Kenny Rogers Roasters to Disco Donut to Brad Pitt.
Harthorne Wingo: Lay It On Me
More updated on the hip-hop lingo
My favorite New York Knick was Harthorne Wingo
What's a Beastie Boys song without truly obscure lyrics about a Knicks bench player from the 1970s? Want to talk about a deep cut? Enter, Harthorne Wingo. During "Lay It On Me," from the "B-Boy Bouillabaisse" suite on "Paul's Boutique," the trio references Wingo.
Wingo played a reserve role with the Knicks after joining the team in the 1972-73 season during their second championship run. Wingo and Phil Jackson both came off the bench as backup forwards for the Knicks in the mid-1970s.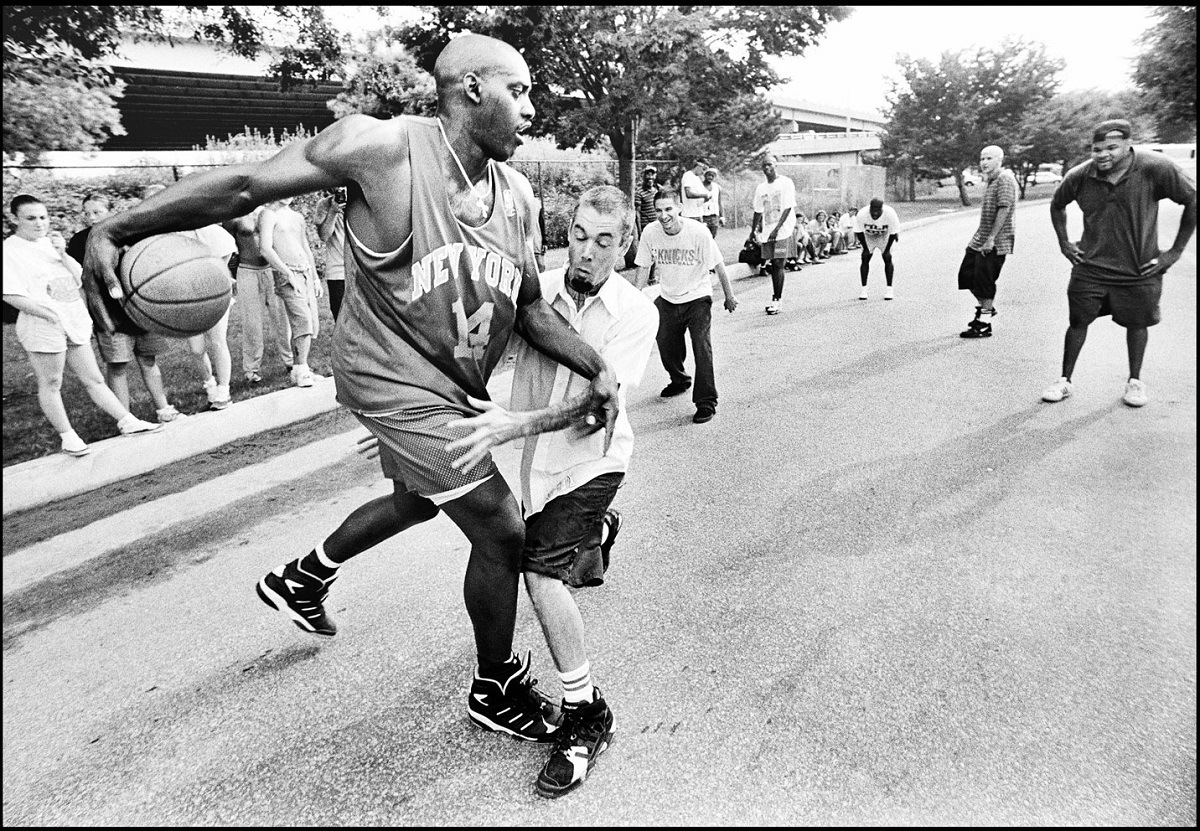 More Name-Checks: Laimbeer, Butkus, Oh, Carew, Rizzuto
The Beastie Boys weren't just basketball fans. The trio name-dropped numerous other athletes in their lyrics, including an obscure reference to a Japanese baseball player from the 1960s/1970s.
Sadaharu Oh, Japan's version of Babe Ruth, smacked 868 home runs in his career. In "Hey Ladies," the Beasties referenced Oh's sensational hitting ability.
In "Sure Shot," Rod Carew got special treatment for his "mad" hitting abilities.
New York Yankees Hall of Fame shortstop and TV commentator, Phil "Scooter" Rizzuto, gets a shout out in "What Comes Around" from "Paul's Boutique" (1989).
Dick Butkus, former linebacker from the Chicago Bears turned Hollywood actor, also got some love from the Beasties. "Get On the Mic" from the "B-Boy Bouillabaisse" suite (on "Paul's Boutique") has Butkus name-drops.
In "Make Some Noise," off of their final album, "Hot Sauce Committee Part Two," there's a mention of Ted Danson and a bar. They indirectly referenced "Cheers," in which Danson played Sam "Mayday" Malone, a former relief pitcher for the Red Sox.
Golfer Arnold Palmer ended up in a lyric with Dolly Parton. "In Funky Donkey" off their final album, the Beasties gave Palmer a shoutout for his refreshing summer beverage.
Two members of the Bad Boy-era Detroit Pistons were also name-checked. "Tough Guy," off of "Ill Communication," features a special reference to the ultimate Bad Boy, Bill Laimbeer. "Here's A Little Something For Ya," from their final album, name-drops John Salley.