The top four picks from the 2021 NBA Draft were named to the All-Rookie Team, including Cade Cunningham (Detroit Pistons), Jalen Green (Houston Rockets), Evan Mobley (Cleveland Cavaliers), and 2022 Rookie of the Year Scottie Barnes (Toronto Raptors). Franz Wagner, the #8 pick in the 2021 NBA Draft, also earned a spot on the 2022 All-Rookie Team.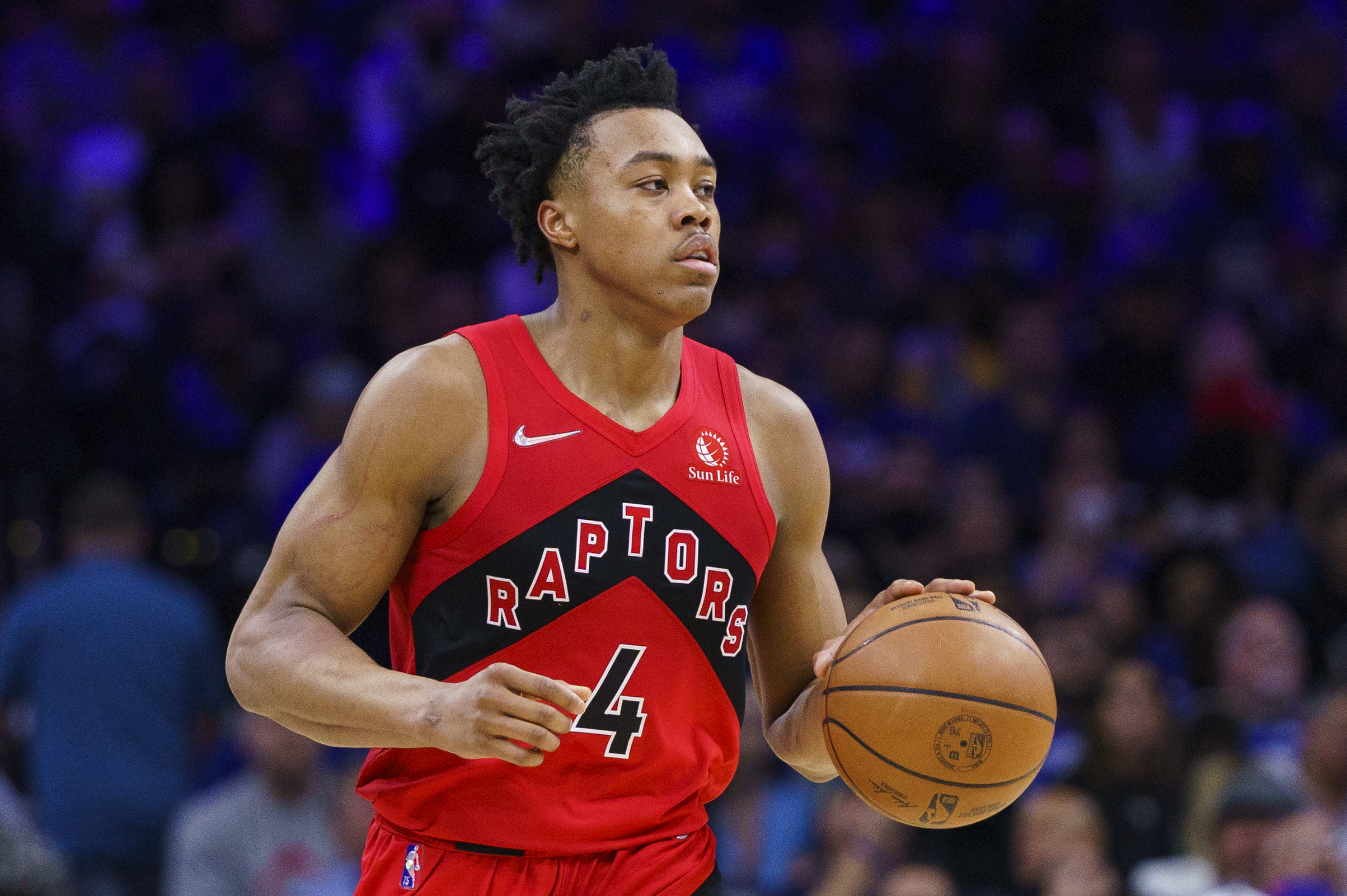 Three players received the maximum 100 first-place votes this year, including Barnes, Mobley, and Cunningham. Wagner missed a perfect score with 99 points in the voting process with 84 first-place votes and 15 second-place votes.
2022 NBA All-Rookie First Team
| | | |
| --- | --- | --- |
| Rookie | Team | Draft # |
| Cade Cunningham | Detroit Pistons | #1 |
| Jalen Green | Houston Rockets | #2 |
| Evan Mobley | Cleveland Cavaliers | #3 |
| Scottie Barnes | Toronto Raptors | #4 |
| Franz Wagner | Orlando Magic | #8 |
---
The NBA also announced the All-Rookie Second Team, which includes Herb Jones (New Orleans Pelicans), Josh Giddey (Oklahoma City Thunder), Bones Hyland (Denver Nuggets), Ayo Dosunmu (Chicago Bulls), and Chris Duarte (Indiana Pacers).
Good kids, bad teams: Cunningham, Green, Wagner
Cunningham, the #1 pick in the 2021 NBA Draft, led all rookies in scoring this season with 17.4 points, 5.6 assists, and 5.5 rebounds per game. He had a slow start and missed most of the preseason with a sprained ankle, but finally found his groove midway through the season. Despite a strong rookie year from Cunningham, the Pistons won just 23 games and were the second-worst team in the Eastern Conference.
Green, the second pick in last year's draft, averaged 17.3 points with the Houston Rockets. Green lost the rookie scoring title by 0.1 ppg to Cunningham. The Rockets were the worst team in the NBA with just 20 victories, which is why a lot of voters didn't have Green higher on their lists. Green had a slight beef with Bill Simmons, who claimed he voted for Herb Jones from the New Orleans Pelicans. Simmons indicated that it was a coin flip between Green and Jones, but Jones and the Pelicans were fighting for a playoff spot, so he got the edge over Green, who scored a ton of points for a crappy team.
The German-born Wagner started 79 games as a rookie with the Orlando Magic this season. He averaged 15.2 points, 4.5 rebounds, and 2.9 assists per game. He also knocked down 35.9% of his 3-point shots. Wagner's older brother, Mo Wagner, joined the Magic this season as a bench player. The Magic thought having an older sibling and another German-speaking teammate — who also happens to be an NBA veteran — would help smooth over a rough transition for Wagner during his rookie season. The roster move paid off.
Barnes beats out Mobley for ROY
Mobley was the betting favorite to win the 2022 NBA Rookie of the Year for most of the season, but Barnes impressed more voters and won the close race. Barnes started 74 games for the Toronto Raptors this season at small forward. He averaged 15.3 points, 7.5 rebounds, and 3.5 assists, and finished third overall in rookie scoring.
Mobley missed a couple of weeks with an elbow injury, but he was one of the reasons why the Cavs climbed out of the gutter and had a shot at the playoffs via the Play-In Tournament. Mobley averaged 15.0 points, 8.3 rebounds, 2.5 assists, and 1.7 blocks during his rookie season. Mobley was fifth in rookie scoring, but led all frosh in rebounding and blocked shots.