While the team of Tiger Woods and Peyton Manning are big favorites to defeat Phil Mickelson and Tom Brady, there are some enticing prop bets for The Match II. Oddsmakers have posted several propositions for the exhibition contest, which will take place on Sunday at Medalist Golf Club in Hobe Sound, Florida.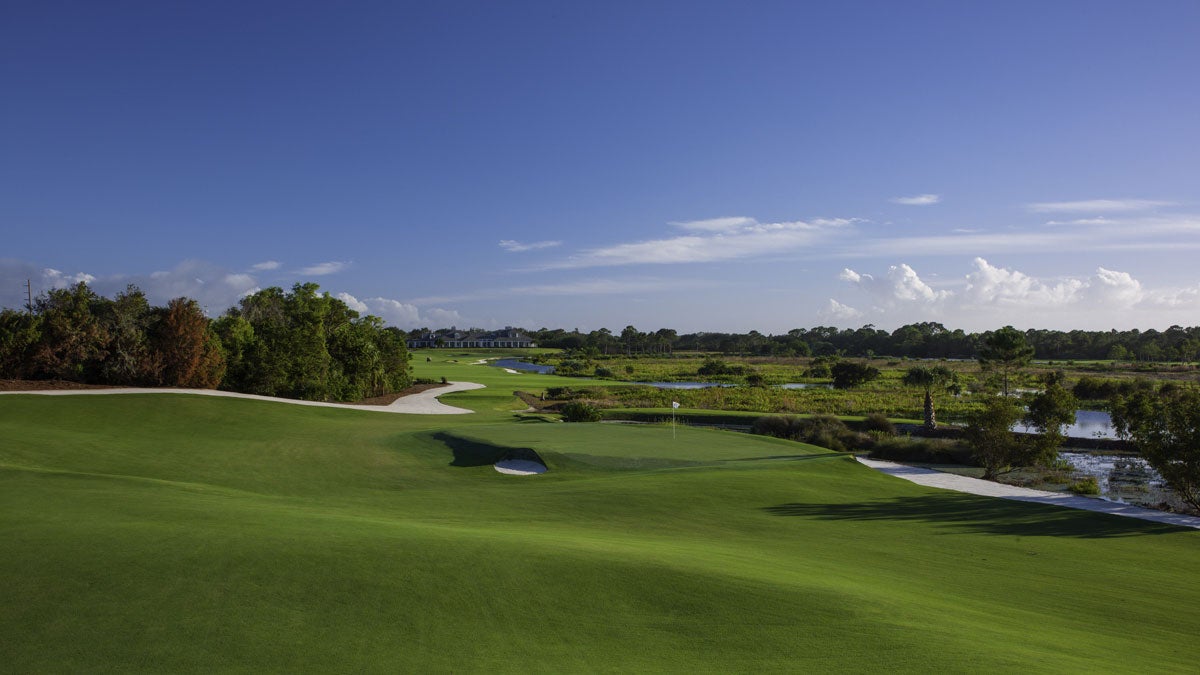 The prop bets for The Match II might be more financially prudent for gamblers. The odds on who will win opened with Woods/Manning at -150 at the Westgate SuperBook USA, and have gone up from there. Woods/Manning are now -200 to win, with Mickelson/Brady at +175.
Woods, who calls The Medalist his home course, has a decided advantage, having played the layout often. Mike Adams, a teacher at the private course, told Golf.com that this should be a cakewalk for Woods.
"Tiger plays that golf course as well as anybody plays any course," Adams said. "He'll carry the day."
If you believe Adams, Mickelson and Brady don't stand much of a chance of winning. They do, however, have a chance to pay off some prop bets. Here are some the tandem might be able to steal.
The Match II Prop Bets To Back
Closest to the Hole No. 4
| | | | |
| --- | --- | --- | --- |
| Sportsbook | SuperBook USA | Bovada | BetMGM |
| Woods | +150 | +125 | +130 |
| Mickelson | +175 | +160 | +150 |
| Manning | +550 | +500 | +600 |
| Brady | +600 | +600 | +800 |
This is a prop bet that Mickelson could easily take. The hole is 190 yards away, and this hole has a small green that Mickelson should be able to take advantage of with a fade off the tee.
Don't expect Brady or Manning to get the ball close to the hole, however. This is a tough par 3, and with the cameras rolling, the pressure on the first par 3 of the day might be a little too much for either of them.
One Club Challenge No. 5
| | | |
| --- | --- | --- |
| Sportsbook | Circa | SuperBook USA |
| Woods/Manning win | +225 | +215 |
| Mickelson/Brady win | +255 | +245 |
| Teams tie | +110 | +120 |
This hole is just 408 yards, and the fifth hole is where the golfers will be choosing one club to play to the green. I could see Woods and Mickelson taking a short iron, such as a seven iron for their one club.
Brady and Manning might go a little lower with a five or a six iron. Whatever the club, the teams should be able to keep up with each other, thus creating a tie. At +120 odds, it's a good value bet.
Long Shot Props To Consider
Will Phil Mickelson Wear a Black Shirt?
Source: Bovada
There are two reasons for taking the "no" on this bet. The first is the weather. It's supposed to be 81 degrees with 77 percent humidity. If Mickelson is smart, he won't want to wear something that soaks up the heat.
Secondly, does Mickelson want to come off as the villain wearing black? I'm guessing someone, either his agent or his wife, is telling him to wear a cheerier color.
Woods to Make an Eagle?
Source: Bovada
No one knows this course better than Woods. Why wouldn't you want to take a flyer with 6/1 odds in the hope that Woods drains an eagle on one of the four par 5s.
The best chance for that to happen is No. 7. It is just 521 yards off the tee, and getting there in two shouldn't be a problem. The green is a bit tricky, but not if you play it as often as Woods does.