The Colorado Avalanche rolled over the Nashville Predators in the first round of the Stanley Cup Playoffs, sweeping their overmatched opponents in four games. They expect to face more resistance in the second round, as they'll battle the St. Louis Blues starting on Tuesday night.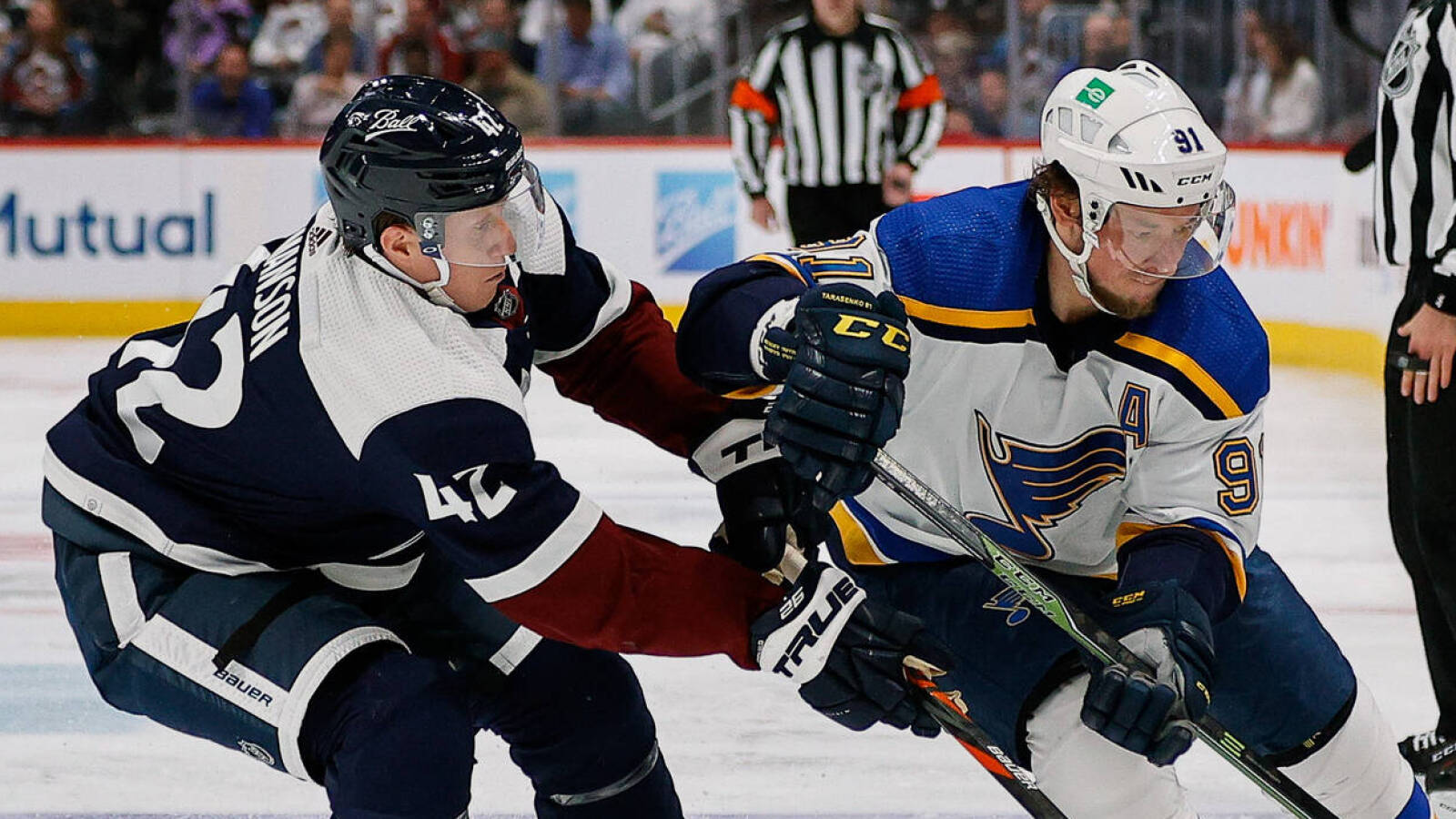 The Avalanche open as a -400 favorite over the Blues (+300) to win the series at DraftKings Sportsbook.
Blues finish regular season on a high
That makes Colorado by far the biggest favorite in the second round of the playoffs. The Avalanche also stand as the top choice to win the Stanley Cup this year at a very tight +190.
Colorado has earned that level of respect. The Avalanche topped the Western Conference with 119 points before blasting the Predators in their first-round series. Still, the Blues represent a much more dangerous opponent than Nashville did.
For one, the Blues finished just 10 points behind Colorado in the Central Division. St. Louis went 14-4-2 over its final 20 regular-season games, showing the team might be hitting its stride at just the right time. The Blues advanced by beating the Minnesota Wild in six games in their first-round series.
Both sides remember that the Avalanche swept the Blues in the first round of the playoffs last year, though neither team expects the same result in 2022.
"I think we're a better team than last year for sure," Blues captain Ryan O'Reilly told reporters. "It's going to be a very tough challenge for us. They are one of, if not, the best teams in the league this year."
Kuemper back in net for Colorado
The Avalanche have big expectations this season, but they're not about to overlook the Blues.
"They are a different team this year and we are a different team this year," Colorado defenseman Devon Toews told reporters. "So, you can't look into last year too much because that is in the past. We are focused on the present and playing the St. Louis team this year and they are a potent, highly potent offensive team that we have to be ready for."
Colorado will get a boost in net, as starting goaltender Darcy Kuemper will be ready to play in Game 1 against the Blues. Kuemper suffered an eye injury in Game 3 of the series against Nashville after Predators forward Ryan Johansen accidentally stuck his stick inside Kuemper's mask.
"It happened so quickly," Kuemper said of the incident. "Obviously, pretty scary when your eyes are involved but, you know, I got pretty lucky that it wasn't worse. I think just bad luck."
No matter who's in goal, the Blues will face a difficult challenge every night against the Avalanche. Colorado comes into Game 1 as a -235 pick to win, and will likely be the favorite in every game in the series.
"They're a great team, Colorado, we all know that," Blues coach Craig Berube told reporters. "You're going to have to do a lot of things right and you're going to have to be real disciplined and stay out of the penalty box against them."