The Colorado Avalanche followed up their sweep of the Nashville Predators by beating the St. Louis Blues in Game 1 of their second-round series. They'll look to move to 6-0 in the playoffs when they host the Blues in Game 2 of their series on Thursday night.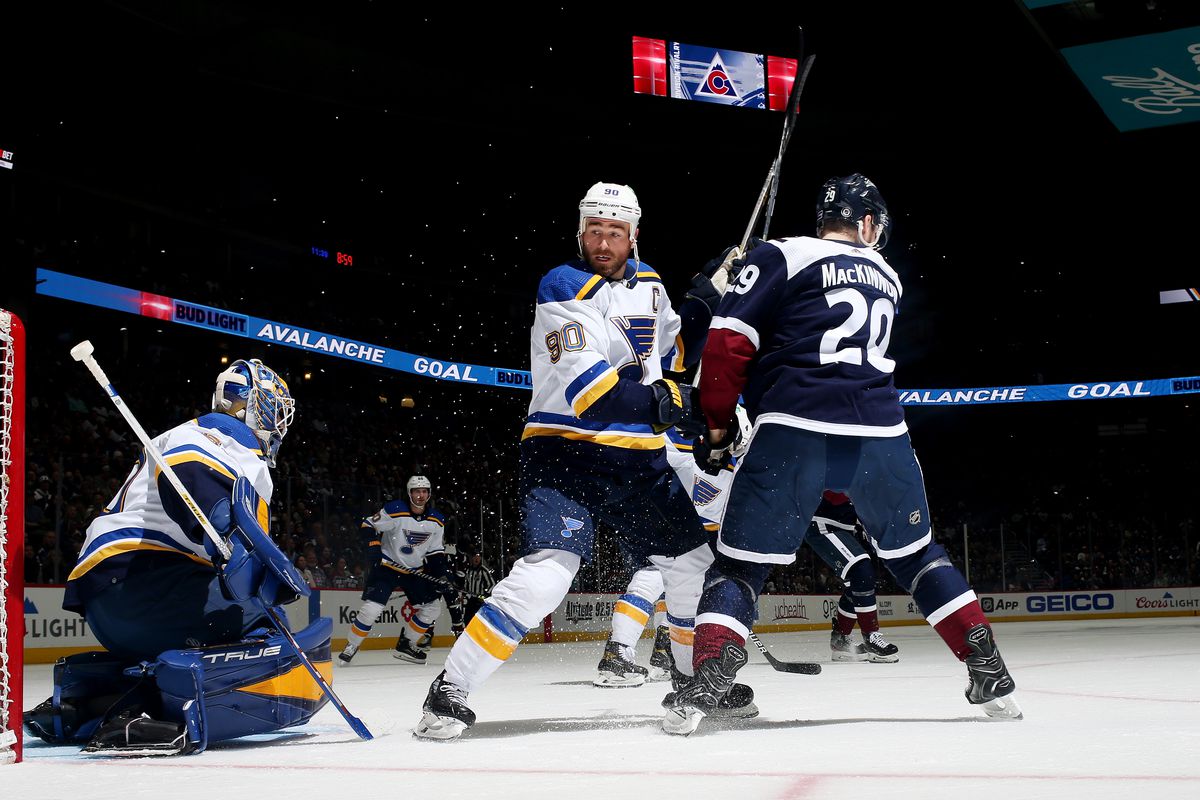 The Avalanche enter Game 2 as a -240 favorite against the Blues (+195), according to FanDuel Sportsbook.
Berube makes moves to promote balance
Nobody has been able to stop Colorado from rolling towards a Stanley Cup so far this postseason. While Tuesday's Game 1 was close, the Avalanche controlled the action. They outshot the Blues 54-25, and had 106 attempts on goal compared to just 45 for St. Louis. They also won 64 percent of the faceoffs.
Those numbers have Blues head coach Craig Berube ready to make some immediate changes. Pavel Buchnevich will head to the first line alongside David Perron and Ryan O'Reilly, among other moves.
"We need more balance," Berube told reporters. "I'm going to move some guys around and see if I can create some balance among our lines to score, get some opportunities to score, more attempts and things like that."
The Avalanche started the 2021 Stanley Cup Playoffs with six straight wins, and can repeat that feat with a win on Thursday. According to head coach Jared Bednar, Colorado dominated Game 1 in every facet of the game, and will look to keep pushing that advantage as the series goes on.
"You can't just be good at one area of it and be a huge difference-maker," Bednar told reporters. "You gotta be good in all areas and I thought we were in Game 1."
Blues must get control of puck to succeed
While Colorado can keep playing at their current level, Berube says that his team must step up its level if it has any chance of getting back into this series.
"We were probably a little bit on our heels at times," Berube said before Game 2. "Too cautious. You've got to be aggressive still. You've got to be smart, but you've got to be aggressive. You can't sit back [or] they're going to go right through you."
The Blues will also need continued brilliance out of goaltender Jordan Binnington. The 28-year-old tried to keep St. Louis in the game on Tuesday, making 51 saves in a spectacular performance that wasn't quite good enough. No matter how good Binnington can be this postseason, the Blues defense will need to slow down the Colorado attack to find success.
"We just let them have the puck all night," Blues winger Brayden Schenn told reporters. I think just us being more prepared with wanting the puck, having the puck and moving our feet – stop watching them – is going to enable us to create more zone time and have the puck more. And if we do that, I think the 106 shot attempts will go down."