The Australian Open included world No. 1 Novak Djokovic in its draw on Thursday, naming him as the top seed in the tournament despite the fact that his participation is still in jeopardy.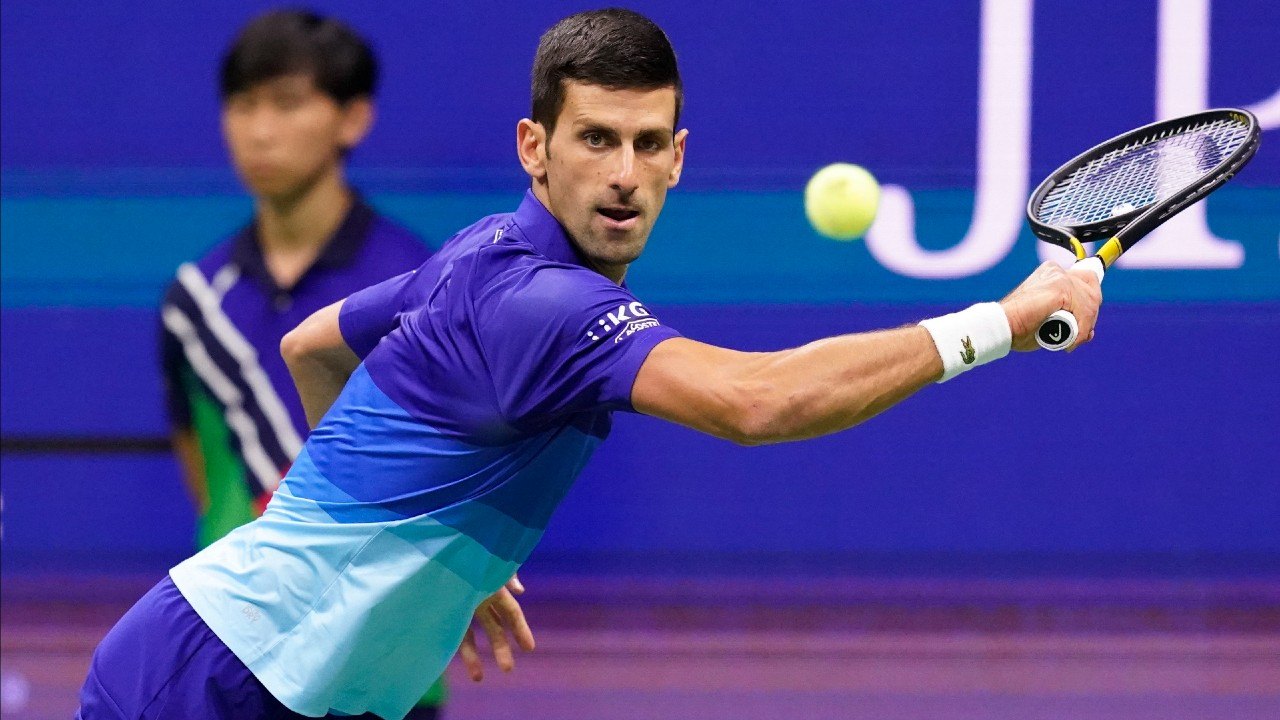 While Djokovic won the reinstatement of his visa in court, which allowed him to stay in Australia, Immigration Minister Alex Hawke can still personally deport the Serbian if he chooses to do so.
Djokovic, Medvedev lead men's draw
For the moment, however, Djokovic rates as the man to beat on the men's side of the Australian Open draw. Assuming he can play, Djokovic will face fellow Serbian Miomir Kecmanovic in his opening match on Monday.
Despite the uncertainty, FanDuel Sportsbook rates Djokovic as the +155 favorite to win the Australian Open. If he does, Djokovic would take his 10th title in Melbourne and a record 21st career Grand Slam title.
---
2022 Australian Open Odds (via FanDuel Sportsbook)
Men's Draw
Women's Draw
Novak Djokovic: +155
Ashleigh Barty: +280
Daniil Medvedev: +165
Naomi Osaka: +600
Alexander Zverev: +440
Iga Swiatek: +1100
Rafael Nadal: +1000
Garbine Muguruza: +1100
Stefanos Tsitsipas: +2000
Simona Halep: +1400
Jannik Sinner: +3000
Anett Kontaveit: +1500
Andrey Rublev: +3600
Barbora Krejcikova: +2000
Matteo Berrettini: +4800
Paula Badosa: +2100
---
Australian Open organizers waited to announce the draw until after an afternoon news conference by Prime Minister Scott Morrison. During that press conference, Morrison told reporters that he's leaving the decision on Djokovic's status to his immigration minister.
"These are personal ministerial powers able to be exercised by Minster Hawke, and I don't propose to make any further comment at this time," Morrison said.
Djokovic is closely followed in the odds by No. 2 seed Daniil Medvedev (+165). The Russian won his first Grand Slam title last year by beating Djokovic in straight sets in the US Open final, spoiling Djokovic's attempt to finish off a calendar-year Grand Slam.
No. 3 seed Alexander Zverev comes in as the third choice at +440, with Rafael Nadal (+1000) and Stefanos Tsitsipas (+2000) also among the favorites to take the men's Australian Open title.
Barty looks for first Australian Open title
On the women's side, Ashleigh Barty enters as both the No. 1 seed and the +280 favorite to win the Australian Open title. Barty has already won two Grand Slam titles in her career. However, the Australian has never progressed past the semifinals of her home country's major.
Naomi Osaka comes in as the +600 second choice, despite falling to the No. 13 seed due to her relative inactivity last year. While Barty and Osaka are the clear favorites to win the Australian Open, both of their odds have lengthened somewhat due to the announced draw. That's because the two women will meet in the fourth round — if they both advance that far – setting up a relatively early clash that could feel more like a final than a round-of-16 battle.
Horror draw for Ash Barty, who could face Naomi Osaka in the fourth round.

Ouch.#AusOpen

— Laurence Rosen (@LaurenceRosen) January 13, 2022
Poland's Iga Swiatek (+1100) rates as the joint third-choice in the women's Australian Open draw alongside Garbine Muguruza. Swiatek is a young 20-year-old rising star who already has a Grand Slam title, having won the 2020 French Open. Meanwhile, Muguruza – the No. 3 seed – has won two majors in her career, and reached the finals of the Australian Open in 2020.
The main draw of the Australian Open begins on Monday, Jan. 17, and will wrap up with the men's final on Jan. 30.