Ashleigh Barty can add to her growing legacy by capturing her home Grand Slam, if she beats Danielle Collins in the final of the Australian Open on Saturday.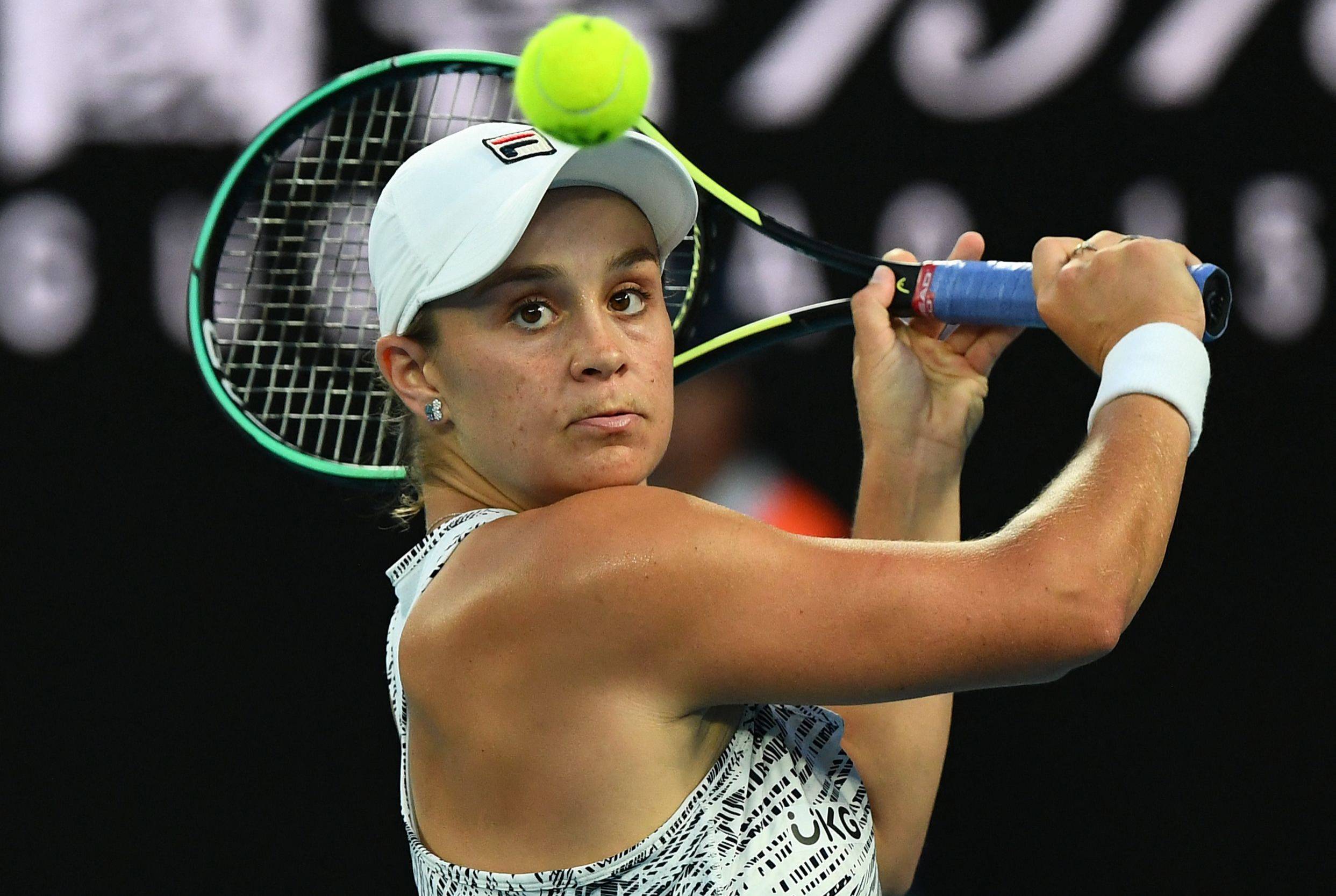 Barty once again put on a clinical performance in her semifinal matchup against Madison Keys.
Barty: 'Spoiled' to have Australian Open opportunity
The Australian won in just 62 minutes, dispatching Keys 6-1, 6-3 in another dominant display.
"As an Aussie, we're exceptionally spoiled that we're a Grand Slam nation and we get to play at home and in our backyard," Barty said after her win. "I'm just happy that I get to play my best tennis here. I enjoy it. I've done well before and now we have a chance to play for a title."
FanDuel Sportsbook now lists Barty as an overwhelming -460 pick to beat Collins (+350) in the Australian Open final.
Barty has accomplished a number of goals already in her tennis career. She has won both the French Open and Wimbledon. But winning her home country's Grand Slam would hold special meaning for the 25-year-old.
"It's fun. It's brilliant to be playing in the business end of your home Slam," Barty said. "I'm not gonna lie about that – it's amazing."
Collins has beaten Barty before
Collins, meanwhile, will be making her first appearance in a Grand Slam final. In 2019, she reached the Australian Open semifinals. That remained her deepest run in any major until the past two weeks.
On Thursday, Collins upset No. 7 seed Iga Swiatek, quickly beating the 2020 French Open winner 6-4, 6-1 to set up a battle with Barty.
While Collins is a clear underdog, she knows she can beat Barty. The Australian has won three of their four career matchups, but Collins won the last time they played – a 2021 matchup in Adelaide. Even in two of her losses, Collins pushed Barty to three sets.
"We've had some incredible battles over the years," Collins said. To play against the No. 1 player in the world in her home country, I think it's going to be really spectacular."
It also means that Barty will enjoy a sizable home-court advantage. Some Australian Open fans were already booing Collins after she gave her on-court interview following her semifinal win. The crowd could be loud and raucous when it comes time for the final.
Collins says the passion is welcome, even if the fans are behind her opponent.
"I'm just really grateful to be able to see faces in the crowd again and to see people getting fired up, seeing positive energy, hearing people's voices," Collins said "That's something that I really thrive in, whether I have a full crowd going for me or whether I have the opposite or somewhere in the middle. I really just love the energy."