Penn State will host Auburn for the first ever regular season matchup between the two schools on Saturday in a battle between two teams that have taken different routes to early season success.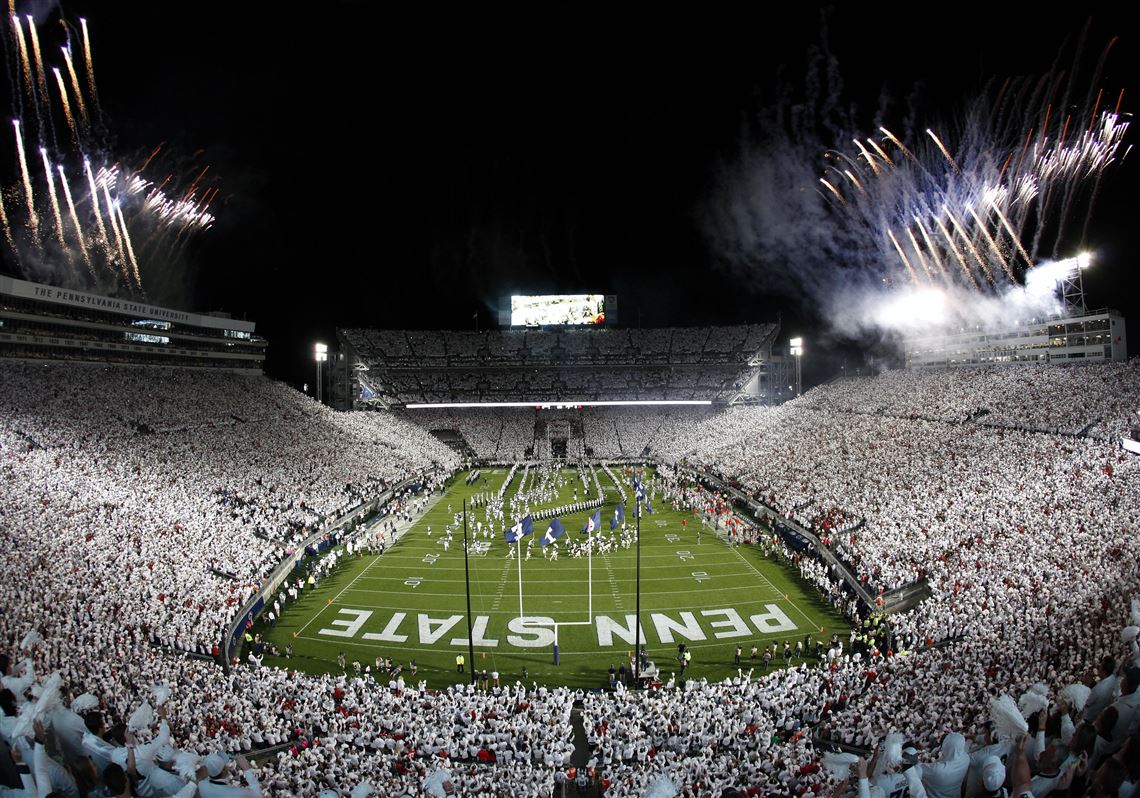 No. 10 Penn State (2-0) opened its season with a tightly fought 16-10 victory over Wisconsin in a game that saw no points scored in the first half.
Harsin praises Penn State as 'very good team'
The Nittany Lions had an easier time last weekend against Ball State, winning 44-13. Both games show that Penn State will be tough to score on this year.
No. 22 Auburn (2-0) could challenge that theory, however. The Tigers have put up a total of 122 points in their first two games, albeit against lightweights Akron and Alabama State.
While Penn State already faced a stiff challenge against Wisconsin, this matchup represents the first real test for Auburn. Tigers head coach Bryan Harsin says that the Nittany Lions play well in all three phases of the game, and that his squad will need to be prepared for the white-out environment at Beaver Stadium.
"You can see they're a very good team and they have a chance to be at home and we know we have to handle our business this week as far as just getting ourselves prepared," Harsin told reporters. "If there's a little adversity, we handle that and then have ourselves ready to play on Saturday and go out there and hopefully play our best football of the season."
Penn State head coach James Franklin would love to talk about his upcoming matchup with the Tigers. But all anyone wants to ask him about are the rumors that he's in the running for the head coaching job at USC.
Franklin continues to deny USC rumors
Franklin has denied the rumors time and again, yet he says it's never enough to satisfy reporters and fans.
"I have," Franklin said when asked why he doesn't just say he's not interested in the USC job. "But I've also found and tracked this over time that, really no matter what you say, people aren't happy with. So I decided I'm going to handle this internally. I talked to our team. It happens every single year. I'm not worried about distractions in the media and with the fans, I'm worried about my team."
Penn State opened as a touchdown favorite at most sportsbooks, and while the line has moved towards Auburn, the Nittany Lions remain a five-point pick at DraftKings Sportsbook. Auburn is +170 on the moneyline against Penn State (-200), with a total of 52.5 points.
The winner on Saturday will earn a statement win, particularly if the Tigers can pick up a win on the road against Penn State team that has already beaten one of its main Big Ten rivals. Harsin says that his squad is working on being the kind of team that earns those sorts of wins.
"Just being resilient and being able to respond, I think, are big keys," Harsin said of what it takes to win games like these. "Those are things, to me, that I think good teams have. That's something, I think we're building that right now. Those are things that we have to continue to work on."