The Boston Red Sox hit three grand slams over their last two games, resulting in back-to-back victories over the Houston Astros who need to find a way to stop that onslaught if they want to win Game 4 and get back into contention in the ALCS.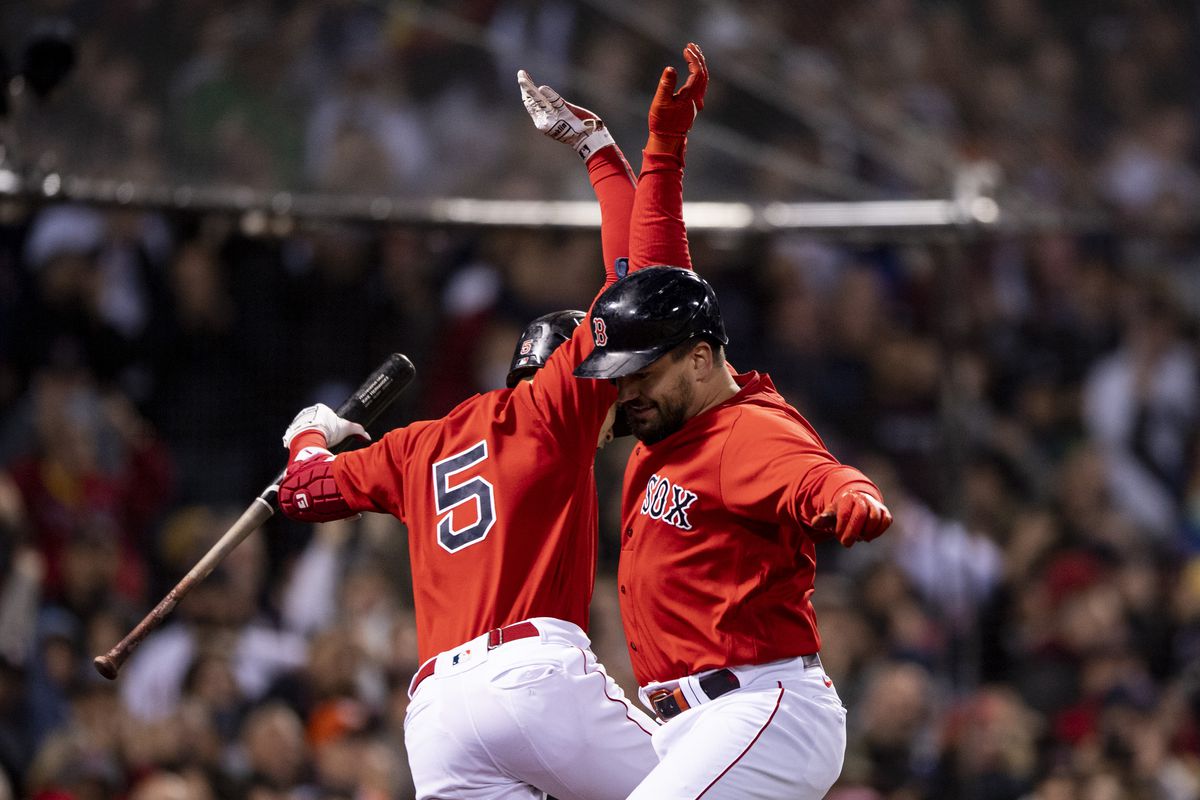 The Red Sox won Game 3 on Monday 12-3, blowing out the Astros with another explosive offensive display.
Red Sox setting postseason offensive records
Boston is putting together one of the best offensive performances in MLB history. The Red Sox have hit to a .941 OPS so far in the playoffs, the highest number ever for a team that played at least five games. Boston is slugging like no playoff team in history. That combined that with strong pitching is making the Red Sox hard to beat.
"Today was as close as we've been to a perfect game, to be honest with you," Boston manager Alex Cora said after Game 3. "We played well, played great defense, we ran the bases. We were very aggressive in a lot of aspects, so tonight is one of those that you feel good about."
Astros manager Dusty Baker downplayed the one-sided contest, preferring to look forward to Game 4 instead.
"They count as one," Baker told reporters. "We come back and win [on Tuesday], the series is even. I mean, you don't like it. I'm not very happy about it, but you got to flush this one because you can't bring this one or the last one back until tomorrow."
Baker turns to Greinke to stop the bleeding
The Astros starting pitchers have combined to throw just 5.1 innings over the first three games, compiling a disastrous 20.25 ERA. Houston doesn't expect a long outing from Game 4 starter Zack Greinke (11-6, 4.16 ERA), either. Greinke hasn't started a game since Sept. 19, which doesn't bode well for him going deep.
"You're asking everybody to do probably a lot more than you would ever ask them to do, multiple innings, back-to-back days," Baker told reporters. "We need some zeroes out there for an extended period of time, and hopefully we'll get that tomorrow."
Nick Pivetta (9-8, 4.53 ERA) will get the ball for the Red Sox. While Boston used Pivetta out of the bullpen in the ALDS, he gave up just two runs in six innings against the Astros the only time he faced them this year, likely prompting Cora to start him in Game 4.
FanDuel Sportsbook lists the Red Sox as the -130 pick over the Astros (+110) in the critical Game 4 matchup. Boston also stands as the -210 favorite to win the ALCS. Oddsmakers are also expecting plenty of runs on Tuesday, with the total set at 10 runs for a game featuring two potent offenses and potentially vulnerable pitchers at Fenway Park.