While New Jersey, Pennsylvania, Illinois, and Indiana all enjoyed record-breaking months in sports betting handle this fall, Oregon has quietly had its own promising, yet very low-key, spree.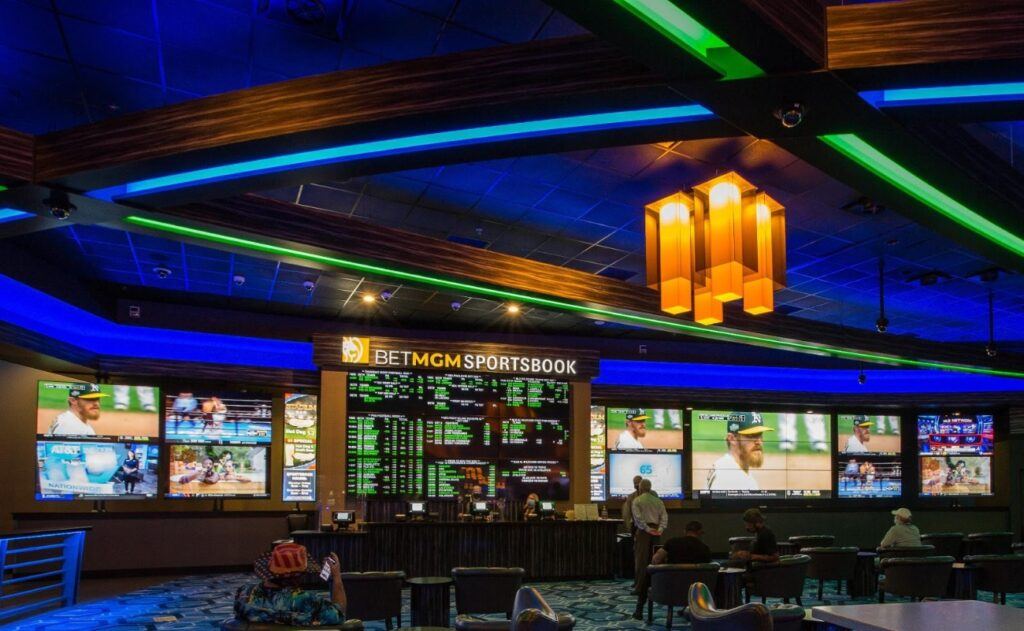 September and October have been the biggest months yet since Oregon legalized sports betting in August 2019. The Oregon Lottery posted its October sports betting handle last week at $29.4 million, with almost $2.8 million as their win. That's an uptick from a $26.1 million total with $1.5 million for the Beaver State in September.
October total revenue was up 12.5%, and the win percentage was a 9.3% margin, about twice what came through for the state in September. The number of total bets placed in October was 903,187, up from 839,162 the month prior.
Busy Fall Could Save Oregon Sports Betting from Losing Money
The banner autumn is what the state needed to continue to justify its online betting offering as results in the first year have fallen well short of expectations.
After projecting $6.3 million in revenue from the state-run app, Oregon Lottery director Barry Pack said he expected a $5.3 million loss for the first nine months of the 2020 fiscal year. This gave Oregon the dubious honor of being the only state out of the 20 actively taking online bets to lose money.
Why? Two reasons:
Oregon features a single betting platform called the Scoreboard app, which is run by the Oregon Lottery
Oregon doesn't allow betting on in-state collegiate sports
Scoreboard App a Mobile Betting Bust
The Scoreboard app is presented by the Oregon Lottery and powered by SBTech. It launched in fall 2019, following months of delays. The app, which cost the state more than $16 million to launch, currently has a 1.7 (out of 5) rating due to some of the most dismal-to-damning user experience reviews anywhere online.
The lottery netted $4.5 million of the $66.2 million wagered via Scoreboard for a net $2.3 million loss on online sports betting through January.
The majority of the initial cost overages, Pack said, included "higher than we anticipated" startup costs and "significant" legal fees and initial labor costs.
The mobile app's oft-maligned user interface, the state's inability to attract enough new bettors, and public health concerns that have come down during the pandemic, have given opponents in the legislature ammunition against the program.
"There needs to be accountability," state Rep. Paul Evans (D-Monmouth) said when discussing the app's initial numbers earlier this year.
Evans is part of a bipartisan group that feels the lottery's sports betting app is not only a money-suck, but may be causing a public health crisis. He argues that the number of newly addicted gamblers comes when a pandemic-fueled recession has hit Oregon particularly hard.
Oregon Sports Betting Likely to Hit Legislature Again in 2021
Although Oregon Lottery officials estimate Oregonians will place $1.6 billion in bets on Scoreboard by the end of 2023, the state will net less than $40 million, or around 2%, in that time.
Though some will continue to discuss the sports app's efficacy, Gov. Kate Brown's office doesn't see the offering going anywhere anytime soon.
"While legislators have the prerogative to explore their authority with regards to gaming, the Oregon Lottery provides an important revenue stream for our state, funding a variety of key services," Brown's spokesman Charles Boyle told Willamette Week in October.
As legislators continue to scrutinize the Oregon Lottery's efforts, spokesman Evans maintains continued focus on improving the existing product could accompany several bills introduced in 2021, which would make it easier for multiple platforms to open along with the possible inclusion of collegiate sports.