Oklahoma and Oregon both enjoyed moments this season where their programs felt they could end up in the College Football Playoff. In the end, both not only missed out on the chance to play for a national championship, but also on their respective conference championships. Those circumstances helped set up the best matchup of the early bowl season, as the Sooners and Ducks face off in the Alamo Bowl on Wednesday night.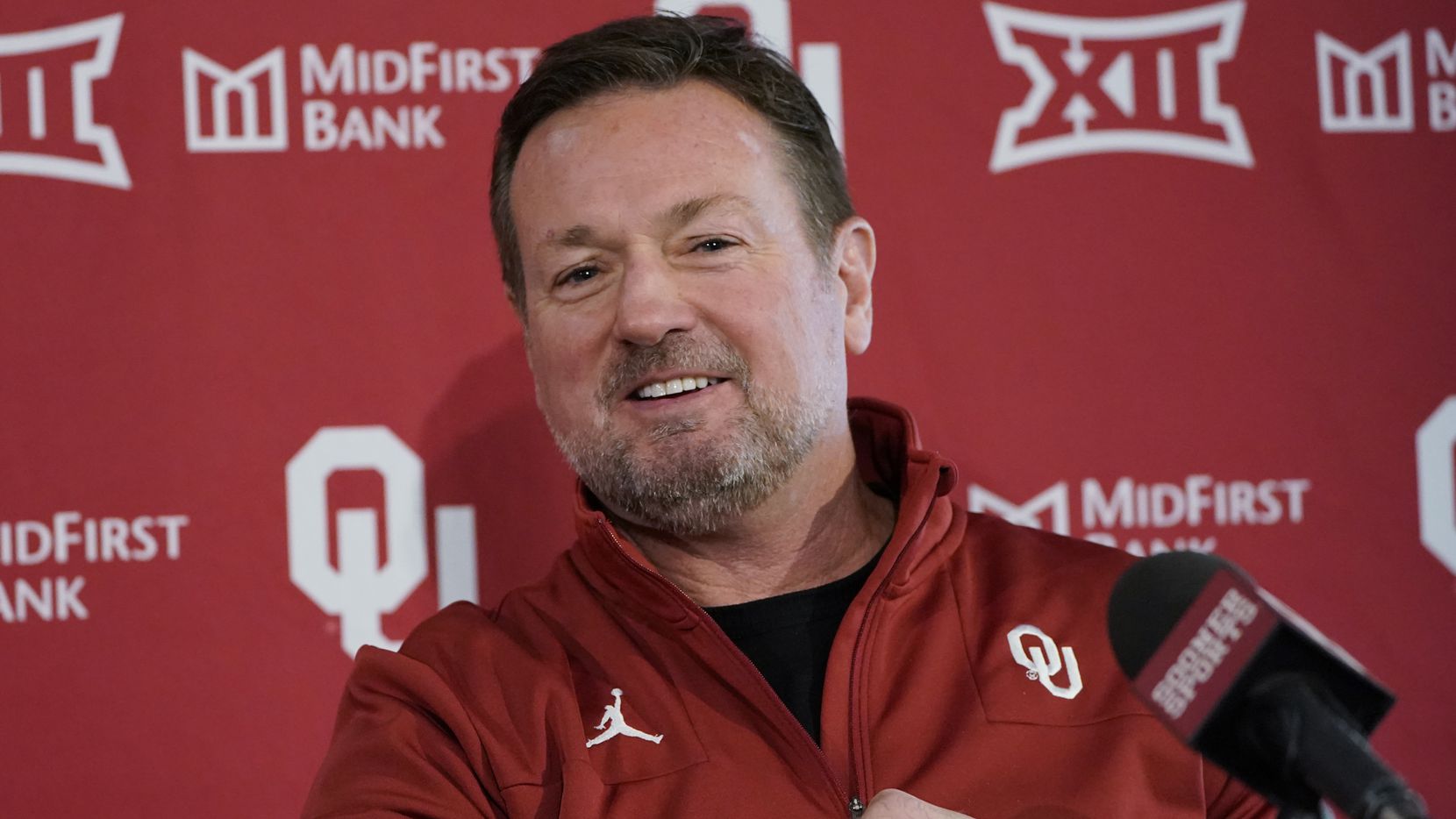 Oklahoma (10-2) finished the year at No. 16 in the CFP rankings, while Oregon (10-3) slotted in at No. 14.
Oregon, Oklahoma see title chances slip away
Those represent disappointing slots for both programs. While the Sooners struggled early in the season, they won out until November losses to Baylor and Oklahoma State kicked them out of playoff contention and the Big 12 title game.
Meanwhile, Oregon started the year with a win over Ohio State, immediately vaulting the Ducks into national championship contention. While Oregon recovered from a mid-season loss to Stanford, two convincing losses to Utah – the second in the Pac-12 Championship – ended any hopes of playing in a major bowl game, let alone the College Football Playoff.
That leaves these two national powerhouses playing for relatively low stakes in the Alamo Bowl. Both teams are also in the process of changing head coaches, meaning interim leaders will take their teams into Wednesday's game.
Oklahoma lost head coach Lincoln Riley when he signed a lucrative contract with USC after the loss to Oklahoma State, but the Sooners unveiled a surprise for fans: legendary former coach Bob Stoops would take over as interim coach.
Stoops back at the helm for Alamo Bowl
Stoops lead Oklahoma to 10 conference titles, four national championship games, and one national title throughout his two decades with the program. He retired in 2017 and now has the chance to go out in style with a big win at the Alamo Bowl. Stoops says he's just concerned with giving his players the best possible chance to win on Wednesday.
"When you take the field, you want to win," Stoops told reporters. "As far as do I need something to punctuate what I've done? No. That's not my style. You guys that covered me, ladies, know that's not my style. I don't count wins, I need this to finish my career. Not really."
Interim coach Bryan McClendon will coach Oregon on Wednesday. While Georgia defensive coordinator Dan Lanning will take over as the Ducks head coach next year, replacing Miami-bound Mario Cristobal, Lanning must first prepare to call plays for the Bulldogs' offense in their College Football Playoff matchup against Michigan on Friday.
That leaves McClendon in charge. He faces a tough task at the Alamo Bowl, where Oklahoma rates as a seven-point favorite according to FanDuel Sportsbook. McClendon says stopping quarterback Caleb Williams will be a particularly difficult task.
"I feel like they probably have the best playmaker in the country [at] quarterback," McClendon told reporters. "Regardless of how old or young he is, the guy is a phenomenal player."
While the coaching changes could remove some luster from Wednesday's game, Stoops says it shouldn't stop players from competing at their best.
"You're playing for that logo, that helmet, that program," Stoops said. "If we're going to play, we need to play the right way."