The Cincinnati Bearcats are already enjoying a historic season. They've gone undefeated and become the first Group of 5 team ever to reach the College Football Playoff. But to truly prove they belong with the elite, they'll need to beat Alabama in the Cotton Bowl on Friday and advance to the national championship game.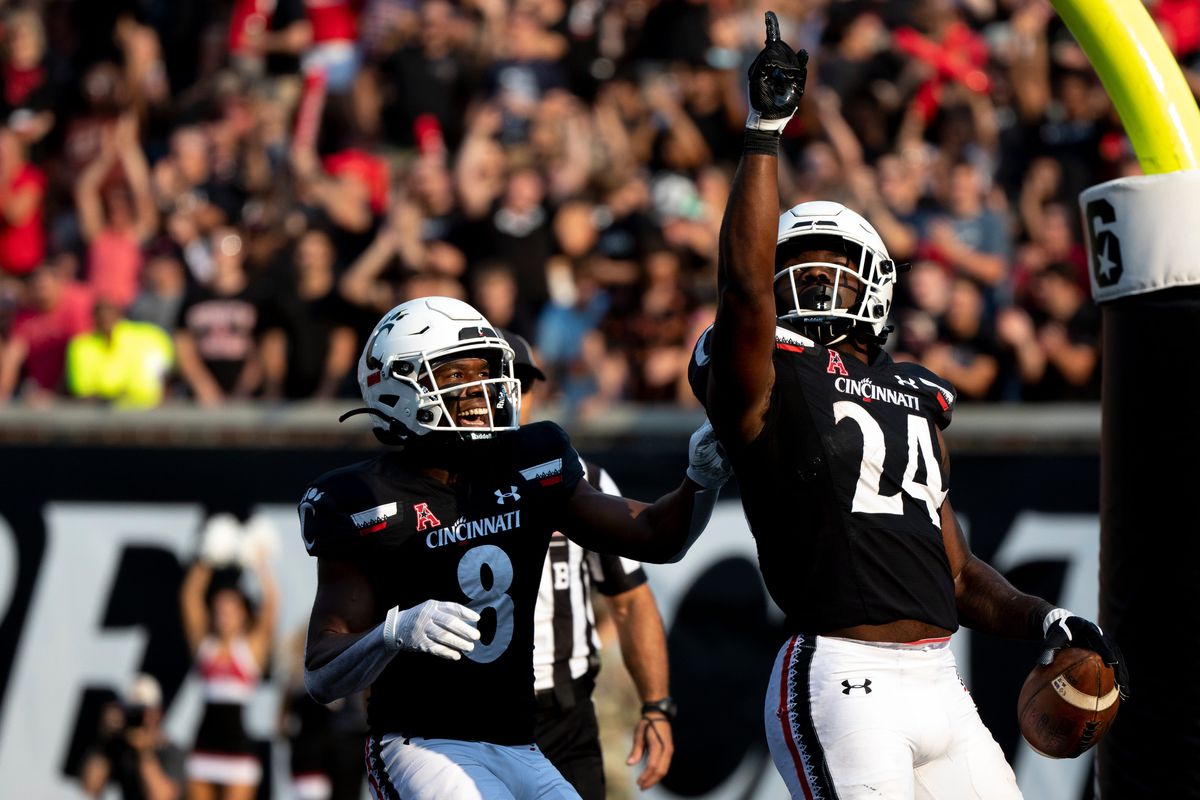 Alabama (12-1) spent most of the season looking like a team that would struggle to make the CFP field, let alone win a national title.
Crimson Tide finds form in SEC Championship
While the Crimson Tide only lost once – an Oct. 9 defeat to Texas A&M – they also survived several close calls against the likes of Florida, LSU, Arkansas, and Auburn. Several of those teams had down years in 2021, casting doubt on just how good this Alabama team could be.
Those perceptions shifted dramatically after the SEC Championship. Alabama went out and dominated former consensus No. 1 Georgia in a 41-24 victory, both taking the No. 1 ranking and becoming the favorite to win the national championship in the process.
While it took time for the Crimson Tide to find their stride, head coach Nick Saban says it may have been a matter of coming off a championship season.
"I think it's always challenging when you're coming off winning a championship for players to have the same hunger and sense of urgency to prove something," Saban told reporters. "We sort of anticipate that when we have a successful season and are coming off a successful season, but because we were young, it took this team a little longer to maybe respond on a consistent basis like we wanted them to."
Cincinnati (13-0) came into the year with expectations almost as high as Alabama. The Bearcats went 9-1 last year, only losing 24-21 to Georgia in the Peach Bowl. They then proceeded to run the table in 2021, including an impressive 24-13 victory at Notre Dame on Oct. 2. That win propelled the Bearcats into the CFP discussion, especially as they remained undefeated and the Fighting Irish won the remainder of their games to go 11-1 and finish No. 5 in the CFP rankings.
Cincinnati ready to play on biggest stage yet
There are still those who doubt that Cincinnati can compete against the likes of Alabama, but head coach Luke Fickell says the Bearcats have already performed well enough – between competing tightly with Georgia last year to winning at Notre Dame this season – to know they can win on Friday.
"I'm not saying that we've been on a Cotton Bowl stage like this for the playoffs, but playing at Notre Dame this year was big for us," Fickell told reporters. "A lot of those things are a build-up for where we are today. And hopefully, we'll be able to draw upon all those things to help us here tomorrow afternoon."
FanDuel Sportsbook lists Alabama as a 13.5-point favorite over Cincinnati. However, the result could easily depend on which Crimson Tide team shows up: the one that muddled through much of the regular season or the one that decimated Georgia.
"There have been games where I was concerned that we had the right mindset and went out and played well, and there have been games I thought we were really ready to play and we didn't play very well," Saban said. "You really never know until you get out there on the field and kind of start the game and see the look in their eye and how focused and how important it is for everybody to maintain intensity."