Air Force (3-1) flies out to the Naval Academy to take on Navy (2-1) in a college football battle. Air Force won their meeting last season in Colorado Springs, 35-7. Navy will be a +3.5 home dog in this year's rematch.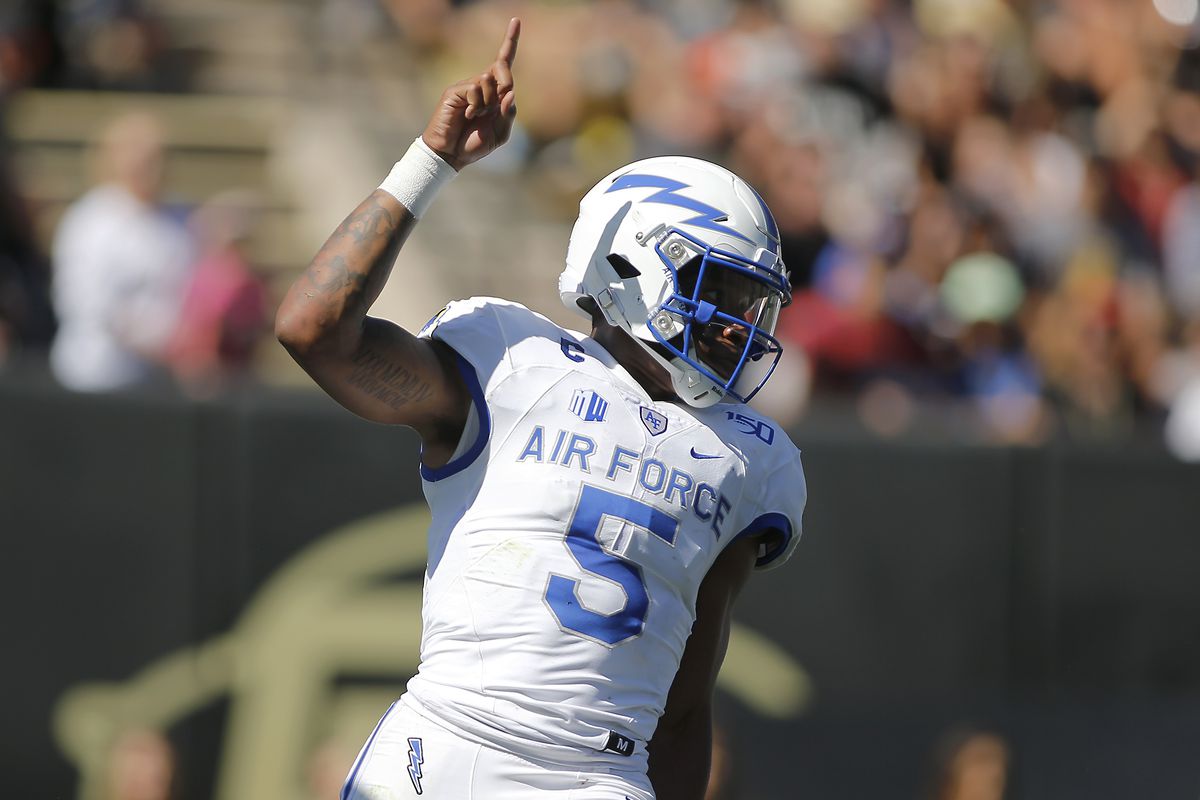 Air Force lost their only football game of the season to a ranked team. The Falcons lost 30-19 to #20 Boise State in Boise a couple weeks ago.
The week before, Air Force won their biggest game of the season with a stunning overtime victory over Colorado. Air Force/Colorado is nothing close to the Colorado/Colorado State rivalry, but the Falcons always want to beat an in-state football foe.
Air Force Falcons (3-1) at Navy Midshipmen (2-1)
Kickoff: 12:30pm PT
Location: Memorial Stadium, Annapolis, MD
Point Spread: AF -3.5
Over/Under: 45.5
Money Line: AF -170 / Navy +150
Navy won their first two football games of the year over Holy Cross and East Carolina by a combined 87-17. They lost their only game of the year at Memphis, 35-23. Navy blew a 20-7, lead and were outscored 28-3 by Memphis courtesy of a second-half comeback. Memphis stayed undefeated at 4-0, while Navy sunk to 2-1.
Navy played Memphis last Thursday night, so they had a couple extra days to prep for the Air Force invasion.
52nd Meeting
Air Force is leading the annual football series 30-21 over Navy. Army won the Commander-in-Chief Trophy the last two seasons in a battle of football supremacy among the three military academies. Air Force last won it in 2016, and Navy took it down in 2015. Army is in peak form once again this year.
Both Air Force and Navy rely heavily on the rushing attack, which generates approximately 75 percent of both offenses. Navy cranks out 344.7 rushing yards per game, while Air Force's rushing attack generates 332.8 yards per game.
Navy football is all about ball control. They don't make many mistakes, so you must strike when you can. They also boast a tough-as-nails defense.
High-scoring Air Force (34.5 points per game) will be tested against Navy's D. Even after allowing 35 points against Memphis, the Midshipmen allow only 17.3 points per game.
Air Force Junior, QB Donald Hammond III, has rushed for five touchdowns and tossed four more this season. He threw two touchdowns in the upset victory over Colorado.
Navy's run defense allowed only 84.3 yards per game on the ground. They will be tasked with stopping Hammond and Air Force's double-pronged attack with Kadim Remsberg (5.9 yards per carry) and Taven Birdow (5.3 yards per carry).
Air Force has a shaky secondary. If Navy's QB, Malcolm Perry, can exploit Air Force's air defenses, then the Midshipmen can make this a game. Perry is a one-man wrecking crew with three passing scores, and seven rushing touchdowns. Perry is also Navy's top rusher, with 4.7 yards per carry. Air Force's defense has one goal: stop Perry.
RIP Aurora
On Wednesday, Aurora the Air Force mascot passed away. The white phase gyrfalcon is a rare falcon that had been in service for 23 years.
"In addition to serving as an ambassador for USAFA," tweeted the Air Force Academy, "She was an ambassador for all falcons, helping us educate the public on the importance of these majestic birds."
Aurora made headlines last year when cadets from West Point abducted the Air Force mascot. Aurora was eventually returned to the Air Force Academy, but both wings were injured during the prank and abduction.
Aurora recovered from the injuries, and didn't have to be euthanized. Eleven months after the prank, Aurora passed away.
Air Force uses multiple falcons for special events such as football games, but Aurora had been in service the longest.
(1/3) We are deeply saddened to announce that Aurora died earlier today. Aurora was the Academy's longest serving live mascot. In her 23 years at USAFA, she interacted with tens of thousands of people at sporting venues and military and community events. pic.twitter.com/1vXxSXpaGQ

— U.S. Air Force Academy (@AF_Academy) October 2, 2019