Army has a chance on Saturday to win its third consecutive meeting with Navy in the annual clash between the two military academies. While Navy holds a 60-51-7 advantage, the Midshipmen have struggled to a 3-9 record, the first time they have had a losing record since 2002.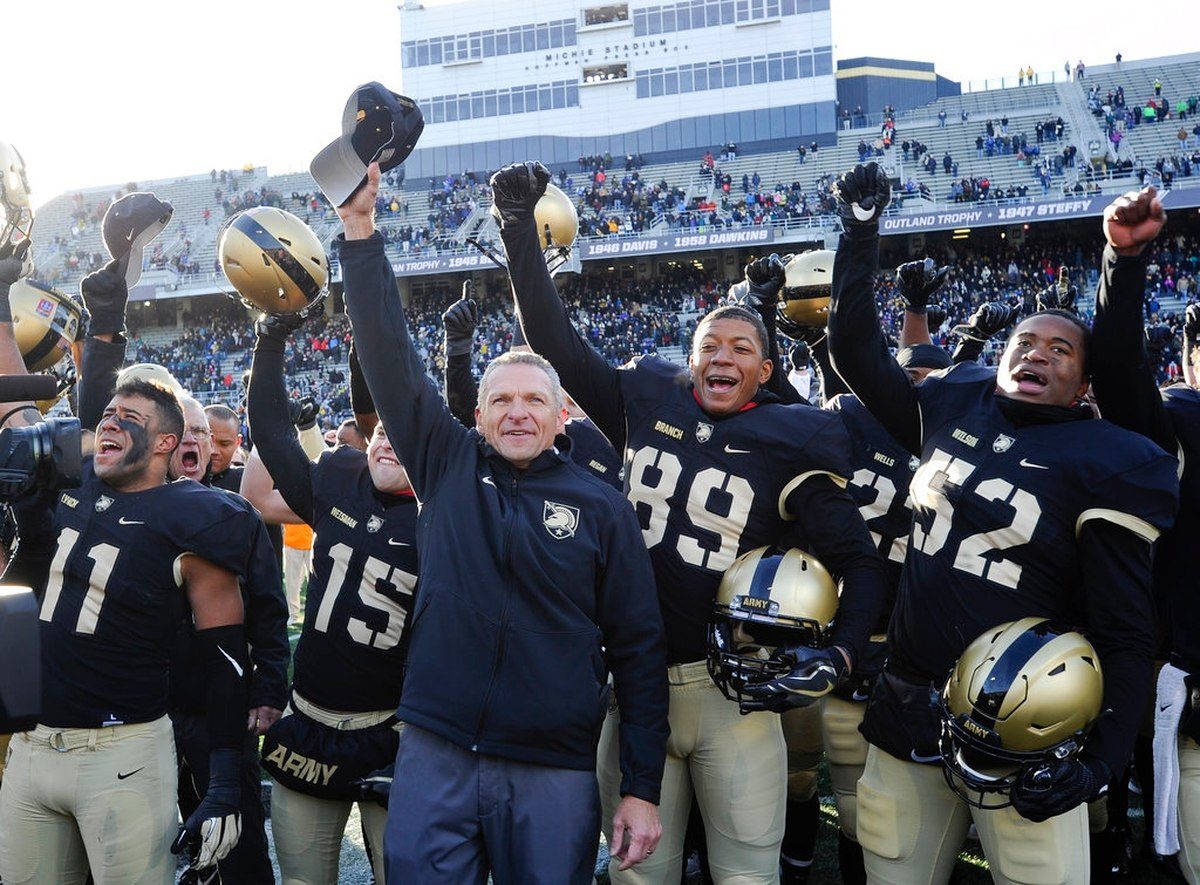 Army, 9-2, has a chance to reach 10 victories for the second straight year and have won their last seven games. They pushed No. 4 Oklahoma to overtime, before eventually losing, 28-21,
A victory over rival Navy would cap an incredible year for Army, and coach Jeff Monken said this game has been on the minds of the players for weeks.
"It is finally here, this week that we wait for all year long," Monken said. "We pass those signs in the building and all over Post day after day that say beat navy and finally we get the opportunity to play this game. It is a tremendous rivalry and it is such a privilege and an honor for all of us competing in this game to take part in such a prestigious game and rivalry."
Looking to be Spoiler
Army is favored by seven points in Saturday's match up, the first time they have been the pick of oddsmakers since 2001. Monken knows that, and the fact that Navy has struggled this year, means nothing. Navy has upset the Black Knights three times in the history of this game when they were the underdog.
Navy quarterback said the motto "Beat Army," was drilled into the cadets heads the minute their entered school.
"The first words you learn coming in here are 'Beat Army,'" quarterback Zach Abey said. "That's like the only thing you could say."
Monken knows how much pain there is in losing this game. Before winning the last two games, they had been beaten 14 straight.
"There are a lot of guys in the game that have experienced a loss in this rivalry and understand how devastating that is, it hurts. We put a lot into it and I know they do too. They're a talented team, a well-coached team and a tough team. They are very much like we are. These are two very evenly matched teams."
Army Stronger Team
Monken might be complimenting his opponent a little too much. Army is the vastly superior program. The Black Knights average 5.28 yards per play, and have a superior passing game. They rank third at 10.5 yards per pass, behind only Alabama and Oklahoma.
Army's defense allows 5.91 yards per play, 85th in the country, but they only allow 18.7 points per game, good for 17th. Navy has struggled on defense. They allow 6.5 yards per play, 11th worst in the nation, and allow 34.9 points, 22nd worst.
Monken knows he will have to exploit that shortcoming if his team is going to win. Stopping Navy's playmaker, Malcom Perry will be key.
"They have one of the most dynamic players in academy football right now in Malcom Perry," Monken said. "He's extremely talented. They have a lot of guys that have played in these games too. We have experience just like they do and that's just going to help make the game that much better."