It's only an allowance sprint, not Nashville's usual company. But the standout sprinter returns for the first time in nearly a year Friday afternoon, taking on six rivals in an Oaklawn Park 5 1/2-furlong dash.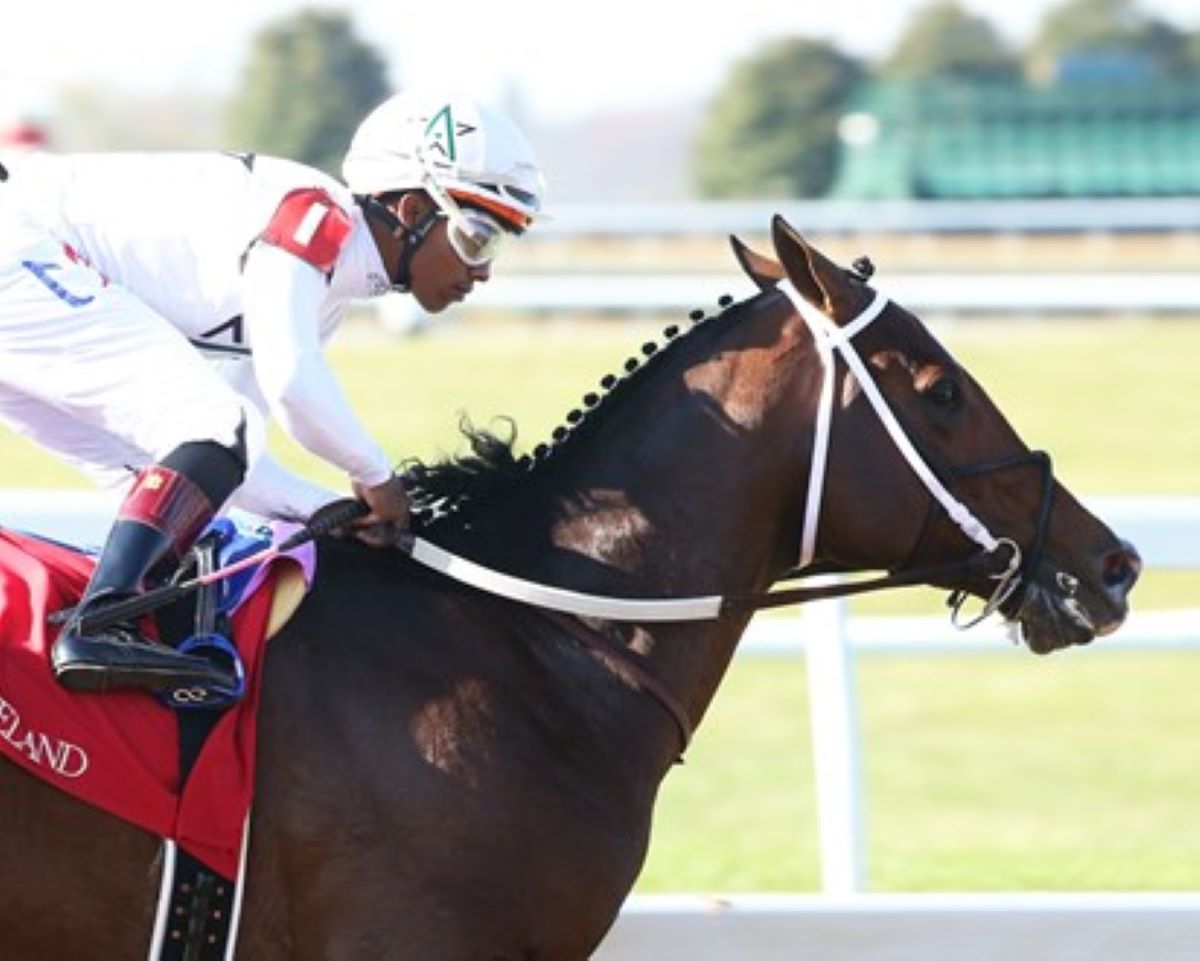 You'll find Nashville on the rail in Oaklawn's eighth race. As of now, he's the 7/5 morning-line favorite in his first race since Dec. 26, 2020. That brought the then-3-year-old his first career loss, an 8 1/4-length distant fourth to Charlatan in the Grade 1 Malibu Stakes on Santa Anita Park's opening day.
"It's been a long wait. Sometimes, horses make you wait," said Elliott Walden, racing manager and President/CEO of WinStar Racing, which owns Nashville.
Walden said Nashville made him and the rest of his connections wait after he suffered a minor ankle chip. That was removed after the Malibu and Nashville went back to training in May. But Walden said there were other issues; "nothing major …" and shut him down until September.
Good workouts since September
Then, the 4-year-old son of 2004 champion sprinter Speightstown, went back to trainer Steve Asmussen, where Walden said "he hasn't missed a beat since then."
This was expected, given Nashville's 2020 season leading into the Malibu. He won his first three races by a combined 24 3/4 lengths, including an 11 1/2-length debut romp in September 2020 at Saratoga, and a 9 3/4-length dismissal in a first-level allowance at Keeneland a month later.
Then came the race that opened everyone's eyes: the ungraded Perryville Stakes on the Breeders' Cup undercard. Nashville reeled off sizzling fractions of 21.54 seconds for the first quarter-mile and 43.87 for the half. The 1:07.89 clocking set the six-furlong Keeneland track record and was faster than Whitmore's winning time in the Breeders' Cup Sprint (1:08.43) four hours later.
It came with a 102 Beyer and 117 Equibase Speed Figure. Those figures came on top of his career-best 103 Beyer and 117 Equibase from his allowance win the month before.
Nashville almost went the Breeders' Cup route
"We debated whether to go into the Breeders' Cup off of two starts," Walden said. "Just felt like it was not a fair thing to do, to run a 3-year-old against top sprinters and older horses that had more experience and everything, so we opted for the path of least resistance. but after he ran, and ran so fast, I'd be lying to you if I didn't tell you there was a hint of 'I wish we had run in the Breeders' Cup Sprint that day.'"
So now, it's reset time. Walden is cautiously optimistic about which Nashville we'll see Friday against multiple-stakes winner Mr. Jagermeister and others in what is a competitive allowance.
"It's just kind of a starting point," he said. "We want to get a race in him and see where we are. It looks like a good spot. There's some horses in there and it will give us a good barometer … You're always concerned about a layoff, but Steve knows how to handle these horses. He said he's ready. Just looking forward to getting him back."