There were some surprising slogs this past weekend (Arizona State's mediocre offensive performance) and the expected shootouts (Nebraska-Colorado, and stud quarterback Adrian Martinez among them). I put up more misses than hits in Week 2. Here's the roundup.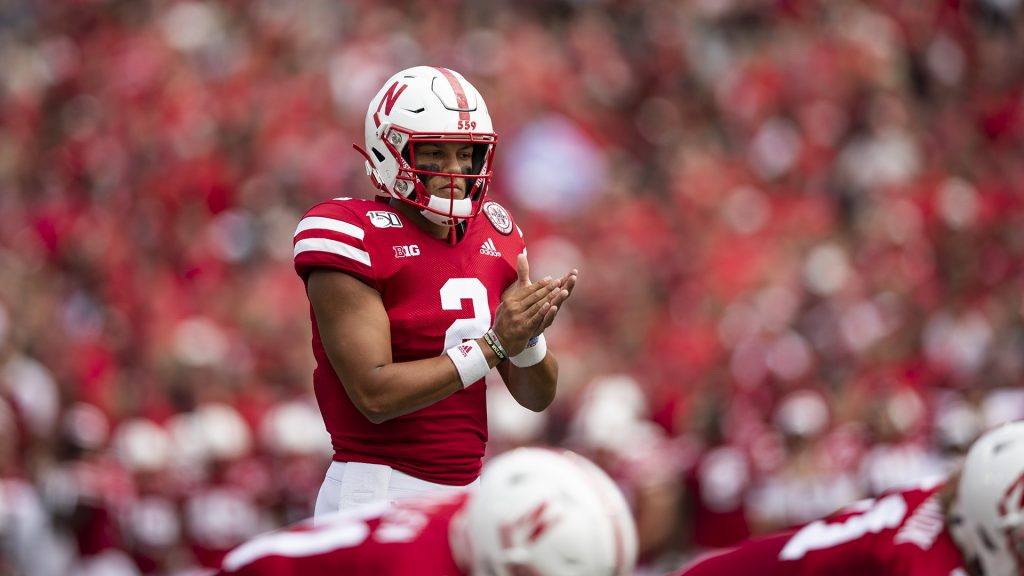 Cheers
The Adrian Martinez to JD Spielman combination for Nebraska paid dividends, as expected. Martinez threw for 290 yards and two touchdowns while also running for two TDs. His way underpriced receiver, Speilman, nabbed five catches for 112 yards and a TD, returning nearly 6x value on his DraftKings salary.
Purdue wide receiver Rondale Moore is becoming a weekly must-play. After catching about 10 passes a game in 2018, he had 11 receptions in Week 1 and 13 more on Saturday for 220 yards and a TD. You needed him and his monster game to make a deep run in the guaranteed prize pool contests on DK and FanDuel this past weekend.
Jeers
My shot in the dark on William & Mary QB Hollis Mathis ricocheted off the wall and hit me in the head.
W&M barely put up a fight against Virginia on Friday night, and Mathis served as part of a platoon. He completed zero of four passes (unless we want to count that completion to the opponent — i.e. an interception), and rushed for 10 yards. Depending on a particular fantasy site's scoring, that results in a 0 or even negative points.
It's hard to believe Boise State RB Robert Mahone tore through Florida State in Week 1 after his barely-there performance against Marshall on Friday night, which included 14 rushing yards and three receiving yards.
Another invisible player was Wake Forest WR Kendall Hinton, who seemed good value at $5,900 DK/$8,400 FD after catching nine passes against Utah State. But against Rice on Friday night, he snagged just two passes for 44 yards.
For many players, 52 receiving yards and 53 rushing yards would be a "meh" kind of day, but when you pay up for the salary of Travis Etienne you expect more. Clemson cruised by Texas A&M 24-10, but the Tigers' stud running back was not a big part of that victory.
Another running back who I expected to have a big day was Colorado's Alex Fontenot, who got 125 yards and three TDs in Week 1. Colorado started extremely slow, and it became a passing show in the second half — not a great situation for a running back. Fontenot finished the day with 42 yards on 10 carries.
Meh
Jayden Daniels may have gotten the "on-fire" designation from DK, but he barely returned over 3x value of 21.66 points on his $6,700 salary. That's not enough to compete for the top of a GPP, so he gets a meh from me. He threw for over 300 yards, but passed for just one TD and didn't rush for any in Arizona State's 19-7 victory over Sacramento State.
Accordingly, Sun Devils' WR Brandon Aiyuk had mediocre numbers – four receptions for 98 yards – after amassing 140 yards and a TD in Week 1. The same was true of Arizona State RB Eno Benjamin in a game that was heavily stacked. Benjamin gained just 69 yards on 24 carries.
Georgia Tech's Tobias Oliver split time at QB as part of a platoon effort, but he still scored a rushing TD and managed 48 yards rushing (to got along with 11 passing yards), making him worth his $4,300 DK salary.