In 2019, Israel Adesanya won the UFC Middleweight Championship by beating titleholder Robert Whittaker, cementing his place as one of the top talents in all of MMA. The two will run it back on Saturday night when they face off in the main event of UFC 271 at the Toyota Center in Houston.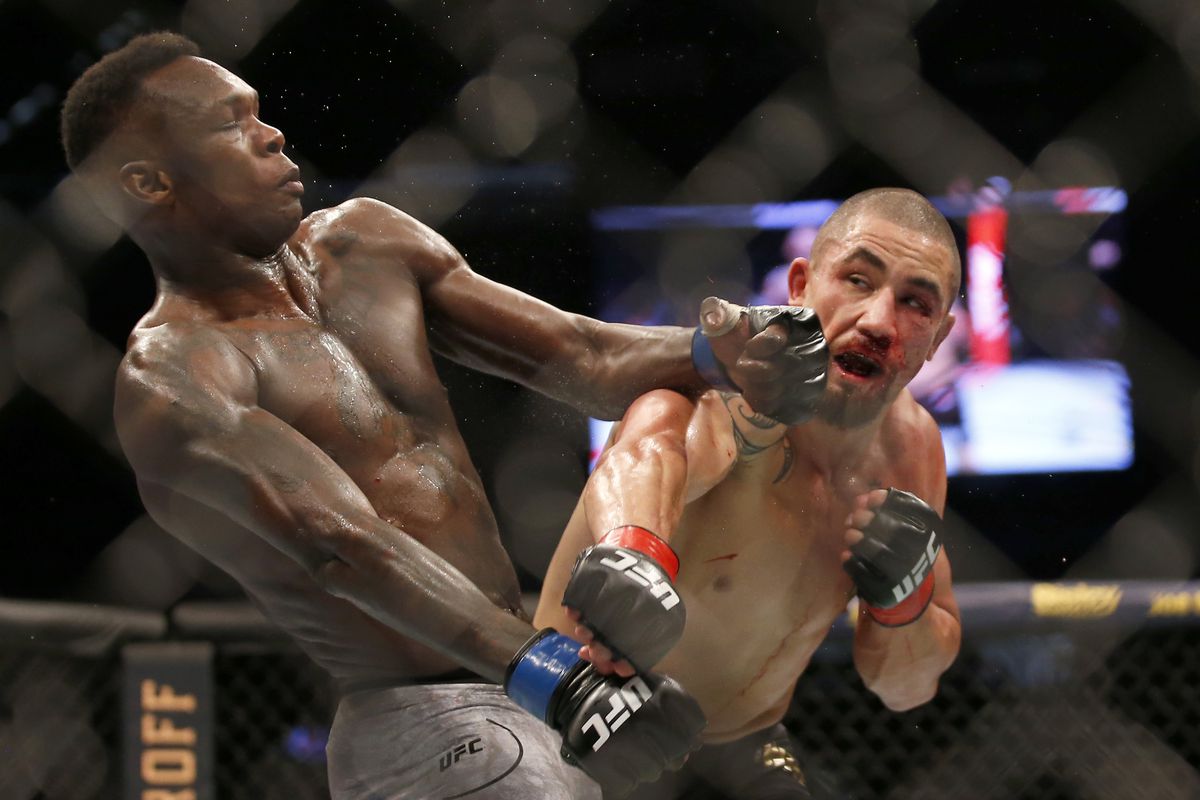 Adesanya comes in as an imposing -290 favorite over Whittaker (+235) in the rematch, according to FanDuel Sportsbook.
Adesanya among UFC's highest paid fighters
In their first fight, Adesanya knocked out Whittaker in the second round in Melbourne, Australia. Adesanya (20-1) remains undefeated in his middleweight career, only losing to Jan Blachowicz by decision when he challenged for the light heavyweight title. Most recently, "The Last Stylebender" scored an impressive win by decision over Marvin Vettori at UFC 263 to retain his crown.
Adesanya signed a lucrative new contract with the UFC on Wednesday, a sign of his importance to the company. He told reporters he believes it makes him the second-highest paid fighter in the promotion behind Conor McGregor.
"I'm glad we came to an agreement with this new deal," Adesanya said. "I look forward to this effect trickling down to the rest of the fighters."
While Adesanya dominated the first matchup, he says expectations are at an all-time high now – and that he plans to deliver.
"Everybody expects me to wash this guy, same way everyone expected me to wash Vettori," Adesanya told Combat TV. "So it's the pressure I put on myself that I have to dominate in every facet of this fight. Grappling, standup, against the fence, in the clinch, anywhere the fight goes. So I put that pressure on myself because I expect better of myself, and I want to make sure I show out ever better than the first time I faced the opponent."
Former champion bringing new mentality to rematch
Whittaker (23-5) expects to make changes in the second fight as well. He has won three straight decision victories since losing the title to Adesanya. One big addition has been an improved grappling game that will likely come into play in Saturday's fight.
But Whittaker has made mental changes as well. According to the Australian, he will control his emotions better both inside and outside the Octagon for the rematch.
"I got in my own head so much and I had so much grudge towards him and gripe that I wore myself out," Whittaker said on The MMA Hour. "I had so much anger and hate, and I wore myself out. It got tiring being angry at him, and for no real reason. It's not like he came to my house and stole my TV."
Still, Adesanya doesn't expect the outcome to change on Saturday.
"My prediction is that I am going to f*** Whittaker up, again," Adesanya told Stake. "Whittaker may have learnt from his mistakes from last time for maybe a round or so, but then trust me, he will revert back to those errors."