We've reached the Elite Eight of the NFL playoffs. Looking at DFS, there appears to be good value in certain spots in each position this weekend as we try to squeeze the most value we can within the salary cap.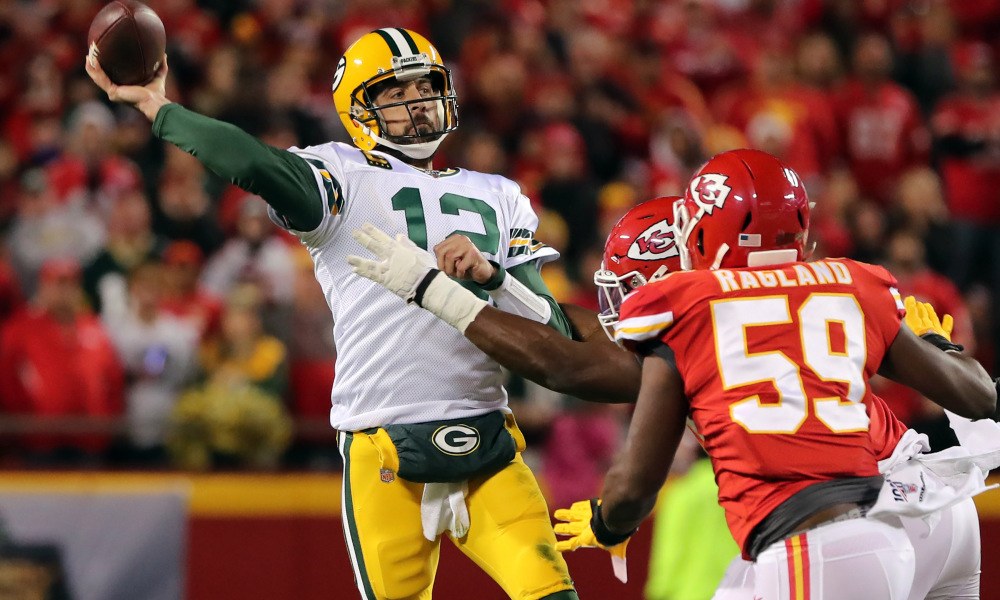 Here are six players to consider.
Quarterback
Aaron Rodgers, Packers ($6,900 on DraftKings, $8,400 on FanDuel) – Rodgers has been the model of consistency in 2020, scoring in the 20s or 30s on DraftKings in 13 of 16 games. With 4,299 yards passing, 48 touchdowns, and just five interceptions, he's the front-runner for league MVP. The Rams' defense may be tough – ranked fourth in the NFL against opposing quarterbacks in DFS – but I'll still happily take the steady Rodgers at a relative value salary.
Running Backs
Aaron Jones, Packers ($6,800 on DK, $7,800 on FD) – Jones continues to see consistent usage. He won't get the carries of a Derrick Henry, but he gets his share of receptions to supplement his DFS score for running the ball. If the Packers pull away from the Rams, Jones stands to get extra carries. Even if they were to fall behind, he'll still catch some passes from Rodgers.
Cam Akers, Rams ($5,700 on DK, $7,000 on FD) – While the Packers have certainly earned that No. 1 seed, their weak link is a rushing defense that's among the worst in the league for DFS purposes. The Rams have turned to the rookie Akers as their bell-cow back, giving him at least 20 carries in four of their past five games – and twice approaching 30 carries in that span.
Wide Receivers
Michael Thomas, Saints ($6,700 on DK, $7,200 on FD) – In his return from a high-ankle sprain, Thomas made his presence felt, catching five of seven targets for 73 yards and a touchdown in the Saints' 21-9 win over the Bears. Given his recent history with QB Drew Brees, it feels like Thomas may just be warming up.
Marquise Brown, Ravens ($5,200 on DK, $6,500 on FD) – Brown started the season slowly, but has heated up lately. He turned in a strong performance of seven catches for 109 yards in a 20-13 win over the Titans in the wild-card round last week. The Bills' pass defense is one of the best in the league, but if Brown continues to get plenty of looks from quarterback Lamar Jackson, he should prove to be a nice value at this price.
Tight End
Mark Andrews, Ravens ($5,000 on DK, $6,600 on FD) – While Travis Kelce is preferable, he's darn expensive, coming in at $2,800 more than Andrews this week on DraftKings. For the salary savings, it's hard to beat the Andrews' consistency; he's caught at least four passes in seven straight games.