Norway has always brought a formidable team to the Winter Olympics. That will be the case again in 2022, where the Norwegians stand as the clear favorite to dominate the medal count in Beijing.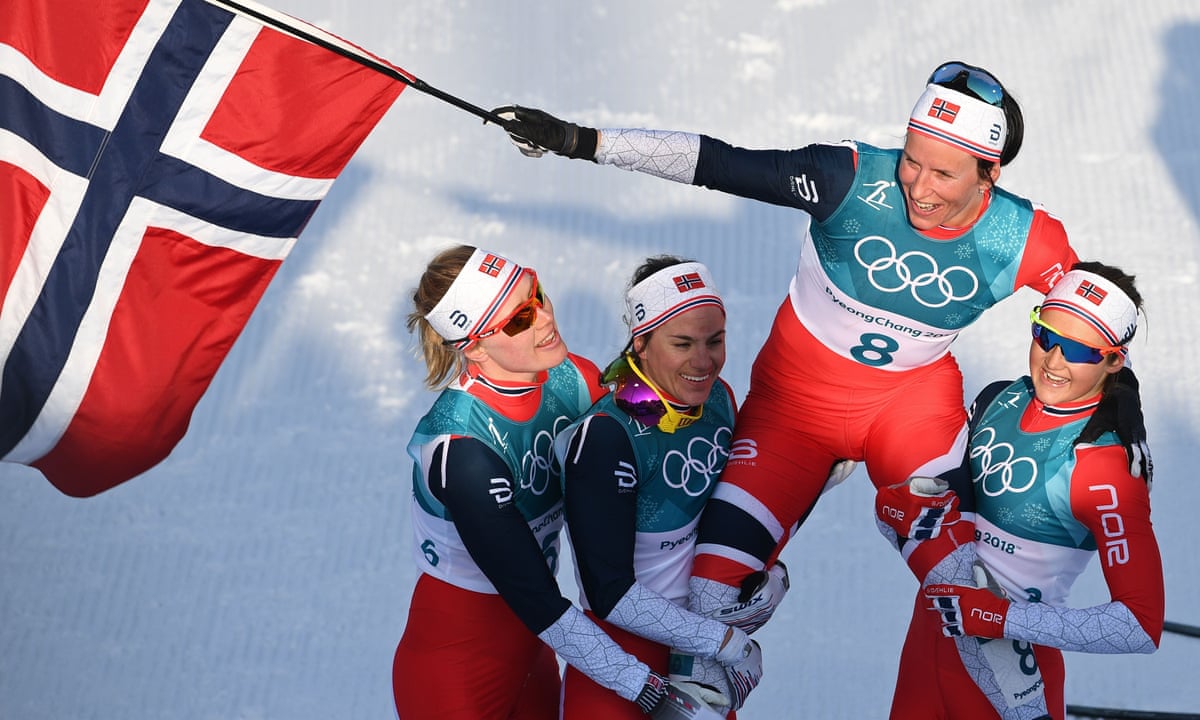 FanDuel Sportsbook lists Norway as the strong -370 pick to win the most gold medals at the Winter Olympics, which begin later this week.
Norway dominates skiing events
Norway has produced a disproportionate number of elite athletes in a variety of winter sports. While World Chess Champion Magnus Carlsen – perhaps the most famous Norwegian athlete – can't help its medal account, the country expects to pick up several gold medals in cross-country skiing and ski jumping.
In addition, Norway has good chances to medal in some speed skating events, freestyle and alpine skiing, and the biathlon. It could also pick up medals in curling.
---
2022 Winter Olympics Odds – Most Gold Medals (via FanDuel Sportsbook)
Norway: -370
Germany: +750
Russian Olympic Committee: +1000
Canada: +1500
USA: +1800
Netherlands: +5000
China: +5000
---
In total, the country has set a goal of 32 medals in the Beijing Winter Olympics. However, Nielsen's Gracenote virtual medal table predicts a total of 45 medals, including an astounding 22 golds – far higher than the 14 gold medals Norway took home in 2018.
Norway rates as the -470 favorite to win the most medals overall, but there are a few countries that could upset them to top these tables, including a couple of likely contenders who are often strong at the Winter Olympics.
Germany, Russia have big Winter Olympics expectations
Germany tied Norway with 14 gold medals at the 2018 Winter Olympics, finishing with 31 medals overall. The Germans are particularly strong in bobsled, luge, and Nordic combined, but also tend to pick up medals in ski jumping, where they often go head-to-head against Norway for the top of the podium. Germany comes in as a +750 pick to win the most gold medals, and +1000 to win the most medals overall.
The Russian Olympic Committee (ROC) struggled in 2018, largely because it was dealing with restrictions and banned athletes. With a more complete team in 2022, Russia has the chance to win medals across the board, particularly in figure skating and hockey. The ROC stands as the +850 second choice to win the most overall medals, and the +1000 pick to win the most golds.
Other major nations that could win the most golds at the 2022 Winter Olympics include Canada (+1500) and the United States (+1800). The Netherlands (+5000) stands a chance due to their dominance of many speed skating events, while China (+5000) should enjoy the boost that most host countries see.
While Team USA may not top the medal table, the Americans typically perform quite well at the Winter Olympics, and expect to bring home plenty of hardware from Beijing. FanDuel has set the over/under total on US golds at 8.5, with the total medal count for the USA at 22.5.