Tinsel Town is aflutter with excitement today when the Academy of Motion Picture Arts and Sciences officially announced nominees for the Oscars. "The Power of the Dog" is the consensus betting favorite at the 2022 Oscars to win Best Picture at -155 odds, followed by Kenneth Branagh's coming of age film "Belfast' (+200), and Steven Spielberg's remake of the classic musical "West Side Story' (+600).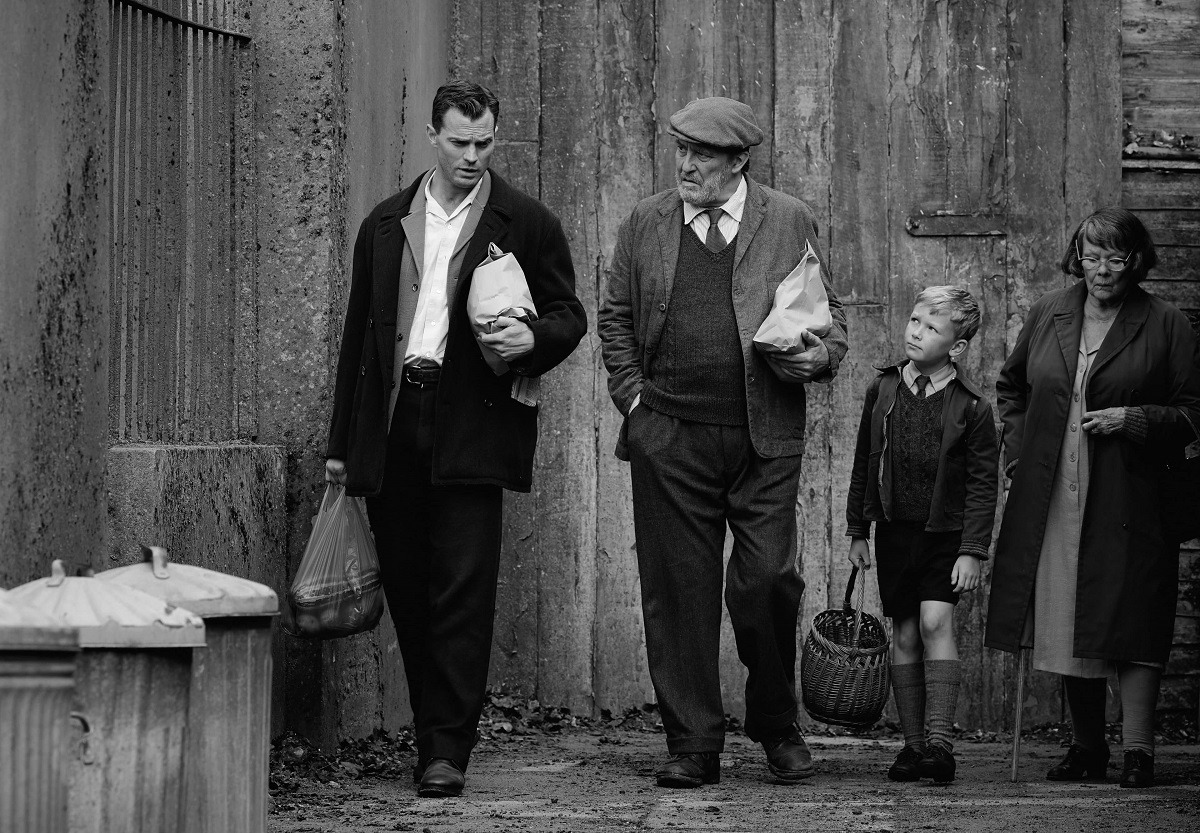 Ten films were nominated for Best Picture at the 2022 Oscars featuring some of the top directors in Hollywood including Jane Campion, Paul Thomas Anderson, Kenneth Branagh, Guillermo del Toro, Denis Villeneuve, Adam McKay, and Spielberg.
2022 OSCARS – BEST PICTURE ODDS
The Power of the Dog -155
Belfast +200
West Side Story +600
Dune +1600
Licorice Pizza +1600
King Richard +2000
CODA +2000
Drive My Car +2500
Don't Look Up +3500
Nightmare Alley +4000
---
Hollywood loves to recycle old ideas with three films getting a reboot including "West Side Story" (1961), "Dune" (1984), and "Nightmare Alley" (1947).
The 94th Academy Awards will be hosted at the Dolby Theatre in Los Angeles on March 27, 2022.
The Power of the Dog -155
"The Power of the Dog" snagged 12 nominations at the 2022 Oscars and was one of the Best Picture co-favorites at +175 odds according to DraftKings' early betting market, but right now it's the outright favorite at -155 odds.
Based on a 1967 novel by Thomas Savage, Jane Campion directed the film and she also earned a nod for Best Director. Benedict Cumberbatch earned his second Best Actor nomination for his haunting performance of Phil Burbank. Jesse Plemons and Kirsten Dunce were also nominated in their respective supporting acting categories.
You can currently view "The Power of the Dog" on Netflix.
Belfast +200
Kenneth Branagh wrote and directed a film that's near and dear to his heart because it's about how his family emigrated from Northern Ireland to England at the beginning of the Troubles in the late 1960s.
Filmed mostly in black and white, "Belfast" is a coming of age tale about Buddy (Jude Hill) who comes from a working-class Ulster Protestant family who lives in the same neighborhood as Catholics. Judi Dench earned a nomination for best supporting actress playing Buddy's grandmother.
"Belfast" was one of the early co-favorites to win Best Picture at +225 odds, but it's currently +200 as the second-highest favorite on the Oscars betting board. "Belfast" earned seven total nominations today.
West Side Story +600
Do you like musicals? Do you like Spielberg movies? Then "West Side Story" is for you. It sounds weird that Spielberg decided to direct a musical, but the guy who made "E.T." and "Raiders of the Lost Art" wanted to take a shot at the classic story with a slightly different and updated take.
"West Side Story" was one of the early betting favorites at +200 odds, but it's slipped to +600 with "The Power of the Dog" running away with the other awards and accolades.
Dune +1600
"Dune" is a popular science fiction novel by Frank Herbert, but it's difficult to transform sci-fi and fantasy novels onto the screen. Villeneuve gambled with "Dune" because the original film version by David Lynch was a disaster than bombed at the box office and was universally loathed by critics.
The technology vastly improved from the 1980s when Lynch took a shot at making "Dune" into a film. Villeneuve's version is fantastic thanks to their special effects department and it's significantly better than the 1984 bust.
"Dune" stars Timothee Chalamet, Oscar Isaac, and has a cameo from Zendaya. Betting wise, it's a mid-tiered longshot at +1600 odds to win Best Picture.
Licorice Pizza +1600
Paul Thomas Anderson has eight previous nominations at the Academy Awards, but he's never won an Oscar. Five of his previous films earned critical acclaim including "Boogie Nights", "Magnolia", "There Will Be Blood", "Inherent Vice", and Phantom Thread" but his latest film "Licorice Pizza" earned three nominations including Best Picture, Best Director, and Best Original Screenplay.
"Licorice Pizza" is another coming of age story about a child actor growing up in the Valley in shadows of Hollywood in the 1970s. It features the acting debut of Cooper Hoffman — the son of the late Philip Seymour Hoffman — who plays Gary Valentine, who is loosely based on producer and former child actor Gary Goetzman. Alana Haim — a musician from the band Haim — also makes her acting debut in "Licorice Pizza".
King Richard +2000
Will Smith earned a nomination for Best Actor for his portrayal of Richard Williams aka the overbearing father of pro tennis stars Serena and Venus Williams. "King Richard" follows the patriarch as he pushes his very young and athletic daughters to play a sport that's predominantly white even though they're a black family from in South Central LA.
Check out OG's Complete List of Best Picture Winners at the Oscars.