This year's inaugural Field of Dreams Game between the New York Yankees and Chicago White Sox was a huge hit, so the MLB will stage another matchup in an Iowa cornfield with the Chicago Cubs hosting the Cincinnati Reds in 2022.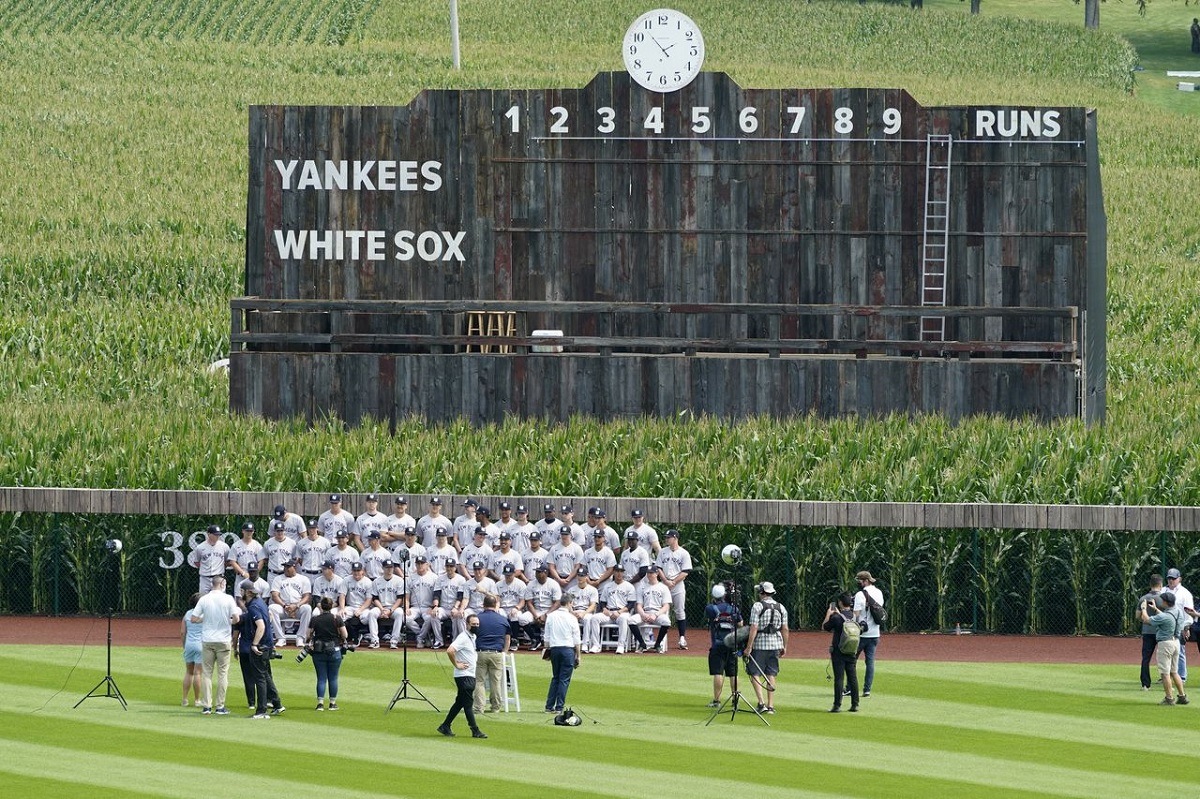 MLB commissioner Rob Manfred hinted that the next Field of Dreams Game between the Cubs and Reds will take place in August 2022 in Dyersville, Iowa.
MLB officials hope to play an annual game in Dyersville, especially after the Yankees and White Sox game became a huge ratings hit for Fox. According to a report from Fox's PR department, the inaugural Field of Dreams Game was the highest-rated regular-season game on Fox since 2006.
The made-from-scratch ballpark has a capacity of around 8,000 people and is located a cornfield away from the actual house and field where the production crew shot Field of Dreams with Kevin Costner in 1989. The filming location has become a popular tourist attraction since the release of the iconic baseball movie.
In last week's Field of Dreams Game, the "hometown" White Sox defeated the Yankees 9-8 in a  thriller that felt more like a postseason game rather than a regular weekday game in August. The Yankees were down heading into the top of the ninth inning before Aaron Judge and Giancarlo Stanton slugged home runs to put them ahead 8-7 heading into the bottom of the inning.
Chicago's Tim Anderson took matters into his hands just a few minutes later, jacking a walk-off home run into the outfield cornfield to win the game in dramatic fashion. Even Hollywood screenwriters couldn't have scripted a better and more magical ending.