If you build it, they will come. The Field of Dreams game in an Iowa cornfield between the New York Yankees and Chicago White Sox on Thursday evening was a ratings hit as the most-watched regular season baseball game in 16 years. According to Fox Sports PR, the Yankees/White Sox in a cornfield was the most-streamed game in Fox Sports history.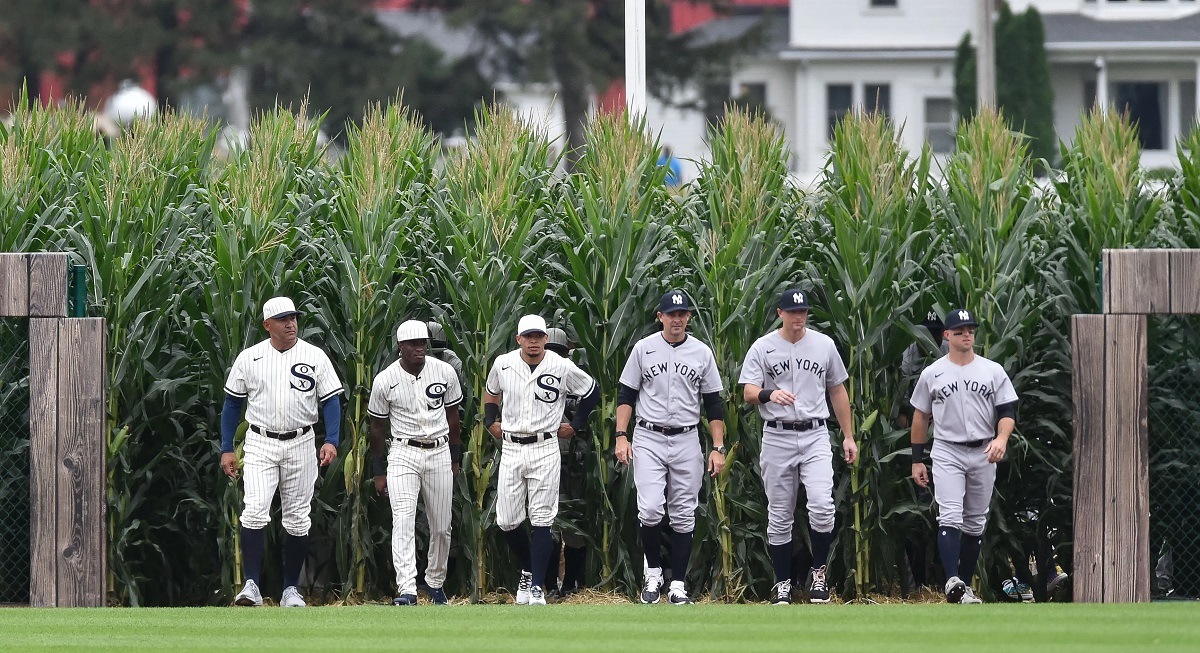 The ballpark in Dyersville held 7,832 fans, who were fortunate to secure one of the hottest tickets in pro sports with a special game paying homage to Field of Dreams, the1989 film directed by Phil Alden Robinson and starring Kevin Costner.
The White Sox defeated the Yankees 9-8 courtesy of a walk-off home run by Tim Anderson in the bottom of the ninth inning.
"The fans came to see a show, and we gave them a show," said Anderson.
In an era of cord cutting and declining ratings for sporting events, the Field of Dreams game was a huge score for Fox with over 5.9 million viewers on Fox and Fox Deportes. The game marked the most viewers for a non-playoff game since 2005. At its peak, the Field of Dream game maxed out at 6 million viewers between 8:45pm and 9:00pm ET.
Curious viewers tuned in to Fox to see what pro baseball in a cornfield would look like. Movie fans were also treated with an extended introduction by Costner as players entered the ballpark through the cornfield.
Baseball fans got exactly what they wanted to see with multiple home run blasts into the corn, including massive dingers from Aaron Judge and Giancarlo Stanton, plus Anderson's two-run walk-off homer.
As expected, ratings for the Field of Dreams game dominated markets in Chicago (11.2/25) and New York (6.5/14).