The 92nd Academy Awards took place in Hollywood on Feb. 9, 2020. It was a celebration of fiscal excess as nine films passed the billion-dollar mark in the total box office that year.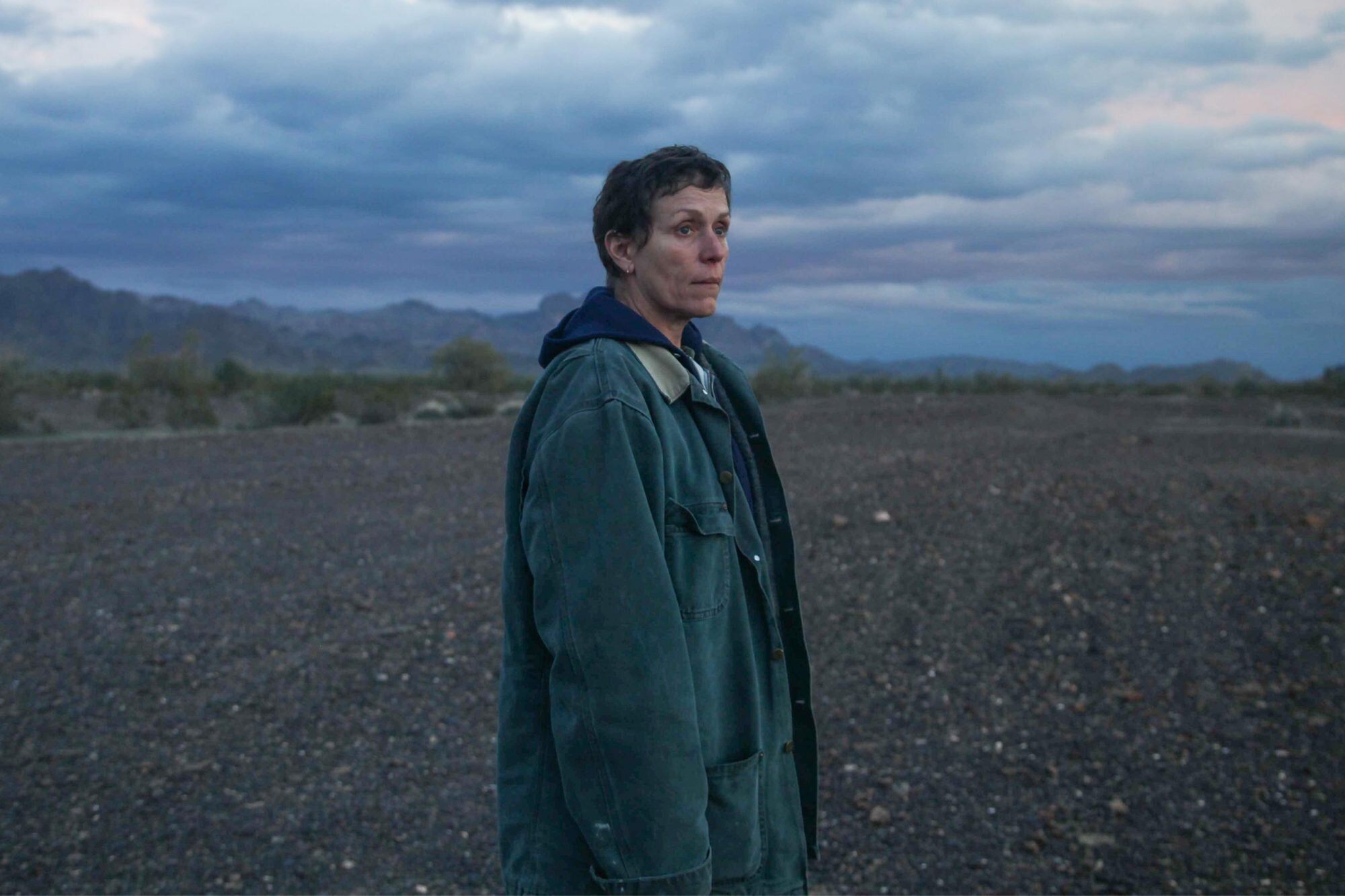 Artistically, the slate of nominees, which included eventual winner Parasite from South Korean director Bong Joon-ho, the Academy seemed to inch toward a more diverse look at cinema. It was a typical star-studded, if not a somewhat self-aware evening that was opulent yet subdued and a harbinger of things to come.
That thing was a pandemic and the total collapse of Hollywood in the year to come.
While sports have found a way to continue, albeit mostly without fans, and daily interactions for many have been reduced to faces on a screen, making films is a contact sport.
Entertainment Industry at a Loss
While some films and shows have returned to production, the entertainment industry is stagnant for the most part. Movie theaters are closed, significant openings have been delayed or shelved altogether, and financing on major tentpole franchises has stalled out. In other words, the movie industry is still on pause almost one year out from its last celebration.
But the 2021 Oscars will go on, albeit on a later timeframe, and with distinct changes.
In an average year, most studios are mid-campaign by now on the films they want to consider, which means LA is usually awash in billboards, chatter, and screeners. But this year, both the run-up to and the ceremony itself will be subdued. Still scheduled to occur in Los Angeles on April 25, the Oscars ceremony will take place more than two full months after it was initially scheduled.
Pandemic May Force Oscars Ceremony into Broadcast with Mass-Appeal
With Oscar ratings showing a steady decline in the last decade and the ceremony itself hostess since 2018, perhaps this is the year to make the brave changes the Academy, with its 10,000 members, has hinted (and been pushed) toward for years.
Either way, the slate of films that came out mid-pandemic leading the conversation is not necessarily a reflection of the times we're living in, but maybe the best look back at what was, as the movie industry, like the rest of us, lurches forward into the unknown.
The official nominations will be announced on March 15, but here's a chance to see the films — if you can find them — and place a wager early.
Below is a list of potential best picture nominees and corresponding odds, which are all according to Bwin.
---
"Nomadland" (Searchlight Pictures)
Synopsis: After losing everything in the Great Recession, an old woman embarks on a journey through the American West, living as a van-dwelling modern-day nomad.
Producers: Mollye Asher, Dan Janvey, Frances McDormand, Peter Spears, Chloé Zhao
Director: Chloé Zhao
Starring: Frances McDormand, David Strathairn, Linda May, Swankie, Bob Wells
Odds: +150
Where to watch: Currently unavailable online, theatrical release and streaming TBD.
---
"The Trial of the Chicago 7" (Netflix)
Synopsis: Writer Aaron Sorkin's turn behind the camera profiling seven people are on trial stemming from various charges surrounding the uprising at the 1968 Democratic National Convention in Chicago.
Producers: Stuart M. Besser, Matt Jackson, Marc Platt, Tyler Thompson
Director: Aaron Sorkin
Starring: Yahya Abdul-Mateen II, Sacha Baron Cohen, Joseph Gordon-Levitt, Michael Keaton, John Carroll Lynch, Eddie Redmayne, Mark Rylance, Alex Sharp, Jeremy Strong
Odds: +600
Where to Watch: Streaming now on Netflix
---
"Mank" (Netflix)
Synopsis: From the man who brought you Seven and Fight Club a re-evaluation of 1930s Hollywood through the eyes of scathing social critic and alcoholic screenwriter Herman J. Mankiewicz as he tries to complete the screenplay of Citizen Kane for Orson Welles.
Producer: David Fincher, Ceán Chaffin, Eric Roth, Douglas Urbanski
Director: David Fincher
Starring: Tom Burke, Lily Collins, Joseph Cross, Charles Dance, Monika Gossman, Ferdinand Kingsley, Jamie McShane, Tuppence Middleton, Toby Leonard Moore, Gary Oldman, Tom Pelphrey, Amanda Seyfried, Sam Troughton
Odds: +500
Where to Watch: Streaming now on Netflix
---
"News of the World" (Universal Pictures)
Synopsis: Tom Hanks got COVID-19 in the set of this Civil War-era epic. Hanks plays a veteran who agrees to deliver a girl, taken by the Kiowa people years ago, to her aunt and uncle, against her will. They travel hundreds of miles and get in and out of trouble as they search for a place that either can call home.
Producers: Gary Goetzman, Gregory Goodman, Gail Mutrux
Director: Paul Greengrass
Starring: Tom Hanks, Helena Zengel, Elizabeth Marvel, Mare Winningham, Michael Angelo Covino, Ray McKinnon
Odds: +1000
Where to Watch: Streaming on paid services starting Jan. 15
---
"Da 5 Bloods" (Netflix)
Synopsis: Chadwick Boseman stars in his last film about Four African American veterans who return to Vietnam seeking the remains of their fallen squad leader and the gold fortune he helped them hide.
Producers: Jon Kilik, Spike Lee, Beatriz Levin, Lloyd Levin
Director: Spike Lee
Starring: Delroy Lindo, Clarke Peters, Jonathan Majors, Chadwick Boseman, Isiah Witlock, Jr,, Norm Lewis
Odds: +1000
Where to Watch: Streaming now on Netflix
---
"Halloween Kills" (Universal)
Synopsis: Still set on Halloween 2018, this sequel to the franchise's reboot set in that year features Jamie Lee Curtis once more as Laurie Strode, who with her family works with new and old allies to form a mob against Michael Myers, who is loose in Haddonfield.
Producers: Jason Blum, Malek Akkad, Bill Block
Director: David Gordon Green
Starring: Jamie Lee Curtis, Judy Greer, Andi Matichak, Anthony Michael Hall, Kyle Richards, Robert Longstreet, Nancy Stephens, Charles Cyphers
Odds: +10000
Where to Watch: Release was pushed back a year Oct. 15, 2021; this one's nowhere near the Academy's radar for this year, especially but since it was on the board, we had to.